The number of audits carried out by TÜV NORD continues to increase (amfori BSCI: from approx. 720 in 2018 to 1,080 in 2019 and at SMETA from 140 in 2018 to 200 in 2019). This growth is mainly due to the successful maintenance of accreditation for the standards known worldwide. Customers notice that TÜV NORD continuously delivers good quality. On the other hand, the demand for social audits continues to rise. Martin Saalmann has been head of the International Projects/System Certification unit since 2015 and tells us more about the development.
What has been happening in the field of social standards in recent months?
In 2019 TÜV NORD became a member of the APSCA (Association of Professional Social Compliance Auditors). This association includes certification companies that undertake to increase the competence of their social auditors. The association offers training to ensure that the auditors improve their skills. This was a huge step towards gaining the market's trust and confidence in our performance. Building on this, Target Corporation has listed TÜV NORD as one of its amfori BSCI certification bodies for its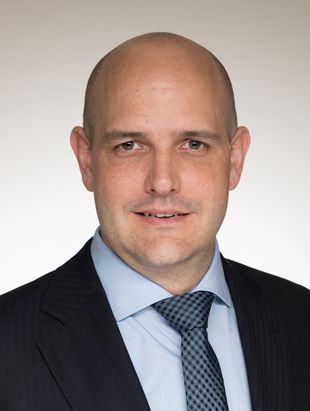 manufacturers. Target Corporation is one of the largest retail companies in the USA. In addition, amazon also listed TÜV NORD as one of its auditing partners for its social compliance audits, mainly due to its APSCA membership. This clearly shows that the market demands APSCA-registered auditors. Almost all TÜV NORD social compliance auditors have the necessary qualifications to meet the requirements of the market. A further success factor for the increase in the number of audits is the extension of the geographical scope to important countries such as Bangladesh and Pakistan, where TÜV NORD has established successful partnerships with local certification bodies.
How strongly is the Corona crisis affecting business?
At present it is not very clear how strongly the Covid-19-crisis is affecting the market. Nevertheless, the signs are that it is recovering; in China in particular, the demand for audits is rising again.
Is TÜV NORD CERT also participating in the "Grüner Knopf" ("green button") pilot project?
Indeed, since 2019 TÜV NORD CERT has been participating in the project as one of five certification bodies under the leadership of the Federal Ministry for Economic Cooperation and Development. The "Grüner Knopf" (green button) is a publicly recognised certification label for textiles. Products such as T-shirts, bed sheets or rucksacks must meet 26 demanding social and environmental standards - from limit values for chemical residues and a complete ban on hazardous chemicals to minimum wages and the renunciation of child or forced labour. In addition, the company itself is checked against 20 further criteria. TÜV NORD has carried out pilot audits at well-known companies such as Hugo Boss, Eterna and Mey. Currently, the standard is only applicable in German-speaking countries. However, the ministry plans to register the service internationally.