Since 2001, the company has been certified by TÜV Thüringen's headquarters according to DIN / ISO 9001.
We are subject to regular inspection via a surveillance audit conducted by TÜV Thüringen.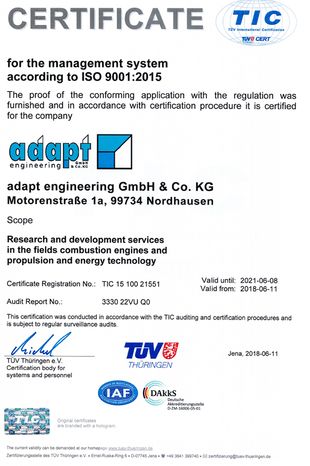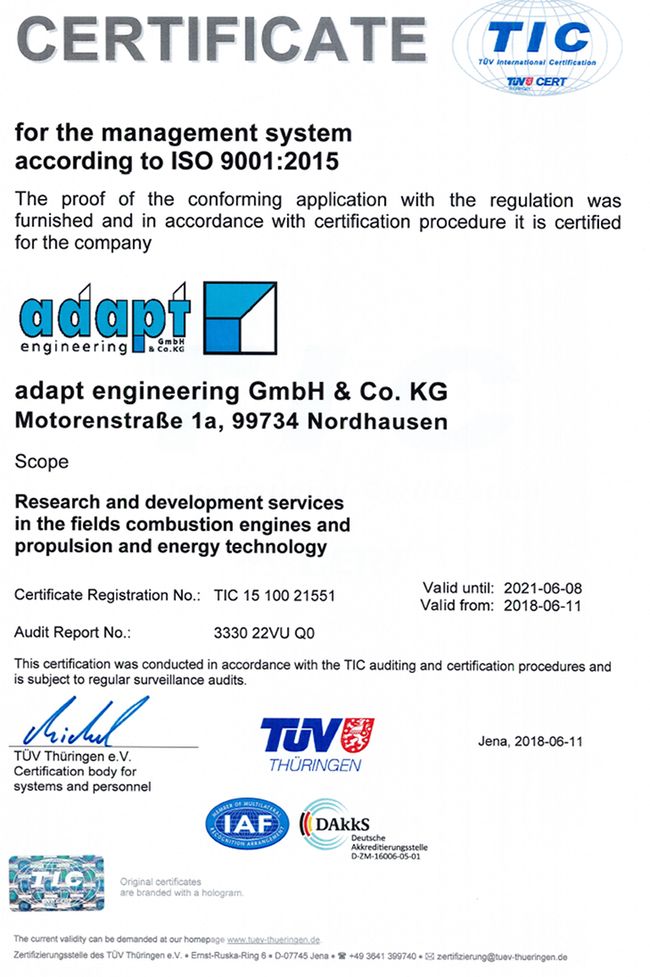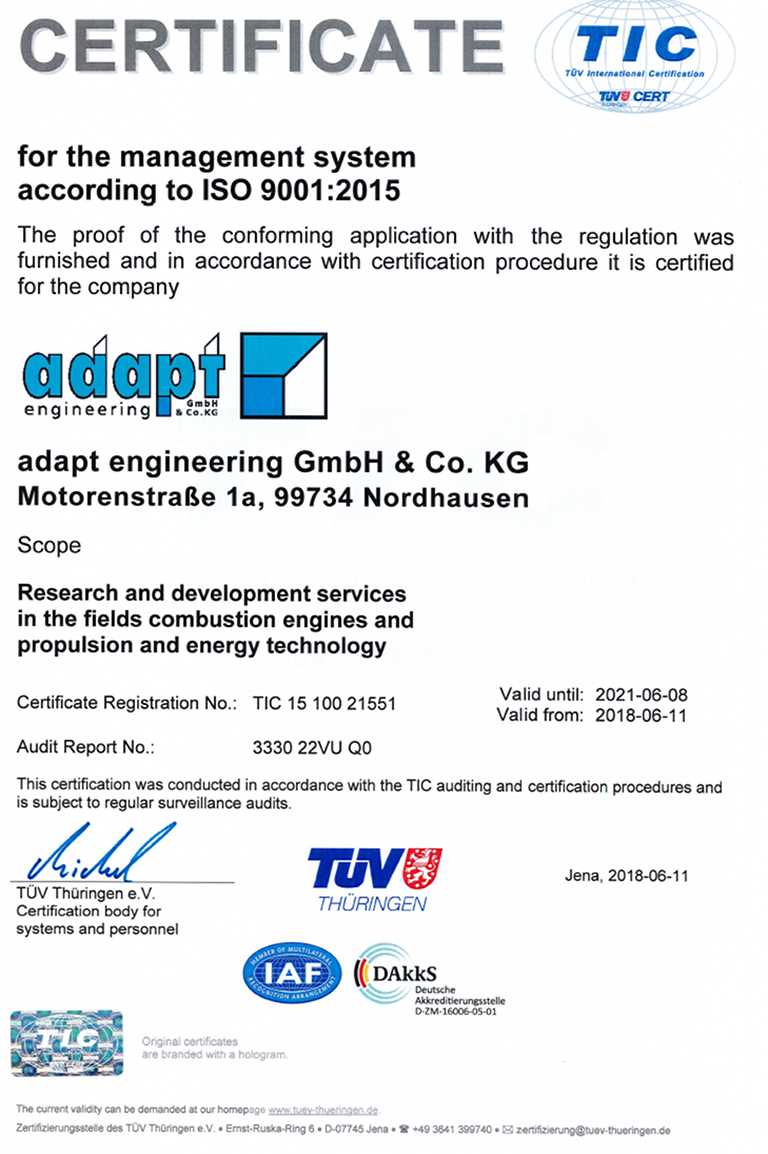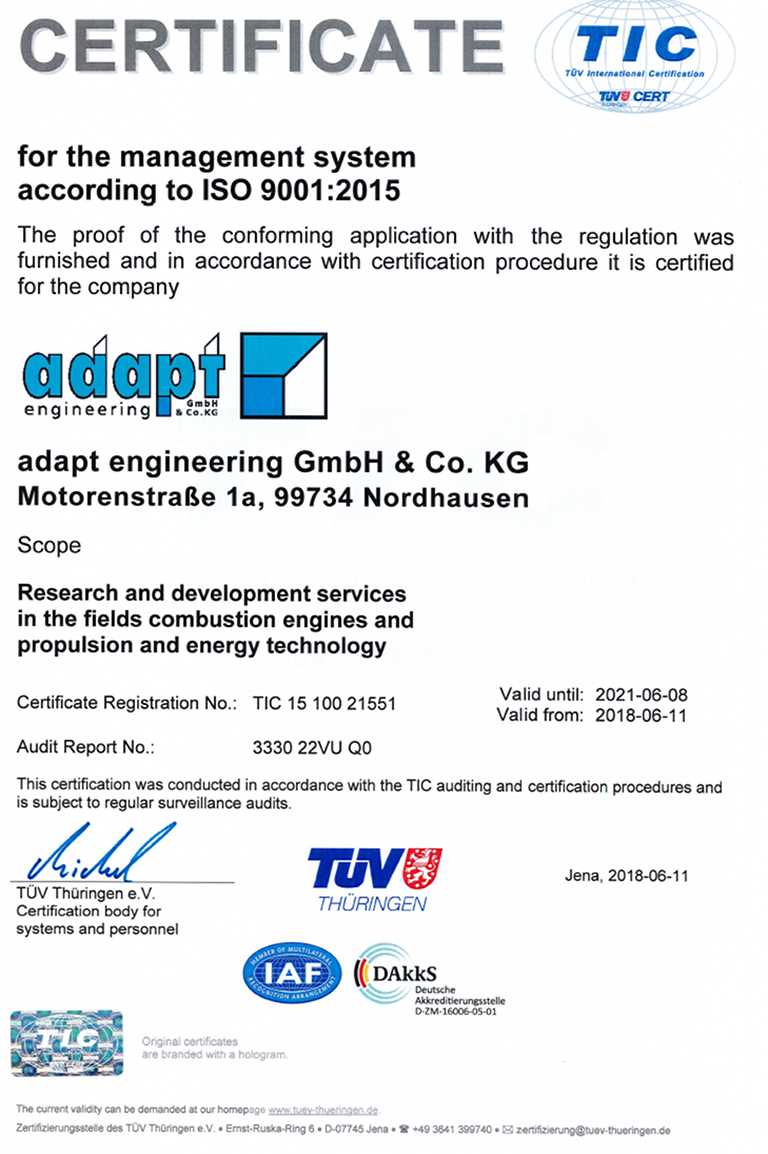 We will gladly offer to perform work for you related to permits and licenses in collaboration with the TÜV NORD GROUP.