Since the start of BOLD MOVE in January, we all belong to OBS System Certification. Together with our colleagues in China, India, America, Asia and many other countries, we are now working on an increasingly international basis. Yet which areas does OBS System Certification actually cover and who works where? In order to give you something of an overview, we would like to introduce some of the specific clusters here and in forthcoming editions, in our "BOLD MOVE" section. This time around, we are looking at the Asia cluster with V.S. Reddy at the helm.
A short introduction from V.S. Reddy himself – "Three facts about me? I've been happily married for over 18 years now and have two daughters – so I'm in the minority in our family (laughs). I love sport, both on the golf course at the weekends and on the TV in the evenings. I also really enjoy travelling, especially to places where you can find a mixture of history, culture and nature."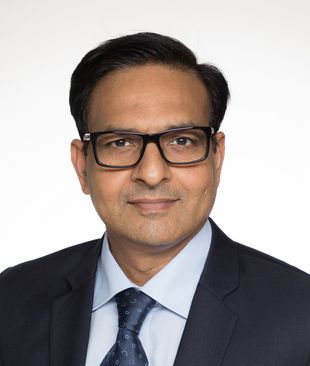 As qualified engineer and quality manager V.S. Reddy has already been with the company for 19 years. He started as an auditor for Quality and Environmental Management systems – at that time he was one of the first batch of environmental auditors in India. He then took over as head of Certification for TÜV Asia Pacific and soon afterwards became Vice-President for Strategic Management. He subsequently held positions as Chief Operating Officer and Regional Manager for South East Asia, before taking over as Director of the Asia cluster for OBS System Certification in January.
V.S. Reddy is based in Bangkok, Thailand. In total, the Asia cluster comprises 260 employees. They are distributed between offices in Thailand, Indonesia, Malaysia, Vietnam, the Philippines and Korea. In addition to this, V.S. Reddy also takes care of the Australia, Singapore, Myanmar and Cambodia regions.
Traditional certifications sell best in Asia. With the ISO 9001, 14001 and 18001, TÜV NORD is in the top 4 in Thailand and Indonesia. With the ISO TS 16949, we are even market leaders in Thailand. IT standards and Energy Management systems also sell well. Furthermore, TÜV NORD Thailand is currently in the process of building up their service capacity for customers in the IT and Energy sectors. The portfolio here comprises certifications for quality as well as for environmental, safety and social standards.
Future development of the cluster
In future, further services from the OBS portfolio are to be offered in the Asia cluster. TÜV NORD Group is currently expanding its regional capacity to this end. In addition, a strategic Sales and Marketing structure is being developed.

Overall, V.S. Reddy sees BOLD MOVE as being a positive step. "Our international collaboration is functioning very well and the decision-making process has become much simpler and effective. Through our new Talent Management scheme, there are good career opportunities, in particular for IT, Energy and sustainability. And most importantly – we all benefit from one another. Creative-minded employees from a wide range of fields and countries come together in a diverse range of working groups – and it's really great to be able to learn from one another, develop new ideas together and represent international business within OBS Certification."

Many thanks for talking to us!