Since the start of BOLD MOVE we have all been part of OBS System Certification. In previous issues of this newsletter, we have gradually introduced you to the individual clusters. But a lot has happened since the first cluster was introduced. Three clusters are now under new management. Reason enough to revisit them. This time in focus: "Asia" under the new leadership of Robert Napitupulu. He worked as managing director of TÜV NORD Indonesia for 17 years before becoming Cluster Leader Asia in September 2018. The trained metal engineer originally comes from Medan in North Sumatera, an island in western Indonesia. He is married, has two daughters and likes jogging, swimming and golf.
Mr. Napitupulu, what do you like most about your new work?
I work in an international environment where I can meet different people and cultures. As a manager, the most important factor for success is the art of approaching people, "reading" them and understanding their hearts and minds. It can't just be about numbers, budget and prognosis! For me, motivation, listening and caring for my employees have enriched my life during the 17 years at TÜV NORD. Because only satisfied employees will serve our valuable customers in the best possible way and have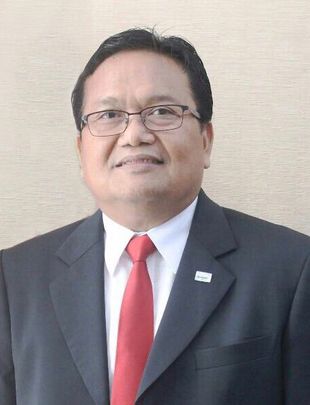 the "real will" to put our company in better shape over the years.
You are now responsible for the Asia region. Which products are selling particularly well?
Integrated management systems (quality, environment, occupational safety), training, IATF 16949, ISMS ISO 27001 and EnMS ISO 50001 sell best in Asia. Furthermore we offer audits based on local government regulations – e.g. MDD audits in Malaysia, SNI (Standard Nasional Indonesia) factory audits in Indonesia or TIS (Thai Industrial Standard) factory audits in Thailand.
What are the main challenges for you?
One of our greatest challenges is to define the strategy and promote the sales activities in the subsidiaries of the Asia cluster, as many international companies are located in Korea, Singapore, Thailand, Malaysia or even Indonesia.
What are your plans for the future?
To really strengthen the OBS system certification presence in the Asia cluster, we need to grow either organically or inorganically. We also want to offer a broader range of lines. In the future, we should be able to predict, identify and respond to market potential at the earliest.

Thank you very much for the Interview.