Verified Carbon Neutrality
With the verification of climate neutrality you actively support climate protection.
TÜV NORD CERT offers you a verification system for various areas and activities:

organization, company
product
gas
TÜV NORD CERT carries out the verification based on the TÜV NORD Standard TN-CC 020. Successful verification is confirmed by a certificate. In addition, the TÜV NORD test mark climate neutrality can be used.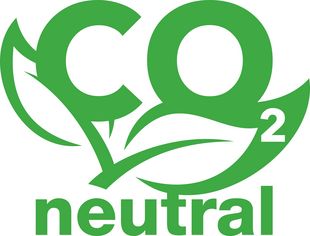 Services in the area of carbon neutrality
Carbon Neutral Small Company
The verification as Carbon Neutral Small Company is only directed towards organizations who fulfil the following three criteria:
Service sector (< 50 tCO2e/year)
1 operating site
< 10 employees
The audit procedure is basically the same as for Carbon Neutral Company, but is somewhat leaner, simpler and less costly.
This verification is addressed to service providers. The term "service provider" refers to clearly defined activities, such as transport, business travel or energy consumption. Following verification of the carbon footprint and the corresponding offsetting, the TÜV NORD "Carbon Neutral Service" test mark is issued.
The verifications for "Carbon Neutral Gas Combustion" and "Carbon Neutral Gas Product" form a particular group of product verifications within the area of carbon neutrality. Both are exclusively directed towards gas suppliers who wish to emphasis the carbon neutrality of their products within the market. Our verification includes assessment of the carbon footprint of the gas together with the emission reduction offset. Following successful verification, the "Carbon Neutral Gas Combustion" or "Carbon Neutral Gas Product" certificate is issued and can be used for advertising and publicity purposes.
Further information on verification of carbon neutral products can be found on our Landingpage
TÜV NORD offers a verification system for the carbon neutrality of buildings through the entire building life cycle – from the initial construction through use down to demolition. The prerequisite is creation of a carbon footprint for the building in accordance with our standard, along with evidence of appropriate offsetting with carbon credits.
This verification is above all intended for architects, project developers and owners, building owners, housing associations, official authorities and facility management organizations, as well as for the users of the building.
Events such as trade fairs, conferences and others have an impact on our natural resources, starting with printing of brochures, flyers and handouts through to the journeys of the participants to the event site and down to energy consumption, hospitality and generated waste.
At TÜV NORD, as an independent assessment body, we offer expert and objective assessment of your contribution to climate protection: we verify your carbon footprint and carbon offsetting, so that that the TÜV NORD "Carbon Neutral Event" mark can be used for communication and publicity purposes even before the event takes place. Please contact us if you are interested in this service.
Carbon Neutrality - Process of Verification



TÜV NORD as experienced partner
TÜV NORD CERT has comprehensive knowledge in the area of climate protection, and can also offer national and international references. We are accredited by the German accreditation body, DAkkS, in accordance with ISO 14065 for verification of carbon footprints to ISO 14064-3 and for verification within the framework of the European Emissions Trading Scheme. We are also accredited by the United Nations Framework Convention on Climate Change (UNFCCC) in order to validate and verify international climate protection projects
We are looking forward to your inquiry