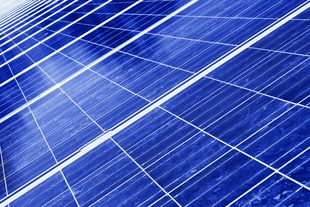 Grid code compliance of renewable energy generation units
Grid code compliance relates to the assessment of renewable energy generation units which are to be connected to the distribution network. On the primary side, these units may generate power from wind, photovoltaics, water, natural gas or biogas. Power storage units are also subject to grid code compliance.
Since April 2011, network operators have required verification of generation units in order to ensure system stability. This verification is also obligatory in order to qualify for the so-called system performance bonus for photovoltaic installations, wind turbines and fuel-based plants. For generation units with internal combustion engines, the mandatory certification has applied since the beginning of 2014. In the case of a network connection to the medium- (10 kV to ≤ 60 kV) and high-voltage networks (> 60 kV to ≤ 220 kV), evidence of the electrical characteristics has to be provided in the form of a certificate. In the case of low-voltage network connection, a manufacturer's certificate is sufficient; however, certification by an independent certification body makes it easier to provide this evidence.
The requirements were defined based on the following safety objectives:
System stability
Voltage tolerance
Voltage quality
Experience and efficiency – TÜV NORD is your competent partner
TÜV NORD CERT was accredited as early as 2009 for auditing according to the network connection directives, for example the Medium Voltage Directive, and also already offers network connection certification according to ISO/IEC 17065 (formerly DIN EN 45011). Our staff have comprehensive experience based on numerous completed projects in the areas of generation unit certificates, component certificates and plant certificates. In addition, for many years our engineers have been members of various associations working in the field of network connection, such as BDEW, FGW and VDE|FNN, VDE|DKE. They are also personally accredited by BDEW and FGW.
We offer
Plant certification
Unit certification
Component certification
Product certification
Other services in the field of network connection
for
Plant designers, plant construction engineers and plant operators
Manufacturers – Network connection
Manufacturers – Electrical safety
Component manufacturers
Network operators
For more detailed information on network connection please have a look at our special websites on this topic: