Validation, verification and certification of JI/CDM projects
In the face of the far-reaching consequences of global warming, climate change has become one of the most important global challenges. In the 1997 Kyoto Protocol, the industrialized countries therefore committed themselves to reducing their greenhouse gas emissions and thus triggered a high demand for emission rights worldwide. The so-called "flexible climate protection instruments" of the Kyoto Protocol are essential means of achieving the reduction targets: on the one hand, they make it possible to trade emission rights via CO2 certificates; on the other hand, they reduce emissions through projects and generate tradable certificates for companies. TÜV NORD CERT is a recognised and experienced partner for them.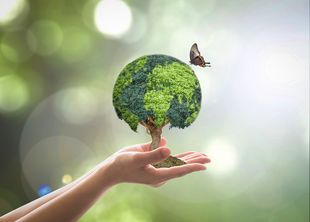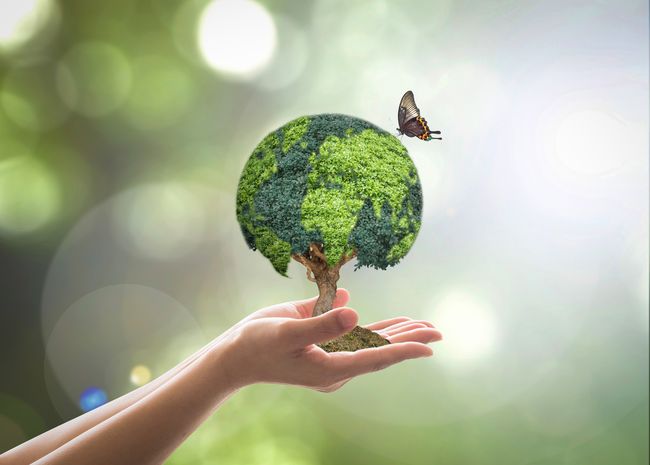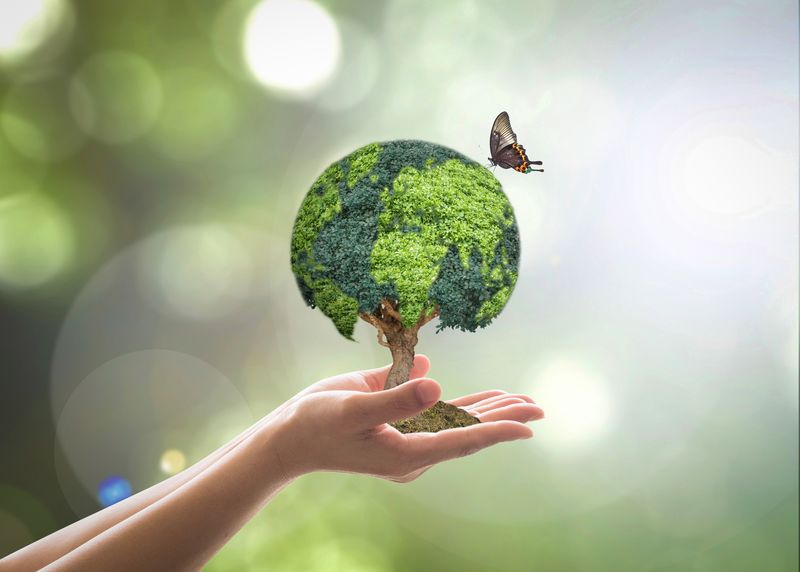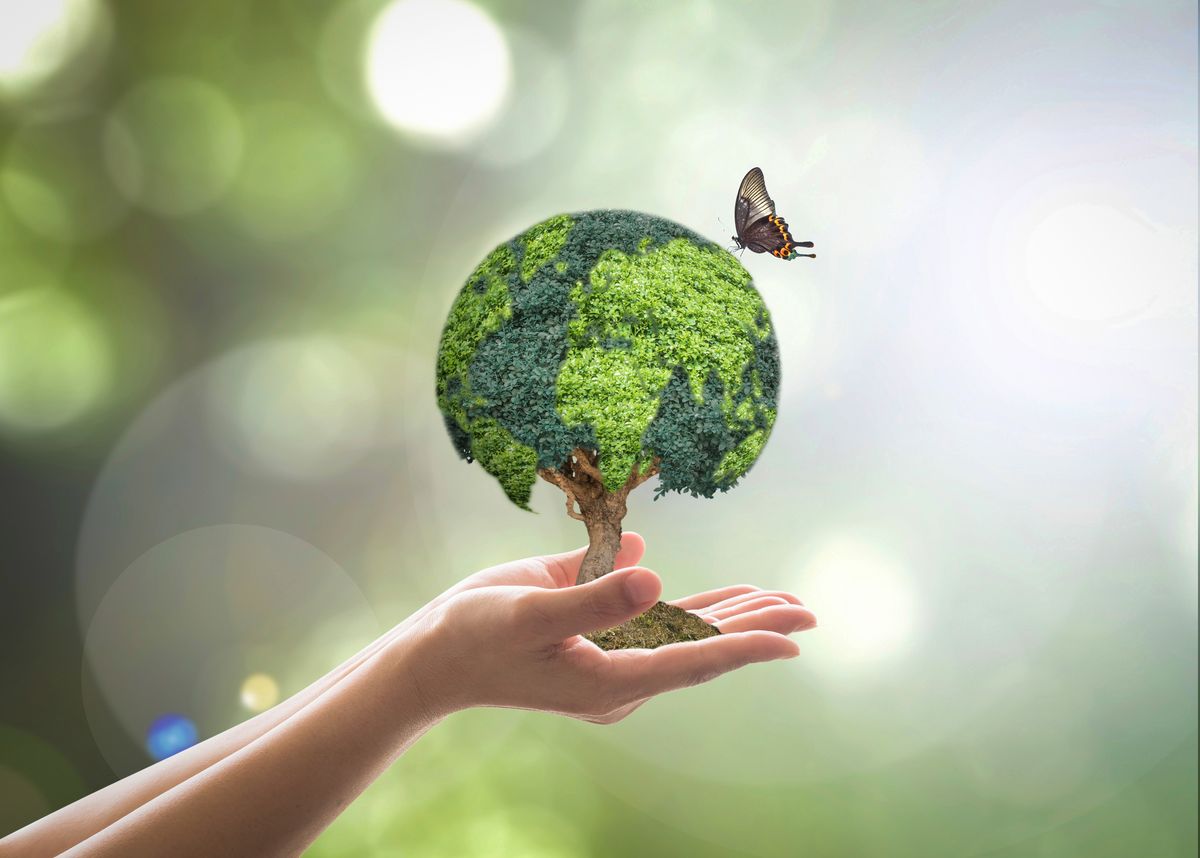 Preconditions for certification
The validation is a preliminary assessment of the activities of a project to reduce greenhouse gas emissions. This validation checks whether the project design meets the JI/CDM requirements and is capable of generating valuable credit. During validation, the operational unit, such as TÜV NORD CERT GmbH, analyses the Project Design Document (PDD) and other related documents and information. A positive validation is a prerequisite for the registration of the project.
Verification/Certification
The verification is a periodic review to determine the actual emission reductions of the JI/CDM project activity. Continued compliance with the criteria defined under the Kyoto Protocol is also verified. Following successful project verification, TÜV NORD will determine and forward the recommendation of achieved emission reductions for issuance (CER).
Validation is an ex ante assessment of a greenhouse gas emission reduction project activity. Within this validation it is assessed whether the project design fulfils the JI/CDM requirements and is able to generate valuable credits. During the validation the operational entity, like TÜV NORD CERT GmbH, will analyse the project design document (PDD) and other associated documents and information. Positive validation is a prerequisite for the registration of the Project.
TÜV NORD CERT GmbH is accredited for the following standards:
ISO 14064-2 (Guidance at project level for quantification, monitoring and reporting of greenhouse gas emission reductions or removal enhancements)

VCS (Verified Carbon Standard)

GS4GG (Gold Standard for Global Goals)

CCB (Climate, Community & Biodiversity Standard)
CDM (Clean Development Mechanism)

JI (Joint Implementation)

CERCARBONO (Certificadora de Carbono)

WKS (WaldKlimastandard)
Head of JI/CDM Certification Program

______________________________

Deputy head of JI/CDM Certification Program

______________________________

2. Deputy head of JI/CDM Certification Program
(Forest Carbon Projects, WaldKlimastandard)
______________________________

Acquisition/Proposal requests
Mr. Winter Stefan

______________

Mr. Rami Kunal

______________

Mrs. Alexandra Nuske

______________
-
Your way to the certificate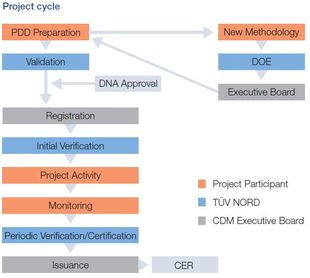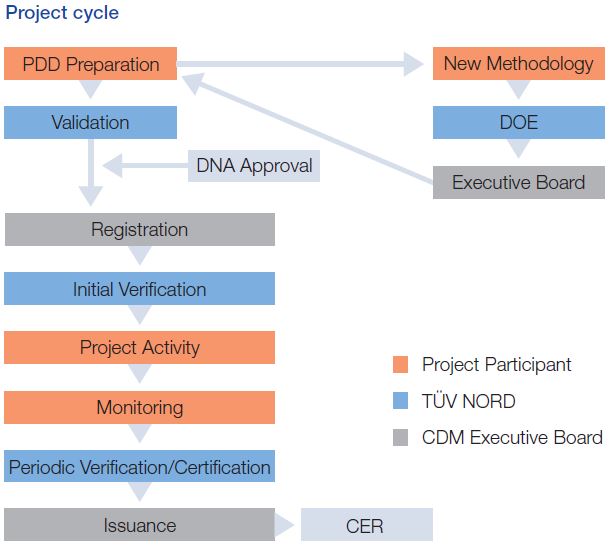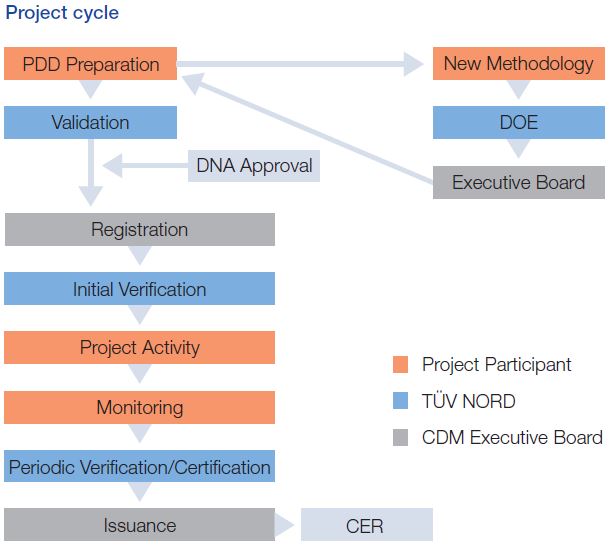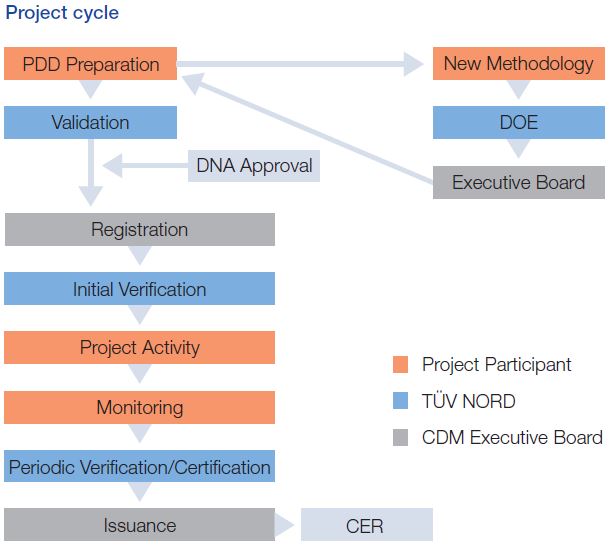 Our know-how for your success
TÜV NORD CERT is an established and reliable partner for inspection and certification services. Our experts and auditors have extensive knowledge based on experience and are usually permanently employed by TÜV NORD. This guarantees independence and neutrality and enables us to guarantee continuity in the support of our customers. The benefits for you are clear: our auditors accompany and support the development of your company and give you objective feedback.