Guaranteed free from genetic engineering - the visible proof
Food manufacturers who produce their products without any genetic "ingredients" can show this in a transparent manner with the logo "Ohne-Gentechnik" (No Genetically Modified Organism) issued by the Verband Lebensmittel ohne Gentechnik e.V. (VLOG, the German Association for Food without Genetic Engineering). In particular in the Federal Republic of Germany, the demand increases for food manufactured without using genetic engineering. Many companies in the food and animal feed industry are eager to accommodate this particular preference of consumers. TÜV NORD CERT supports you by providing extensive certification services from a single source.
Advantages of certification
By labelling their products "Ohne-Gentechnik", food manufacturers can highlight to consumers that:
• Their ingredients, additives and processing aids are not genetically modified organisms (GMOs) and neither contain or are made from GMOs.
• The animals have not been fed on genetically modified feed.
• The food does not bear any mark according to the rules of the Regulations (EC) No. 1829/2003 and No. 1830/2003.
In principle, all companies meeting the legal prerequisites may mark their products with the "Ohne-Gentechnik" logo or the additional words "No Genetically Modified Organism". The requirements vary between industries and products and are allocated to risk classes from 0 to 2. Depending on the size of the company size and the production process, this entails different auditing requirements. The audit is usually comprised of the audit planning, the certification audit, follow-up monitoring or tracking of sanctions (if necessary), approval by the certification body and issuance of the VLOG certificate. The certification audit includes a document review (specifications, recipes, supplier declarations, etc.) prior to the actual audit, and a 1- to 3-year on-site monitoring (depending on the risk class).
The VLOG standard is updated annually. The latest version is available online on the VLOG homepage: www.ohnegentechnik.org/standard. Please contact us directly if you have any further questions.
VLOG in combination with other certifications
Experienced TÜV NORD CERT auditors will assist you in developing a certification system that is tailor-made for your company. The VLOG standard is capable of being audited and certified in combination with other certifications, such as QS, IFS or GMP+ on the basis of production standards conforming with EN 45011or ISO/IEC 17065.
Your international sales contact in Germany
Christian Kienzle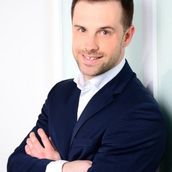 International Sales Manager
TÜV NORD CERT GmbH
Food & Agriculture
International Sales Contact by Country
---
---
---
---