Diwali is known as the "Festival of Lights" and is celebrated every year in autumn, in India and Indian diaspora across the globe. During the five-day celebration, clay lamps are lit to signify the triumph of good over evil. While the festival in India is nearly as significant as Christmas in the West, many Europeans hardly know it. That's why we turned to our colleague Ankita Moghe from TÜV India, who explains Diwali's celebration to us. At this point many thanks for the insight!

Celebration with the family
The celebration of Diwali includes family gatherings, feasts, fireworks displays, prayers, spiritual rituals, festivals and sharing traditional sweets. Families decorate their houses with lanterns and colourful artwork called as "Rangoli".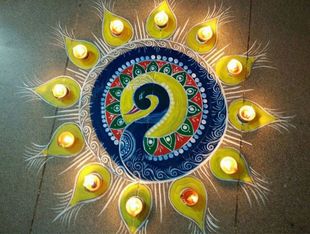 TUV India recently celebrated Diwali at work. This celebration encouraged participation from all the employees and was aimed at bringing a melange of creativity. The activities included theme based competitions such as office decorations, Rangoli artwork decoration, Skit performance – signifying message for the society and many more engagement activities. The unique feature of this activity was to bring out joy of celebration.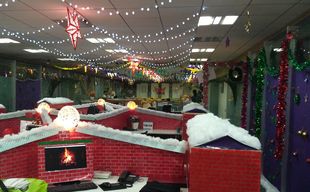 With this thought, each team chose an Indian festival and decorated their bay according to their festival, celebration methods, and culture and presented the mythology of the festival. The competition was assessed by external judges and winners were awarded based on concept, presentation skills and other parameters. Such a celebration at work brought about the spirit of camaraderie, group dynamics and fostered cordial interpersonal relations at work.