Since the start of BOLD MOVE we have been part of OBS System Certification. Together with our colleagues in China, India, America, Asia and many other countries, we now work on an increasingly international basis. Yet which areas does OBS System Certification actually cover and who works where? To give you an overview, we would like to introduce some of the specific clusters here and in forthcoming editions, in our "BOLD MOVE" section. This time round, we are looking at the cluster "Eastern Europe" with Jan Weinfurt at the helm.
Jan Weinfurt studied at the University of Economics in Prague. After his graduation as an economist he worked for the chemical company BASF. In 2012 he joined TÜV NORD Czech as Managing Director and now heads the Eastern Europe cluster in the OBS system certification. The native of Prague is married and has three children. In his free time he likes to cycle, do handiwork and concern with IT.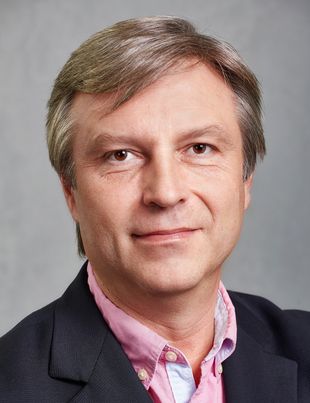 Please tell us the most important facts about your cluster.
There is a staff of 84 in my cluster. They work in the headquarters in Prague, as well as in offices in Bratislava, Riga, Tallin and Katowice. We have a strong position in the automotive business and run the competence center automotive. The competence center focuses on TS 16949 and VDA standards. Our aim is to develop, coordinate and calibrate the skills of our auditors in order to offer the automotive producers and suppliers the best possible service. This is our main competitive advantage. Furthermore we are a critical location for GMP+ FSA and offer ISO 17100 Translation services and ISO 22716 Cosmetics-GMP as special services.
What are the main challenges for you?
It's difficult to find and motivate young qualified staff not only in the Czech Republic, but basically in all TÜV NORD clusters. That's why we invest a lot in searching for and qualifying young people for this business. We offer them the perspective of working for a stable company, with variety of customers all over the world and meeting the challenges of a very dynamic market.
What do you like most about your work?
The three best things are the variety of services, the contact with different customers from different nationalities and the constantly changing market.
From your point of view: What are the most important changes since the beginning of BOLD MOVE?
BOLD MOVE is tailormade for system certification. It enables deeper cooperation and is a great platform for sharing of ideas. We use the new structure for faster development and qualification of our staff. And last but not least, we move our auditors between the clusters and support our colleagues if they need additional capacity. We have learned to use the connection between clusters in our everyday business and the excellent results of the last one and a half years show that this is the right way.

Thank you for the interview.