Hygiene and cleanliness help to prevent the spread of pathogens and protect health. TÜV NORD CERT has developed the "Hygiene and Cleanliness Checked" verification programme to support companies implementing hygiene regulations.
The service was developed by an international, interdisciplinary team consisting of employees of OBS Food, OBS SC, OBS Medical Devices and the International Sales/TN CERT-Innovations department. It is mainly aimed at hotels, but can also be applied to other sectors. Dr. Janson-Mundel and Dr. Alain Steinmann have taken over the technical management. They are supported by a Technical Committee consisting of Oliver Eck (TN CERT), Vasiliki Kazazi (TÜV Hellas) and Shrikant Kulkarni (TN India).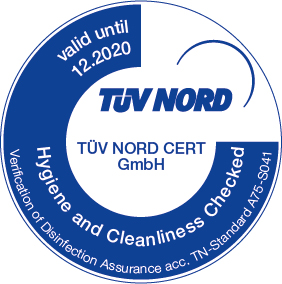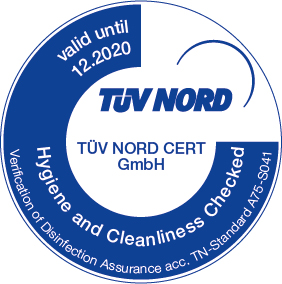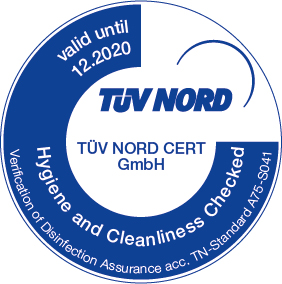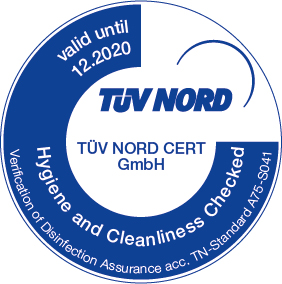 We provide the companies with a comprehensive checklist of preventive measures to be implemented. We go through the list together and carry out a check at the customer's site. This is carried out by experienced auditors from the fields of hygiene, occupational safety and food safety. The duration is between 0.5 and 2 man-days, depending on the number of employees and the type and dimensions of the area to be checked. A final report is prepared and, if the result is positive, the TÜV NORD test mark is awarded.
The national companies TÜV Teknik Kontrol and TÜV Egypt have already been approved for hygiene checks in hotels on behalf of their respective tourism ministries.
If you are interested or have further questions, please contact Udo Kubitz: ukubitz@tuev-nord.de