Inno-Snippet No. 78
VR Sneakers
One of the biggest advantages that virtual reality provides us with is the feeling of immersion. Once you put on the VR glasses, your eyes are covered and you are completely immersed in a virtual world where you can move your head, use your hands to move things around and walk as well. However, walking still remains to be a problem in the real world because you cannot see anything around you and there is always a fear of bumping into something close by.
Google seems to have a solution for this problem. A new patent from Google points out the concept of motorized VR footwear. This patent describes how Google's VR footwear will enable you to walk endlessly in a virtual environment by tracking the user's feet in a similar way to how hand controllers are tracked in the current VR setups.
Find more about this patent here.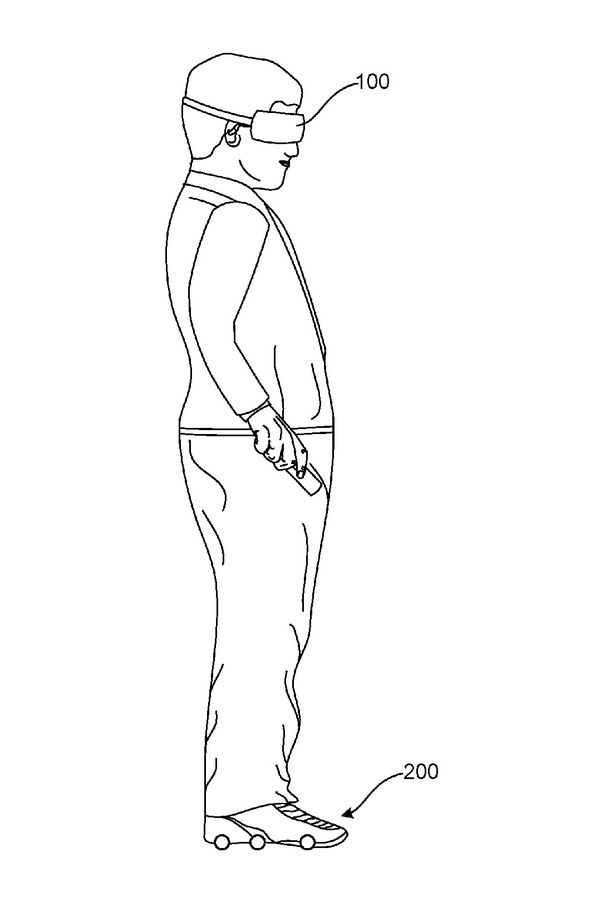 Image: Google
---