Inno-Snippet No. 84
Germany´s first eHighway for trucks
A project consortium consisting of authorities from the German state of Hesse and the Technical University of Darmstadt is funded by Germany's environment ministry in order to work on the pilot project eHighway for trucks as a more climate-friendly solution for transporting goods.
Kilometers of overhead lines on the motorway supply electrically powered trucks with energy from renewable sources. The hybrid trucks will dock on the eHighway with a current collector like trains to the overhead line to charge their batteries. To this end, a section of the right-hand lane of a highway was equipped with overhead lines in both directions. If the batteries are empty or the trucks drive on normal highways, a diesel hybrid engine takes over.
Data on traffic as well as ecological and economic aspects will be collected until the end of 2022 and will serve for a later expansion of the system.
Read more about it here.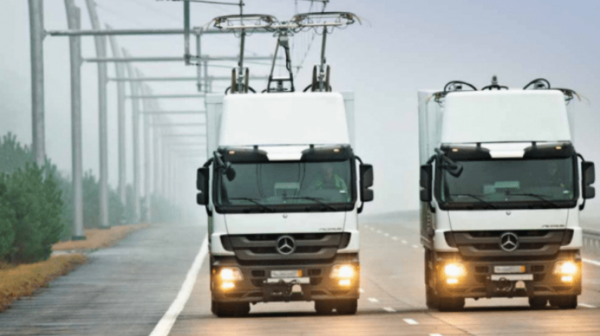 ---