Inno-Snippet No. 87
HoloLens 2 augmented reality for corporations
Microsoft will soon start shipping the new HoloLens 2, which is a pair of augmented reality (AR) smartglasses. AR is an interactive experience of a real-world environment where the objects that reside in the real world are enhanced by computer-generated perceptual information – holograms.
Compared to the first version of HoloLens, Microsoft has made several advancements. The headset is more comfortable, has a much larger field of view, and it's better able to detect real physical objects in the room. HoloLens 2 was developed for corporations. It is for people who work on factory floors, operating rooms, and out in the field in charge of reparations. It's designed for people who work with their hands and find it difficult to integrate a computer or smartphone into their daily work.
Read more about it here.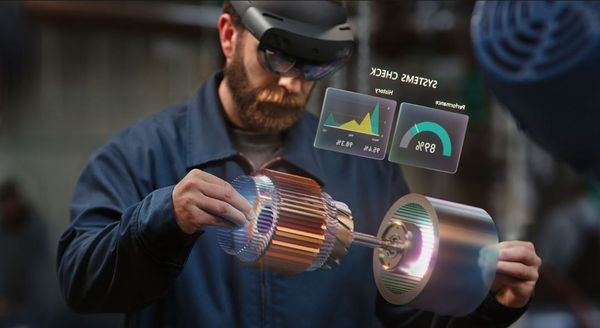 Source: www.microsoft.com/en-us/hololens
---