TÜV NORD CERT has been cooperating with JQA since last year. The cooperation began in February 2017 with the Medical Devices department; a Memorandum of Understanding (MoU) about a strategic partnership was signed in November 2017. This covers the areas of Personal Care and Industrial Robotics, Machinery, Functional Safety, Industrial Cyber Security, Materials, Construction Products, Medical and Welfare Devices, System Certification, Food, Automotive and Training.
Office Opening: Hidetaka Ozawa as JQA representative in Essen
In order to strengthen JQA's presence in Europe, Mr. Hidetaka Ozawa has come to Germany to represent the organisation as Regional Officer EU. Therefore he is the link between the various TÜV NORD departments and the customers of JQA. TÜV NORD CERT is providing office space and infrastructure for Hidetaka Ozawa in Langemarckstraße 20, Room 118 in Essen. The official office opening took place on September 28th, 2018. Dr. Dirk Stenkamp, Dr. Jörn Bruhn and Wolfgang Wielpütz from TÜV NORD warmly welcomed Hidetaka Ozawa. Mr. Noriaki Kobayashi, President and CEO of JQA, Mr. Hiroyuki Hoshika, Director International Department of JQA, and Mrs. Masami Mitsui, Coordinator from the JQA Head Office, also attended the celebrations. "I'm delighted to be in Germany", said Hidetaka Ozawa. "Together with TÜV NORD we now can offer our customers much better access to unique markets. We are both very strong in our own markets and can now pool our resources to serve our customers in a mutually beneficial way".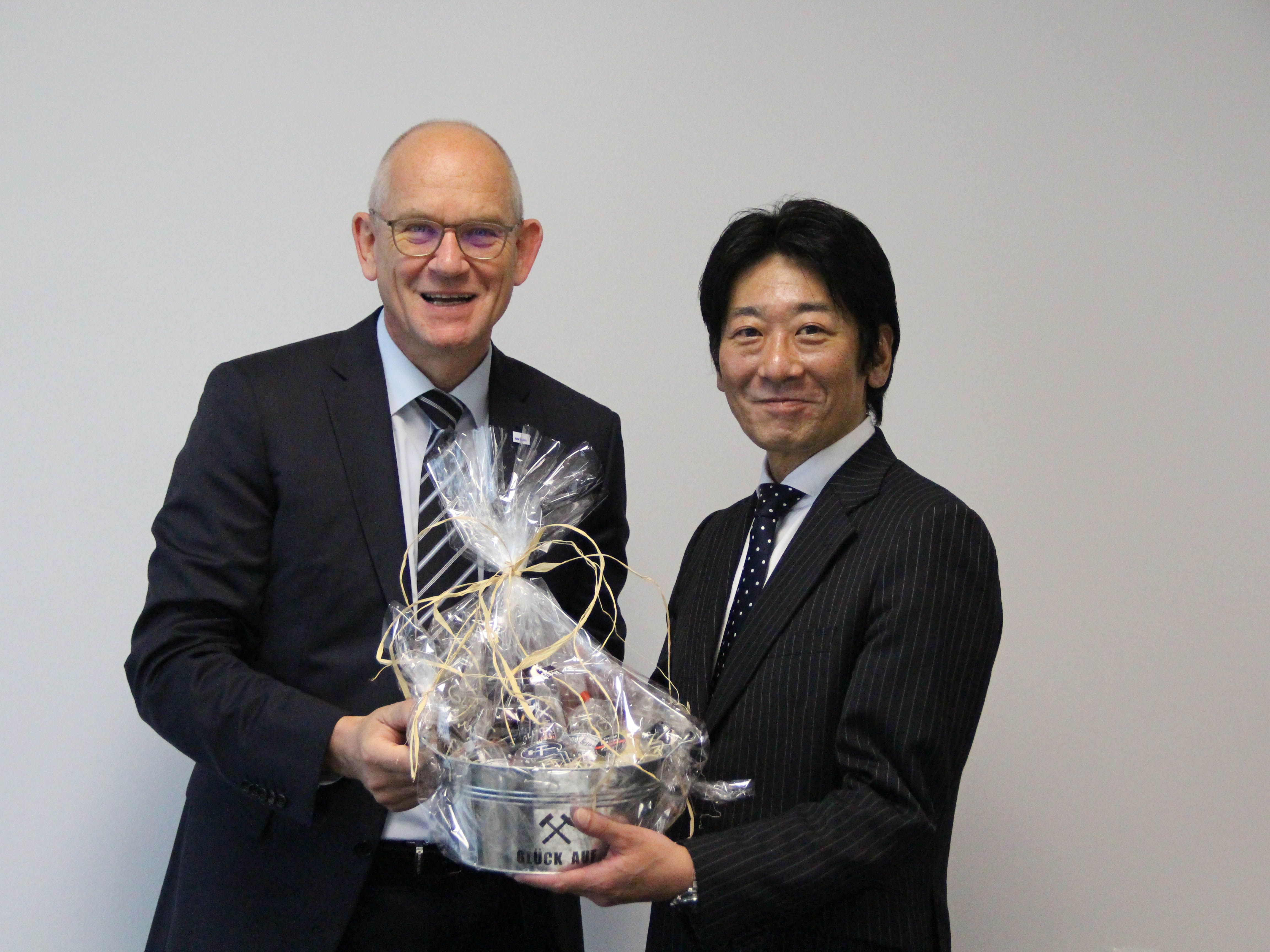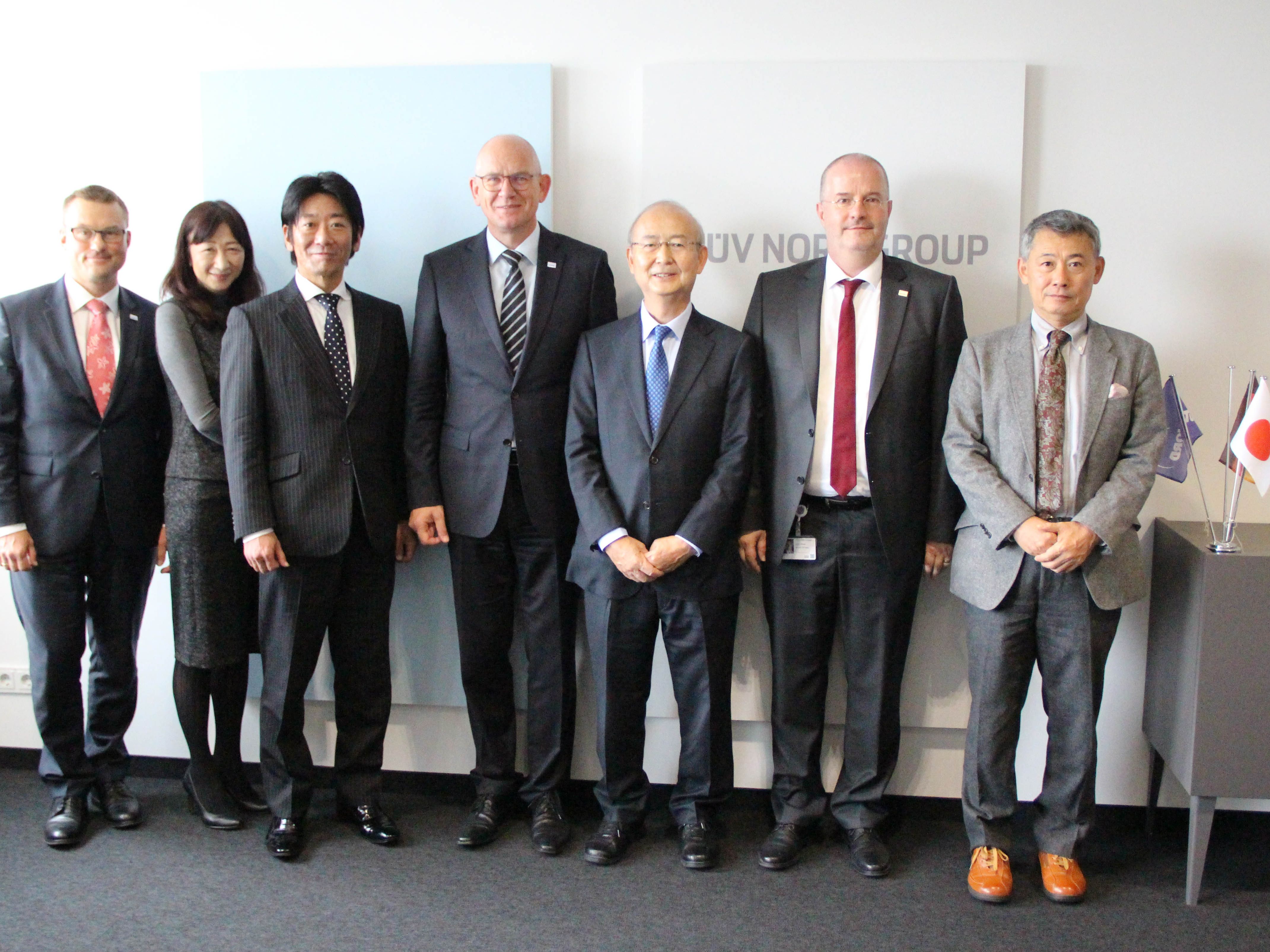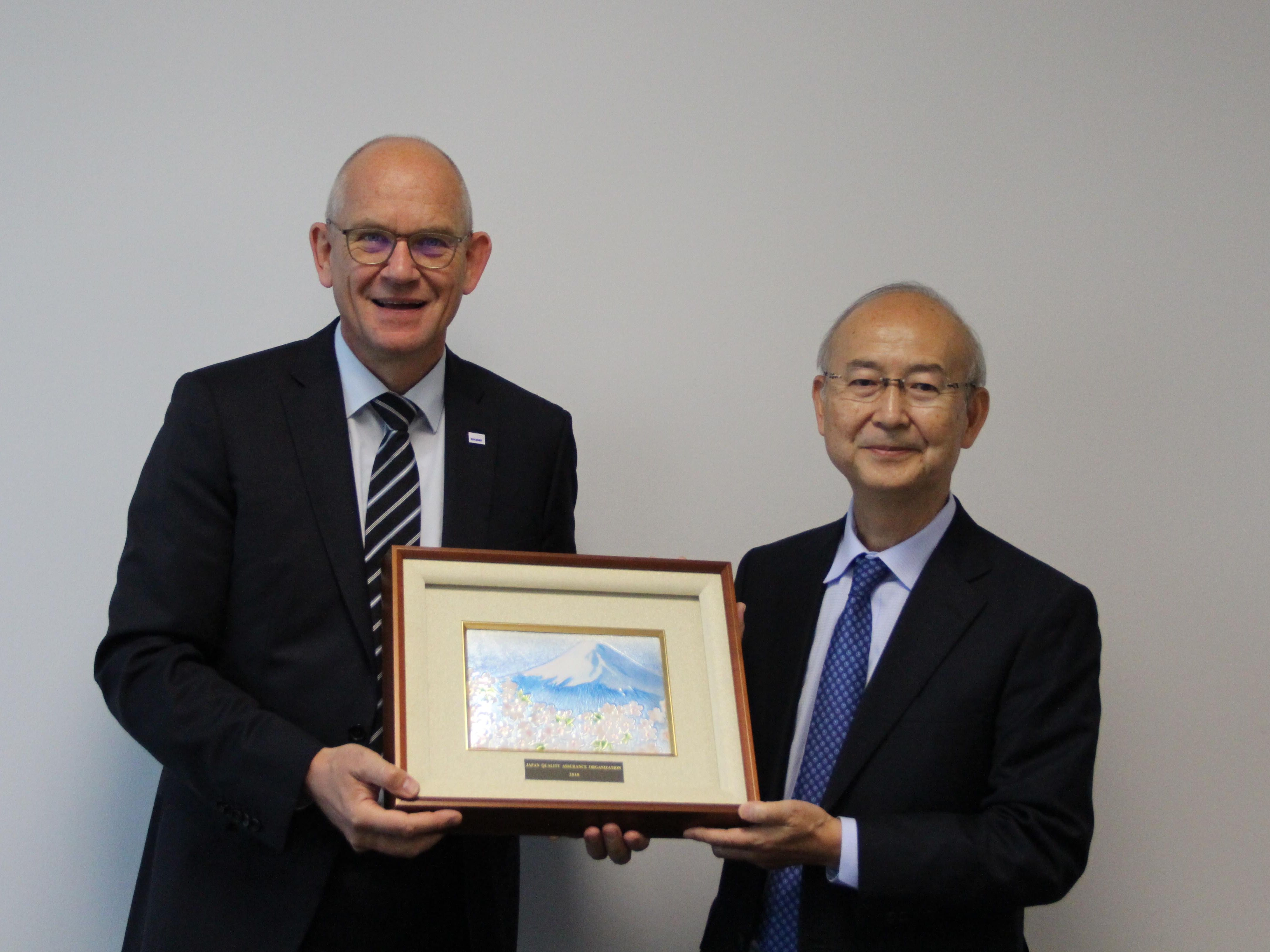 Cooperation in the Asia Region

In addition to the European market, the Asian market is also part of JQA's new portfolio. Therefore, JQA and the OBS System Certification of TÜV NORD have entered into an agreement to co-operate closely to meet the needs of their clients in the South East Asia region. This was the outcome of discussions held between the management of JQA and OBS Certification in Bangkok on 24 July 2018. Under the agreement, JQA and TÜV NORD will provide their clients with access to their unique qualifications that will help them better access the respective markets in South East Asia and Japan. This co-operation will expand the service portfolio of TÜV NORD in the region. The areas identified include:
TÜV NORD supporting JQA in gaining access to its qualifications in TISI (Thailand), SNI (Indonesia), MDD (Malaysia) and services in IT security and automotive testing.
JQA supporting TÜV NORD customers in meeting the JIS qualifications, MDD.
Both parties identifying unique training programs in the Japanese language to address the demand from the large numbers of Japanese expatriates in the region.
Furthermore close collaboration in food testing and Global G.A.P. is planned in advance of the Tokyo summer Olympics.
V.S. Reddy, previous Cluster Manager Asia Region at TÜV NORD, is delighted with the collaboration: "With its strong presence in Japan, JQA gives us the opportunity to access this customer base. We see clear areas of collaboration and opportunities to strengthen our services".
Japan Quality Assurance Organization (JQA) is a not-for-profit organization specializing in registration services for ISO management systems as well as safety testing and certification for compliance to a variety of standards, both national and international. Today, more than half the JQA staff are involved in registration services for ISO management system standards. JQA also offers services covering product and component safety, the health and safety for the public, environmental evaluations, and the authentication of compliance to regulations for fast-growing information technologies.