In addition to an OBS cluster, we also present an OBS profit center (PC) in each issue. This time we are introducing Dr. Gerhard Dreier, head of the PC "International Sales & Marketing" in the cluster Business Development / SEE. Born in North Rhine Westphalia, Mr. Dreier now lives in Hamburg, he is married and has two children. In his free time he loves sport.
Mr. Dreier, you work for TÜV NORD since 18 years now. Which positions did you have till now?
I started as business development manager for consulting services at formerly TÜV NORD e.V.. In parallel I became an authorized expert for mechanical safety and later on manager for project coordination at TÜV NORD Industrial Consulting. Subsequently I changed to TÜV NORD Systems where I became business development manager for Power Plants. In this time I developed an international strategy for power plant services according to the Malik methodology. In the implementation phase of this strategy I managed the segments power plants and biogas plants within the strategic business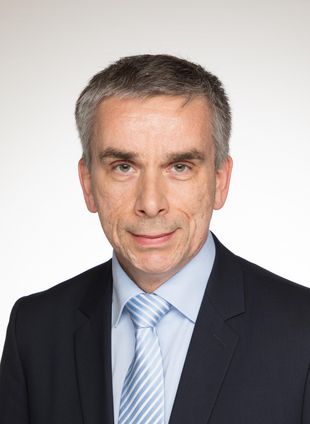 segment Energy Conversion. Since the beginning of 2017 I changed to TÜV NORD CERT where I am head of the PC International Sales and Marketing in the OBS System Certification.
What are the main tasks of your profit center?
The OBS System Certification has defined a strategy of accelerated growth e.g. by obtaining large scale contracts from international customers. Optimized and coordinated processes within all clusters of OBS System Certification are needed to succeed with this approach and to become a strong global player in the certification business.

The PC International Sales & Marketing acts as central coordination, supporting and communication point for all OBS clusters to adopt consistent sales processes especially for international certification tenders. Procedures are developed, sales & marketing material is designed and provided to the clusters via an OBS SharePoint solution. Support is given for calculation of offers for international certification tenders. For the topics transportation and sustainability/social accountability our international sales managers support and coordinate actions on an OBS wide scale. Furthermore the PC provides central functions for the whole OBS in regard of strategy and competitive intelligence; internal communication & newsletter; digital marketing support; marketing projects, international partner development and innovation management.

The following organization chart gives an overview over the current structure and the members in the PC international sales & marketing: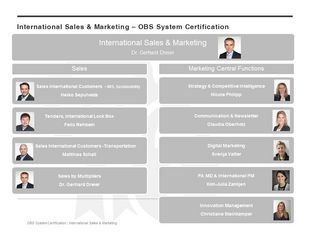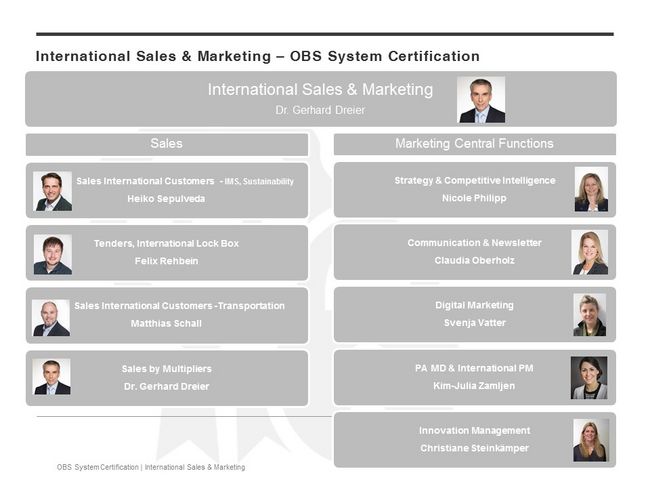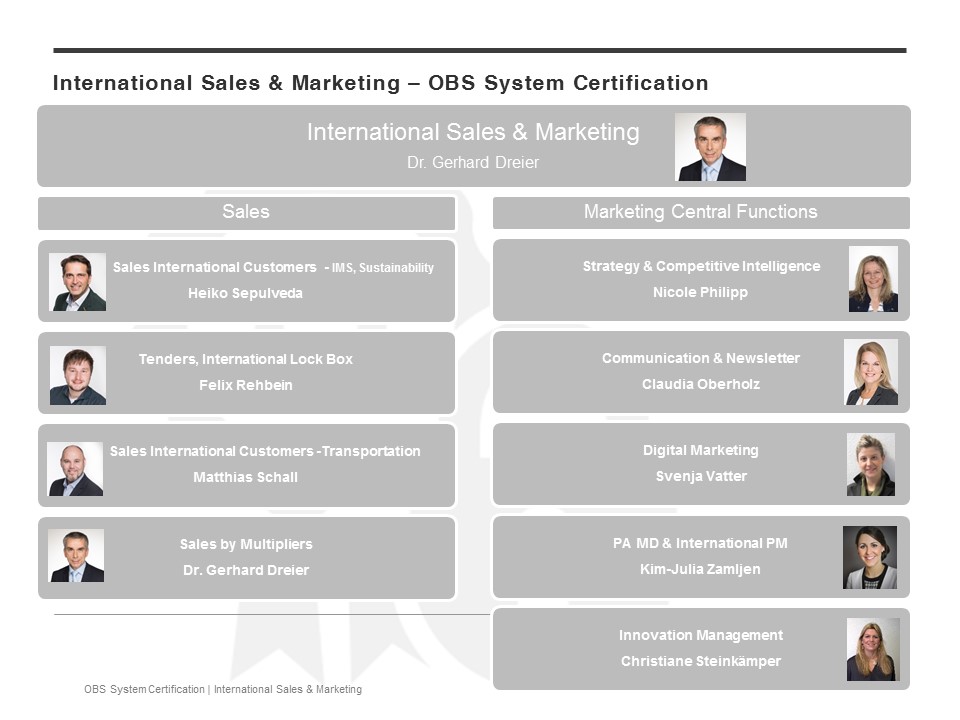 This is a wide range of responsibilities. And what are your main tasks as profit center manager?
Currently the coordination of work within the Project and Decision Group 1 "Sales & Marketing" in regard of the aspects described above is a major task. I am happy to work with a motivated team in the PC international sales & marketing and it is my aim to integrate our broad range of topics to support the OBS accelerated growth strategy in a consistent way.

Thank you very much for the interview!