"Accelerate growth to become a global certification company by 2020" is the strategy of OBS System Certification (OBS SC). The plan is to attain sales growth significantly above market growth by strengthening and developing regional sales departments on the one hand and using a coordinated approach to winning global contracts from international customers on the other hand. In order to trigger and manage this development, five Project & Decision Groups (P&D) have been established.
The Project & Decision (P&D) Group 3 is responsible for the harmonization of processes and IT tools within OBS system certification and is currently headed by Hakan Sen. He works closely with the cluster managers to coordinate the adaptation and implementation of standardized IT applications. Hakan Sen will move to our US company in June. Dr. Claudia Käsehagen will succeed him and be the new manager of P&D Group 3.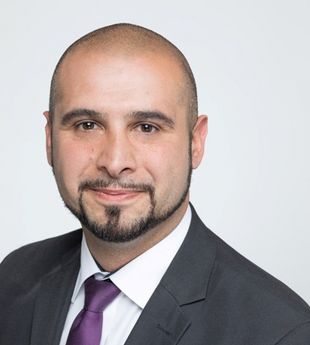 The main project of the P&D Group 3 is Smart TIC. The aim of Smart TIC is to bring together all performance-related processes from customer orders to invoicing - in a uniform IT system. This IT solution will be applied to the entire business unit Industry Services (including the foreign companies). For example, as it has not been possible to specify the exact number of certificates we have issued worldwide so far, Smart TIC is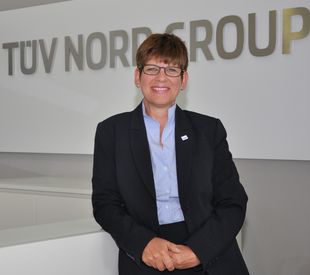 designed to bring transparency and ensure a better global overview. To find out in advance which functions are needed worldwide for Smart TIC Hakan Sen has been examining the needs of individual countries and looking at existing systems from around the world in order to develop a "best practice".
Smart TIC is currently a work in progress. Due to the complexity of the project, the Agile method is being used. Thus, the complex processes can be approached step by step and, at the same time, the quality of the software can be developed further. Every two weeks there are workshops with delegates from IT, CERT and Systems at which the results to date and expectations for the next workshop are discussed. By the beginning of 2019, a pilot system should be in operation. A test run for this will be carried out in the Czech Republic or the Netherlands. The test will next be extended to Croatia and then TÜV NORD CERT. During the test runs, any bugs will be removed and new features added, so that the final Smart TIC system should be available for all GB IS companies in late 2020 / early 2021.

However, as interest and demand are already high, we are currently working on an interim solution which will be available as "Smart TIC lite" for TÜV NORD CERT auditors in 2018. The companies in China, Spain and Italy are to be provided with an interim solution from TUV USA. Hakan Sen presents regular updates on the status of the project at the cluster meetings and to the Steering Committee, which consists of stakeholders in Systems, Financial Controlling and Serv-E. In addition to Smart TIC, Hakan Sen is also the contact for the Innovation Center, and is thus responsible for examining IT-related proposals for their feasibility and/or overlaps with Smart TIC.

Dr. Claudia Käsehagen is also to take over the project Smart TIC as Hakan Sen's successor.