TÜV NORD CERT offers remote auditing as of now: certification, recertification as well as surveillance audits can be carried out via video conference. For companies severely affected by the current corona outbreak, remote audits can make a significant contribution to maintaining certification. In the course of the corona pandemic there are some special regulations of the standard owners.


Information for our customers
To give our customers an overview, we have developed a new website. Here all essential facts can be found at a glance. The website also contains a short image video explaining remote audits.


Interview
Katharina Friederich, who heads the project at TÜV NORD CERT, explains for which companies remote audits are suitable and what the differences to conventional on-site audit are. She has been Deputy Quality Management Representative since 2017 and is responsible for internal audit management.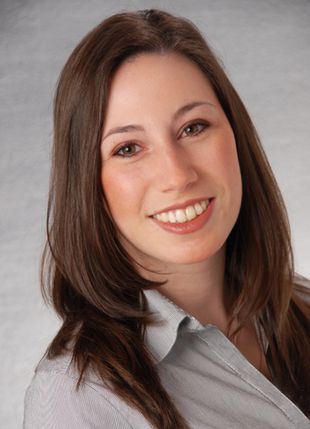 Since when has TÜV NORD CERT been offering remote audits?
Just over a year ago we started the pilot project for remote audits. With success on both sides: our auditors accentuate the increased flexibility in scheduling very positively. In addition, the savings in travel time and the reduction of costs were also achieved. The customers also emphasised the participants' local flexibility and the savings in travel costs. They also liked the reduced 'intervention time' in the daily operations.
For which companies are remote audits suitable?
Under current circumstances, however, there are numerous special regulations. Therefore, a remote audit is an ideal solution for nearly every company. Usually a remote audit is suitable if the on-site audit time just exceeds eight hours, for example. Without remote audit, a second travel would be necessary in this case. Remote audits are also suitable for companies with many locations. It does not matter whether these are national or international locations. Travel to the location and, if necessary, an overnight stay in a hotel can be omitted by a remote audit. This saves travel expenses and travel times.
What are the conditions for a remote audit?
Remote audits can be performed as part of the certification audit of management systems. Usually, the share of a remote audit may not exceed 50 percent of the total audit time. This has also changed in the current situation. Audits can be econducted remotely up to 100%. For companies affected by the current corona pandemic, remote audits can make a significant contribution to maintaining certification.
What is the procedure for a remote audit?
In essence, the remote audit does not differ from a conventional on-site audit. The on-site audit is replaced partially or completely by an interactive, web-based video conference. It is only important that auditors and auditees check the technology before the audit.
Which technical requirements are necessary?
The most important basis is a laptop or computer with internet access, a webcam and a headset. Audits can be carried out via WebEx as well as via Skype for Business. We have developed a checklist for all interested customers. This is helpful to check whether the infrastructure is suitable for a remote audit.