A number of personnel changes in the SmartTIC program took effect on 1 June 2018: Program Manager is now Ubbo Maecker, Project Manager Rollout Lena Offermann and Project Manager Certification Dr. Claudia Käsehagen. In an interview Dr. Claudia Käsehagen explains the special importance of SmartTIC and the next steps.
Dr. Käsehagen has been with TÜV NORD for 28 years and currently works in the Central Europe North cluster at TÜV NORD CERT. The project has a special meaning for the native of Hanover: In 2005 she and Dirk Drommershausen developed the previous SAP CERT program together with the EDV. "It is a great challenge to develop now an all-embracing tool for the entire GB IS. SmartTIC will bring a host of improvements and increased standardization. Nevertheless, a common tool for a complete business unit with all its different facets and tasks will also involve compromises," says Dr. Käsehagen.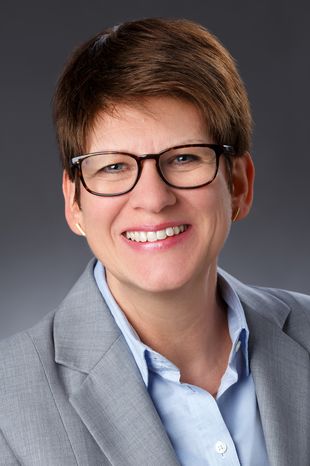 Preparations for SmartTIC are in full swing. The "expert database" work package is currently nearing completion. This will be followed by the work packages "Service provision Cert", "Disposition", "Certificate database" and "Time and cost recording". The next steps involve discussing the requirements resulting from the finished work packages with IT and the actual software development.

In order to reduce waiting times, there will be an interim solution for internal auditors of TÜV NORD Group who are working on behalf of TÜV NORD CERT: AuditPrep (also known as SmartTIC light or interim solution) is now available. It initially starts in German and English for the first four standards ISO 9001, ISO 14001, IATF 16949 and OHSAS 18001. However, the tool can only be used to process orders from TÜV NORD CERT.

Finally, a point of great importance to Dr. Claudia Käsehagen: "Despite all the advantages that a new software tool brings - the software can only be as good as the data it contains. I would therefore like to highlight how important it is, to enter only data which have been very carefully checked, so that we can maintain the integrity of our database".