Another major topic within TÜV NORD GROUP at the moment is leadership guidelines. With the changes brought about by globalization and digitalization, new demands have been placed on businesses worldwide which require new styles of management. TÜV NORD GROUP's official leadership guidelines have been developed to strengthen cooperation throughout TÜV NORD GROUP, to help us support each other and to enable us to proceed together towards our common goals.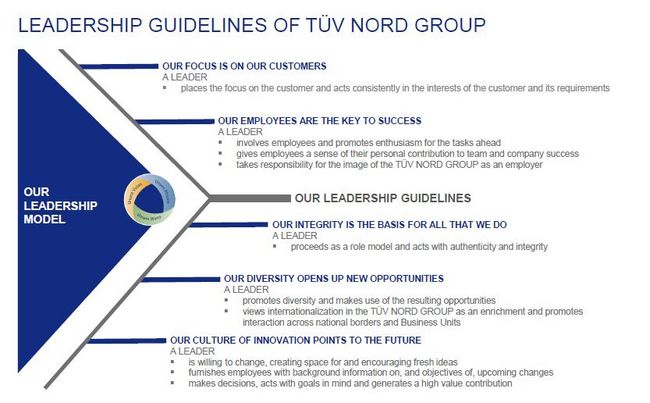 In order to successfully and sustainably apply practices based on these guidelines in the daily management routine, it is essential that all managers at all levels are aware of the guidelines and act according to them. The first step for OBS System Certification was a workshop on the subject attended by the cluster managers. They then passed the matter on to the individual clusters for further development, where a number of workshops are currently taking place. However, it should not only be the PC managers who contribute ideas, but all employees. We are all called upon to come up with ideas and concrete measures to make this initiative come to life. For this purpose, an illustration with the relevant fields of action has been developed, which serves as an aid and documentation template and should be filled in. It is for the individual clusters to decide how exactly it is implemented.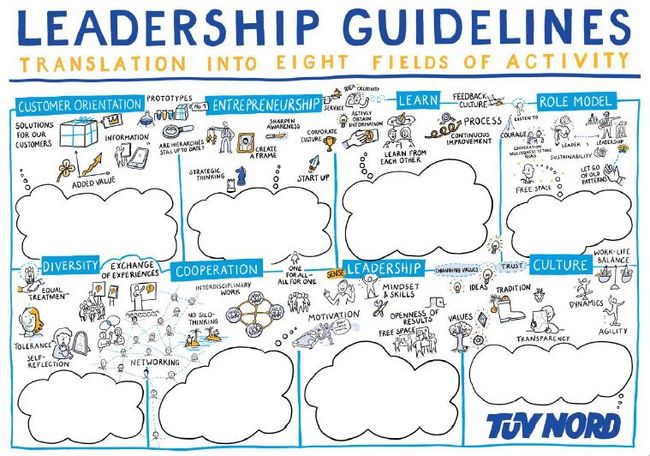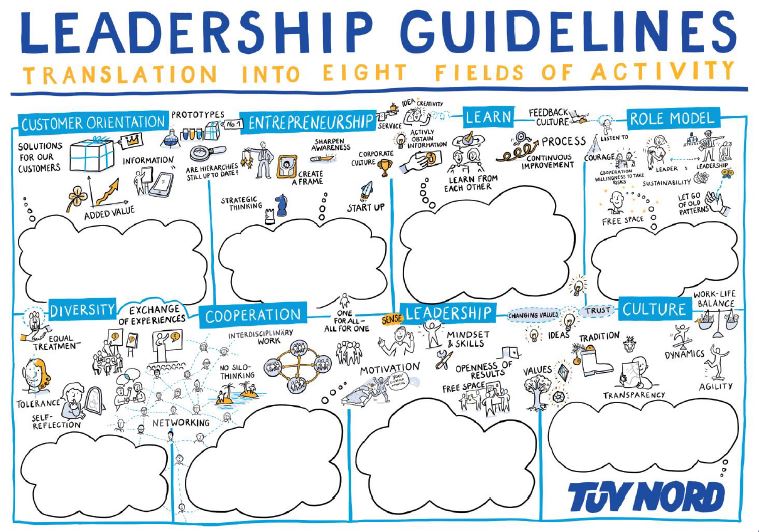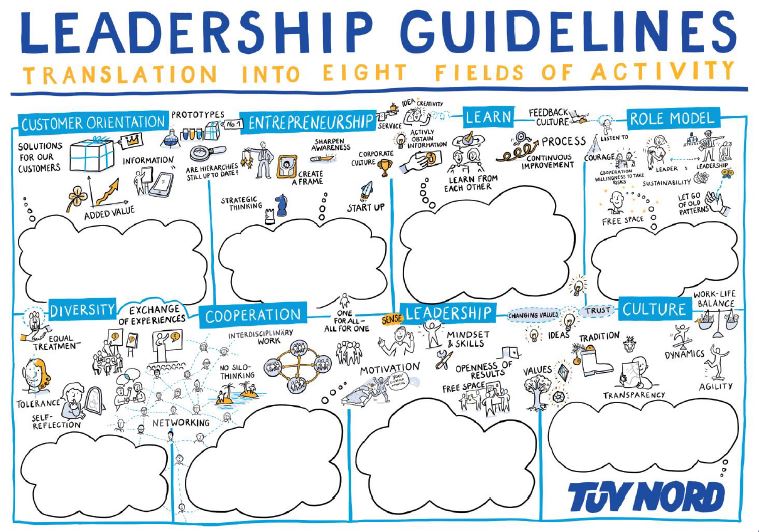 leadership-guidelines.pdf
2 MB
PDF
In cluster D-CH, for example, each PC head was assigned one of the eight topics and became the sponsor for that topic. "All PC heads have discussed all topics with all employees", explains Holger Hoffmann, cluster head D-CH. "Each employee then registered for a topic. For each topic, the sponsor provided and moderated a specific online workshop from October to November. All results are to be collected and evaluated by December, i.e. we will look for areas where there is duplication, synergies and insights. In mid-January 2021, the results will be presented to the entire staff at a strategic meeting and the final version will then be sent to the project manager Anja Glowalla."
"Constructive feedback and creative solution proposals from our employees are extremely important for the further development of our business unit. That is why we would like to motivate all employees once again to contribute their opinions and ideas", appeals project manager Anja Glowalla. "In 2021, we will be implementing measures that will benefit as many employees as possible."