Vincent Schijven is the Innovation manager for System Certification in TÜV Netherlands. He has been working there for a little bit more than two years. His first responsibility is to create and implement new services for this business unit. In the interview he tells us more about his approach to security and privacy services on the Dutch market and about the need for changes in certification business.
Mr. Schijven, first of all, would you like to introduce yourself shortly?
Sure - I am 47 years old, living in a small village called Nuenen with my wife and two kids. My home is very close to the TÜV Netherlands office, which is very convenient. Particularly in the current situation where I work from home like almost everybody else does. Before I started working at TÜV, I worked for several IT companies in the Netherlands.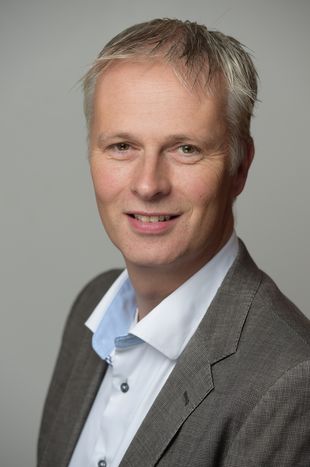 What are your main tasks and challenges at TÜV Netherlands?
We want to anticipate on potential changes in the way of doing business. The TIC business is a conservative world but we have to innovate to make sure we remain a leading CB and don't fall behind. For example, why should we continue to do an audit in the way we do it now? Because that's what we're used to? That is not a good reason, we should do things because we believe they are the best for us and the customer. Therefore I am investigating how we can change the certification cycle. I am also looking at what services can be added so TÜV NORD will be a more interesting CB to do business with. In my job, I do not focus on new schemes but on other ways of approaching the market. Edwin Franken, our MD, once told me to look at the accreditation and focus on what is allowed and not on the parts that are not allowed. I keep that in every day because that is the only way we can innovate.
What projects are you currently working on?
I strongly believe in partnerships. We should not develop everything ourselves when there are expert companies that can support us. For the IEC 62443 we started working with the no1 expert company in the Netherlands and on the assurance business we also started working with a market leader. In the Netherlands, our government is very focused on creating awareness on information- and cybersecurity. They formed a network of hubs that educate small and bigger companies to be more aware of cyber threads. With these hubs we are entering a partnership that should help us to position ourselves even better as a leading IT / OT security certification company.
In your opinion, what impact has the Corona pandemic had on the topic of data protection?
The Coronavirus certainly affects the way we do business, perform our audits and talk to our customers. But, it also shows us that we can change our way of doing business when we really need to. Remote Auditing was a way of working I strongly believed in before corona and now we are using this technique every day. In the Netherlands we formed a team that is thinking of how Remote Auditing and using digital tools can help us in the future, also after corona is gone. I am focused on doing business safely and security is a key element in this. I believe we have to consider other ways of sharing information than the ones we are using now. If we are telling customers they have to be secure, then we have to be, too. I am glad to see that the company is working on all kinds of initiatives in that domain.

What do you think are TÜV NORD's main challenges for the future?
I have only been working at TÜV for a short time but I have spoken to a lot of colleagues who share the belief that our way of doing business is changing. TÜV Nord is a very strong brand but if we want to remain one of the leading companies in our business we have to acknowledge that customer demand will change and therefore we have to change too. Initiatives that help us to work more digitally and efficiently will help us in this.