TÜV NORD CERT GmbH as an Approved Training Partner (ID 01180156) is a supplier of Lead Auditor training courses certified by CQI and IRCA – The Chartered Quality Institute and the International Register of Certificated Auditors. Our range of training programmes supports various management systems (Quality, Environmental, Occupational Health and Safety, Energy and Food Safety) and is run throughout the world using a network of partner organisations.
Due to the situation caused in Coronavirus we run the courses in some countries temporary remote – with videoconferencing techniques. Only the examinations need to be conducted class room based within 180 days of course start. This will be done under strictest precautions w.r.t. your health! Use the time of quarantine sensibly, educate yourself, develop further! Please contact our local partner for detailed information.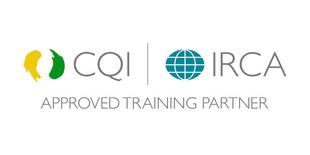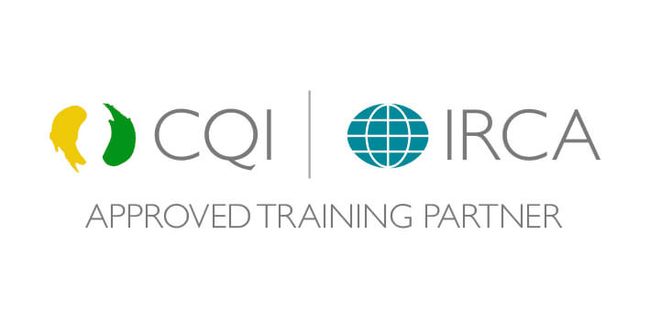 Virtual Instructor Led Training courses (VILT) at TÜV NORD
The most important questions and answers
For whom VILT courses are suitable?
Not only in pandemic situations VILT courses are an alternative for learners to participate in a Training Course organised in a virtual environment. Reasons can be availability of a course in a specific country or also long distances within one country. Pandemic situations are a special case – with clear travel restrictions or meeting restrictions it might be the only option to participate in a course and increase the personal knowledge and skills.
In case a learner is participating in a VILT course in another country, it might be that local legal legislation of the individual cannot be covered within the course. In those cases it is the responsibility of the learner to cross check the relevant local legal requirements by him-/herself.
Which courses can be performed as VILT?
Generally all IRCA certified training courses of TÜV NORD are designed in a way that they can be provided in a virtual class room. In the VILT format you will have an experienced tutor available the whole time.
How does TÜV NORD handle the confidentiality of data in VILT courses?
Naturally your data will be handled just as confidential in a VILT course as in a class room course. It is not TÜV NORDs policy to record any training session. The identity of learners will be checked in separate break out rooms, so that only the tutor can check your private details on identity card.
What is the procedure for a VILT course?
Basically there is no difference between a VILT course and a class room course. The discussions and exercises on site are replaced by an interactive web-supported video conference. It is important that all those taking part in the course should check the technical equipment before the course. A good way to do this is to have a test video conference. The final details of the course can also be discussed with the trainer or supporting staff during this test conference.
What are the technical requirements?
In order to be able to participate in a VILT course successfully, suitable hard- and software (laptops, desktop PCs, headsets, webcams, stable Internet connection) have to be present with the learner. The appropriate tool for the virtual environment (MS Teams, WebEx or alternative) will be provided by the training organisation and can be accessed via browser. Since the courses are highly interactive and involve all learners in discussion, exercises, group work and role play games it is precondition, that you can cover the technical requirements.
Will all documents be provided online?
Yes, all documents, beside the standard itself (needs to be organised/bought by the learner), will be provided in a digital format. You can use them digitally only, however, sometimes several documents are needed. Therefore it is recommended to use a second monitor or print the respective documentation. If none of these options is available to you, please contact your local training partner for support. Additionally it is necessary to sign the attendance register. Digital signatures are accepted.
Are VILT courses flexible in learning times?
No, the nature of a VILT course is that you participate in a virtual classroom in parallel with other learners and with an experienced tutor available all the time. Therefore, the program of our VILT courses follow the normal schedule and are fixed to the specific schedule, offered for your course.
What can you expect from a VILT course, compared to a classroom course?
The VILT format is comparable to a classroom session: you have to conduct group exercises and roleplay games. For group exercises, the learners will be divided in groups and shifted in so called break out rooms. Afterwards the groups present their work. The tools used ensure that you are able to work without disturbance in your group room and share your screen with others. The VILT format provides you the same knowledge and skills than classroom format, both course types can be considered as equivalent.
What about the examination?
The examination can be provided currently in English only in an online format. The invigilation process follows the strict IRCA requirements and some software needs to be installed locally on your computer. Additionally we are requested by IRCA to record the examination. Please contact our local training partner for more detailed information and clarify whether they can support our IRCA exams in an online format.
Alternatively, all learners have the opportunity to write the exam in one of our training centre worldwide within 180 days of the course start.
Checklist: Are you ready for a VILT course?
Rooms
Best: Quiet conference room
Alternative: Quiet office room
Infrastructure
Stable Internet connection
Usual web browsers: Firefox, Chrome, Internet Explorer
Best: connection via network cable
Alternative: Connection via WLAN
Desktop computer/Laptop/Tablet/Whiteboard for connection
Camera for video transmission
Best: Conference cam (with at least 2 megapixel)
Alternative: Webcam
Audio equipment for sound transmission
Best: Audio conference system
Alternative: Headset with microphone
You must have an email address. The email address is necessary in order to invite the participants to attend the VILT course.
Software
Best: web based video conference software will be provided by your training organisation
Documentation
Best: All necessary documents (beside the standard) will be provided in a digital form. Please use a second monitor during the course to compare documents. Some documents must be send back after filling in.

Alternative: print documents and scan or camera to photograph them must be available. Please contact your local training provider in case of any problems.
FAQs to CQI and IRCA Trainings
Why selecting CQI and IRCA registered training?
International Register of Certificated Auditors (IRCA) is the leading professional body for management system auditors.
CQI and IRCA Certified Training courses are independently assessed by the CQI and IRCA, the leading professional bodies for quality and auditing.
IRCA registration is recognized around the world and helps allow auditors to promote themselves internationally. IRCA auditors work in over 150 different countries across different industries.
IRCA members are slightly more confident about their chances of developing their career in their current role.
IRCA members earn 23% more than non-IRCA members.
44% of IRCA auditors use IRCA to market their services. You receive a membership card and logo to use on your documents.
IRCA auditors are listed on the IRCA online register of auditors, which is used by employers globally to find professionals.
for more Information, please visit www.quality.org
Whom can I contact if my preferred country is not listed for the course I am looking for?
What kind of certificate will be issued after finalisation of the course?
We have two types of certificates, issued to all delegates who have participated in a CQI and IRCA certified Training Course:
A Certificate of Achievement will be issued to all delegates who have participated in a course for the full duration and passed successfully the assessments during the course as well as final examination.
A Certificate of attendance will be issued to all delegates who have completed a course, but not passed the final exam.
What are the costs for an IRCA Training Course provided by TÜV NORD?
How often can I write the examination?
Each delegate who has completed a full course and passed the continuous assessment but failed the examination is allowed to write one resit examination.
Who will issue my certificate after finalisation of the course?
The Certificate will be issued by TÜV NORD CERT GmbH, your course provider, via the local Training Partner to you.
How many delegates will attend in a course?
The minimum number of delegates in one course held by one tutor is 4, the maximum number is 12. For a delegate number of 13 – 20 two tutors will hold the course (one Lead Tutor and one Support Tutor), so that it is ensured that during the exercises and role plays you get sufficient support.
Please note that the maximum number of delegates in courses provided in VILT format is 10.
How can I verify my certificate?
Please write an e-mail to irca-courses@tuev-nord.de. Include a scan of your certificate or give us your name and course details. We will check out with our database the correctness of your certificate.
How long is my certificate valid for registration as auditor with IRCA?
Your certificate is valid for 5 years after the last day of the course for registration as auditor with IRCA.
How can I request for auditor registration with IRCA?
Please check out the document IRCA/1000. It describes all standard specific requirements for your registration as auditor for the different grades. The document is available on www.quality.org.
We are looking forward to your inquiry
TÜV NORD and IRCA
All questions to IRCA courses