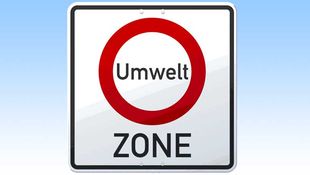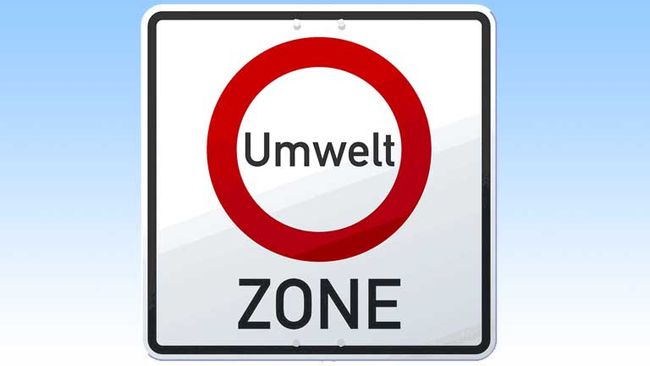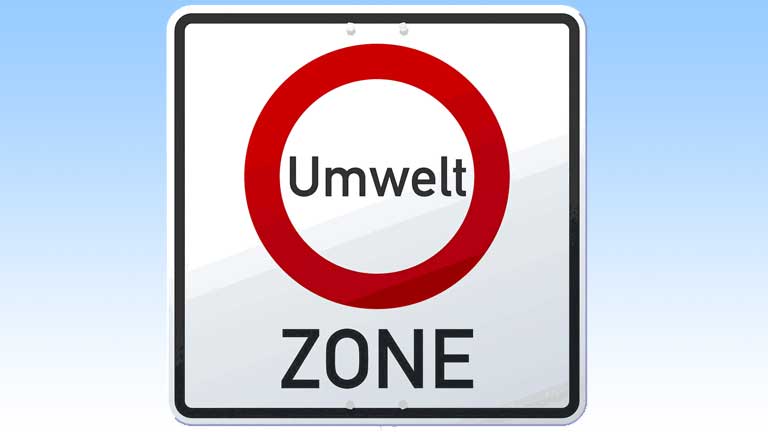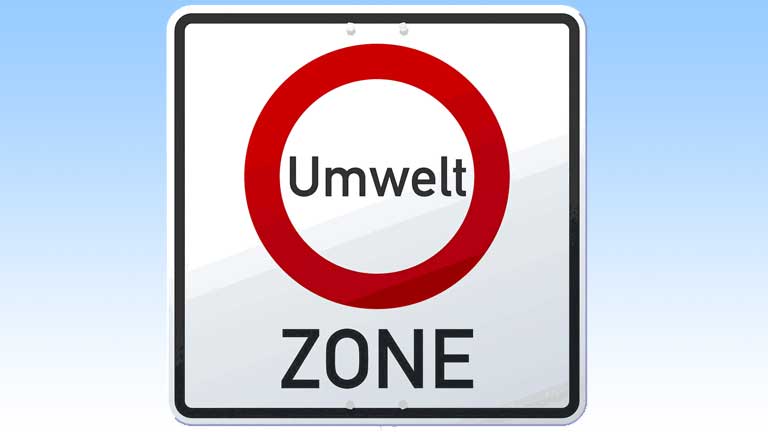 Increasing numbers of towns and municipalities are establishing environmental zones to reduce residents' exposure to fine particulate matter. Cars that emit high levels of pollutants must stay outside the zones. We can provide you with comprehensive information on everything relating to emissions stickers and how you can access the environmental zones.
Smoking sign for clean air
Soon, everyone will need a sticker: More and more cities and communities are setting up environmental zones, which are off limits to vehicles that give off high levels of harmful emissions. The authorities are employing this measure to reduce hazardous pollution in the form of fine particulate matter. To drive in such a zone, you need a red, yellow or green environmental sticker. Or you need an approved exception. Or you need to stay out.
Open only to those with stickers
Due to frequent and regular cases of the EU air quality limits for fine particles and nitrogen dioxide being exceeded, many cities have set up environmental zones. The following applies for these zones: No access without a sticker.
You will see corresponding traffic signs on the streets leading in. These signs show the environmental stickers that you must have in order to drive through the zone. In Hannover, only vehicles having yellow or green stickers can enter. Starting in 2010, some cities want to limit entry exclusively to vehicles with green stickers.
Even vehicles that are licensed outside of Germany need a sticker
Even vehicles that are licensed outside of Germany need an environmental sticker in the environmental zones. You can find additional information about the handling of foreign vehicles at Federal Ministry for the Environment and Traffic.
Every rule has exceptions
There are many exceptions to the law. Thus, for example, classic cars with an H on their license plates do not need a sticker. There are also exceptions for work vehicles, ambulances and military vehicles. Many cities have also provided for other exceptions.
Environmental zones outside of Germany
The environmental zones are not a Geman idea. They are the result of an EU requirement. Therefore, they can also be found outside of Germany. Please observe the additional information on Europe-wide environmental zones (in English).