A new version of the Renewable Energy Sources Act (EEG) has been in place since 2012. Operators of new biogas plants in particular benefit from this, but at the same time most of the provisions of the EEG 2009 still apply to many old plants. For example, operators receive remuneration if they can demonstrate compliance with the applicable guidelines and limit values in their operations. This requires confirmation by an approved body such as TÜV NORD CERT UMWELTGUTACHTER GmbH.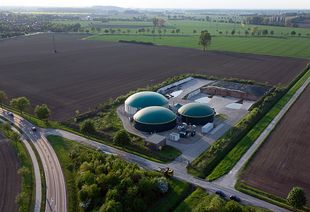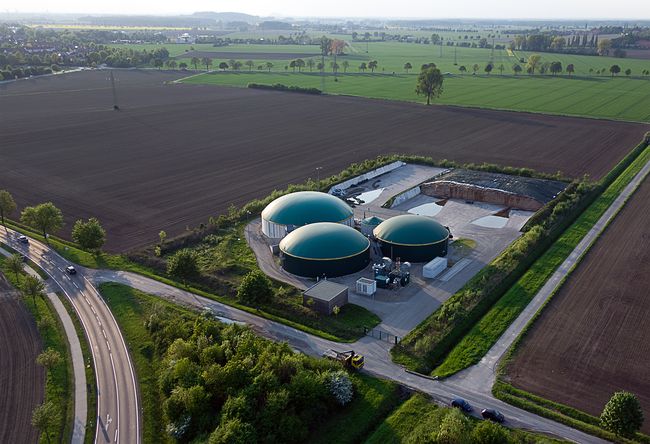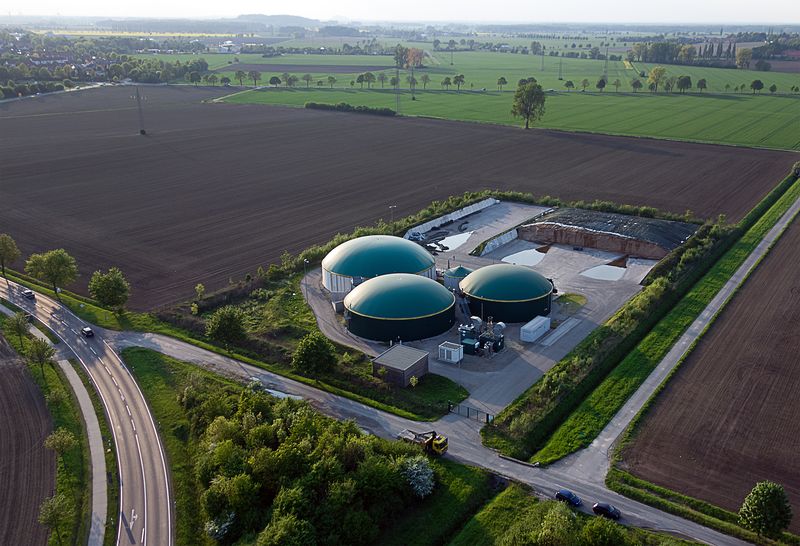 Advantages of certified Biogas
The Renewable Energy Sources Act (EEG) provides for a range of remuneration for biogas plants and biomethane processing plants. All plant operators such as farmers, municipal utilities and other energy suppliers can benefit from this. The prerequisite is that a recognised body such as TÜV NORD CERT UMWELTGUTACHTER GmbH confirms compliance with guidelines and limit values. The inspection includes both a document check and a technical inspection of the respective plant.
After a successful assessment, there may be a right to the following bonuses and remunerations:

Bonus for electricity generated by innovative technologies (Technology Bonus EEG 2009)
Bonus for electricity generated by cogeneration (KWK-Bonus EEG 2009)
Bonus for electricity from slurry (Gülle-Bonus EEG 2009)
Bonus for electricity from plants or parts of plants generated within the framework of landscape conservation (Landschaftspflege-Bonus EEG 2009)
Compensation for electricity from biogas according to different feedstock compensation classes (§ 27 EEG 2012)
remuneration for electricity from biogas from biowaste (§ 27a EEG 2012)
Gas treatment bonus for electricity from biomethane (§ 27c EEG 2012) flexibility premium (§ 33i EEG 2012) in the event of proof of demand-oriented operation of the power generation plant
For whom is the certified Biogas interesting?
suppliers of biogas products
provider of biogas admixing products
e.g. municipal utilities and other energy suppliers
What are the Preconditions for certified Biogas?
Voluntary certification in accordance with the TÜV NORD standard is based on the German Renewable Energy Sources Act (Erneuerbare-Energien-Gesetz) with the aim of promoting the sustainable development of energy supplies and conserving fossil energy sources in the interests of climate and environmental protection.
For a successful audit, the respective gas supplier discloses the origin of the methane from renewable sources, proves its proportion in the natural gas and the type of balancing, and invests in the expansion of the use of renewable energy sources. The associated test mark increases the acceptance of the gas product by customers and confirms the commitment to greater sustainability in energy supply. Certification is possible for gas suppliers of all kinds - regardless of whether they sell their products to end customers, municipal utilities or other gas supply companies.
Our know-how for your success
TÜV NORD CERT is an internationally recognised and reliable partner for testing and certification services. Our experts and auditors have in-depth knowledge and are always permanently employed by TÜV NORD. This guarantees independence and neutrality as well as continuity in the support of our customers. The advantage for you is obvious: our auditors accompany and support the development of your company and give you objective feedback.
We are looking forward to your inquiry