Do you have any questions or comments? Contact us!
We will be very happy to answer your questions.
Energy stored in the best possible way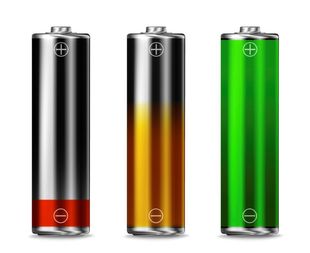 In the future power grid, it must be possible to store surplus energy efficiently and economically, in order to ensure a reliable supply. With electro-chemical storage systems, pumped storage, compressed-air storage facilities or material storage systems (power to gas and power to liquid), there are a number of technologies currently in various stages of development and which should become increasing important.
When used for energy storage applications, lithium-ion technology has numerous advantages over other systems, and is therefore regarded as the "energy storage system of the future". However, this pioneering technology can also harbour risks, because enormous amounts of energy are chemically bound, in order to be storable in various space-saving geometrical forms. Comprehensive safety tests are therefore needed, such as these carried out by TÜV NORD CERT as a notified body. It is decisive, particularly in the case of explosion-proof applications, that faults are detected and evaluated as soon as possible.
As a major technical service provider to the energy sector, TÜV NORD supports the expansion of storage technologies with a range of technical systems and safety services.
Support services in the realisation of storage projects
Environmental impact assessment
Support with approval procedures
Component optimisation
Quality assurance during manufacture
Pre-commissioning check and recurring checks
Safety tests on lithium-ion batteries
Explosion-proof equipment in accordance with the ATEX Product Directive 94/9/EC and IECEx System
Electrical safety
Functional safety
Fire safety
Optimisation of the development processes
Sound basis for worldwide product approvals
Minimisation of risks
This might also interest you