DIN EN ISO/IEC 17025 – accredited test laboratory
Energy saving and energy efficiency are becoming increasingly important as a result of rising energy costs and calls from central governments for the reduction of CO2 emissions. There is considerable scope for meeting energy-saving goals within the area of refrigeration, air conditioning and ventilation technology, and also in building services engineering. As an approved and independent test laboratory we offer a wide range of testing for refrigeration, air conditioning and ventilation plant and equipment based on national and international standards and directives. The test laboratory is accredited in accordance with ISO/IEC 17025.
Our modern and versatile testing Equipment allows to realize a wide variety of product tests in our newly constructed facility.
In addition, the test laboratory has worked for the EUROVENT Certifa Certification SAS (ECC), a European manufacturers' federation located in Paris, for more than 20 years. Performance data of air conditioning equipment are tested on behalf of this organisation. By commissioning us, ECC is demonstrating its confidence in the technical expertise and years of experience of the TÜV NORD test laboratory.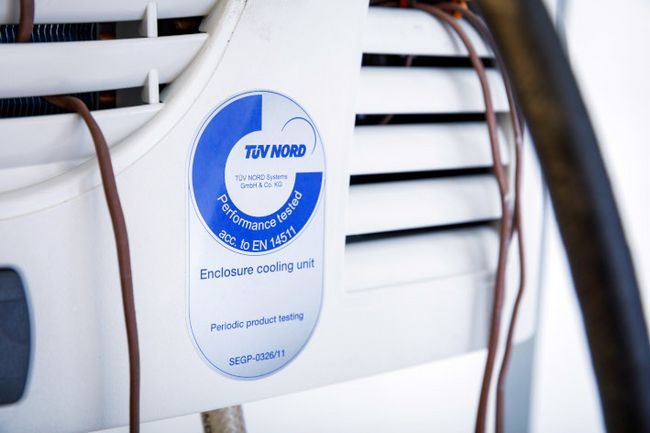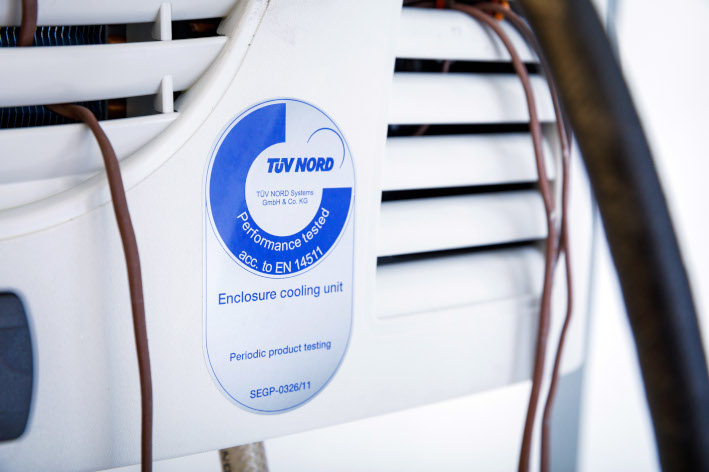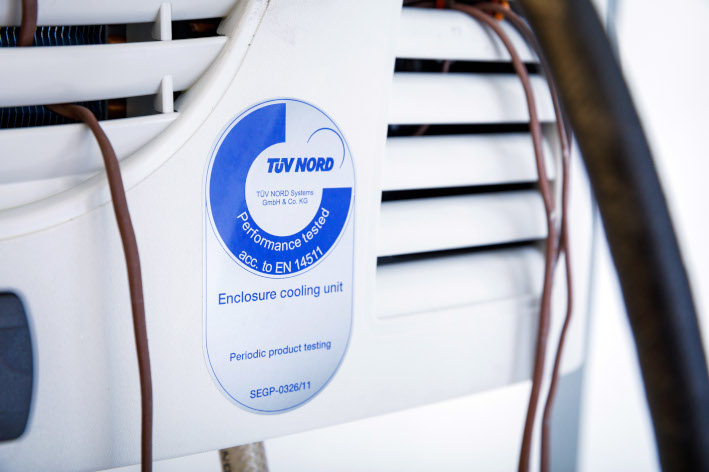 Competitive advantages of voluntary testing
An examination of the performance capability and energy efficiency of air refrigeration, conditioning and Ventilation equipment and components by our test laboratory at TÜV NORD can lead to a considerable competitive advantage in comparison with other manufacturers.
Following a successful inspection, the resulting certificate and TÜV NORD test mark can be used for marketing purposes.
The findings of the third-party inspection also offer engineers, planning architects and plant operators an assurance that they can rely on the performance data supplied by the equipment manufacturers.
Hygiene inspection and hygiene testing according to DIN 1946-4 and VDI 6022-1
Equipment to be used in areas with strict hygiene requirements (e.g. hospitals, but also offices and other occupied rooms) is subject to special design criteria. We perform tests for manufacturers based on the relevant standards DIN 1946-4 and VDI 6022-1 to ensure that these criteria are fulfilled.
Our laboratory in Essen (Germany)
Our Services in the area of HVAC for air handling units, heat exchangers and RLT units
Ventilation for Buildings, Air handling units and their components
(EN 13053, EN 1886)
Model boxes (air handling unit casings)
(EN 1886)
Hygienic air conditioning equipment
(DIN 1946-4, VDI 6022)
Heat exchangers
(EN 1216)
Heat recovery Systems
(EN 308)
Comfort air conditioning Equipment
(EN 14511, EN 14825)
Precision air conditioning Equipment
(EN 14511, EN 14825)
Refrigeration systems (water or air-cooled)
(EN 378, EN 13771, EN 14511, EN 14825)
Heat pumps
(EN 378, EN 13771, EN 14511, EN 14825)
Switchgear cabinet cooling Equipment
(DIN 3168, EN 14511)
Dampers and valves in ventilation Systems
(EN 1751)
Air duct elements, e.g. testing for air-tightness
(EN 12237, EN 1507, EN 15727, EN 13180)
Sound Emission
(EN 12102, EN ISO 9614-2, EN ISO 3744, EN ISO 3745)
Do you have any questions or comments? Contact us!
We will be very happy to answer your questions.