Do you have any questions or comments? Contact us!
We will be very happy to answer your questions.
Better to be well-advised than caught off guard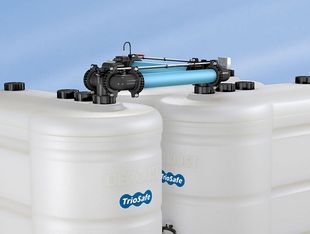 Heat and comfort in your own four walls – a great feeling on cold days.
We ensure your safety so that in the future you, the homeowner, can switch on your oil-fired heating system with no worries at all.
Our experts carry out regular inspections on your behalf to determine whether the oil tank in the boiler room or in the garden is safe, the oil lines are still leak-proof, and the soil and water are protected.
Regardless of where you store your oil and how much, or regardless you are building or have already had an oil tank for a long time – our experts know exactly what must be taken into consideration when it comes to the legally prescribed safety of your tank facilities. Let our expertise keep you feeling comfortable.
Take advantage of our longstanding experience and choose TÜV NORD as more than 62,000 households in Northern Germany have already done.
TÜV NORD – Neutral and competent
We inspect the function and safety of your system. Regardless of whether it involves storage containers, pipelines, collection pans, or alarm transmitters – our experts pay attention to every detail – since after all, oil tank safety is a matter of trust. The Federal Water Act serves as the foundation of the legal framework: the "Ordinance on systems for handling substances hazardous to water". The resulting obligations for you, the operator, primarily depend on how much oil you store and where.
Our Services
Inspection of new tanks during commissioning
- all underground systems
- aboveground containers with more than 1,000 l
Periodic inspections
- all underground Containers
- aboveground systems with more than 10,000 l
- tanks in water conservation areas with more than 1,000 l
(5,000 l in North Rhein Westphalia, Germany)
Inspection during shutdown all returning test-liable systems
icon_left
icon_right
icon_info