Photovoltaics − Strong arguments for marketing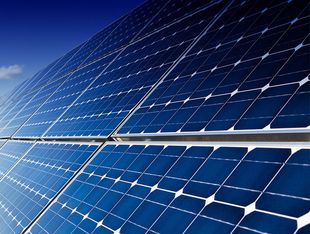 When using the power of the sun to generate electricity, safety is the top concern.
There are numerous standards that regulate the specifications that must be met by photovoltaic products. The "TÜV NORD type-tested" symbol gives peace of mind, guaranteeing that the requirements of the relevant product standard and the recognised technical regulations are being followed.
TÜV NORD CERT quality symbols are known and recognised in Europe and many other countries around the world as a sign of quality and safety. This symbol indicates that the manufacturer's statements and product requirements have been verified by neutral experts.
The symbol supports the credibility of product information; this gives a marketing advantage when competing with non-certified products. For manufacturers, certification also makes an effective contribution to limiting product liability risks.
Full service for manufacturers, importers and complete system suppliers
TÜV NORD CERT offers type testing and certification of photovoltaic modules and power converters for use in photovoltaic power systems according to EN 61730-1, EN 61730-2, EN 61215 and prEN 62109-1 for manufacturers and importers of photovoltaic modules and power converters as well as complete system providers.
Performing the type testing
Initial inspection of the manufacturing site
Certification of photovoltaic modules
Certification of the mains connection
Control measures for monitoring manufacturing
TÜV NORD is a third party accredited by DAkkS. We provide testing and certification for all PV related products as well as a series of high-quality service in the area of PV system.
You may also be interested in
We are looking forward to your email