Do you have any questions or comments? Contact us!
ISO 14001: Strong positioning through active environmental management
The steadily increasing environmental awareness among the population makes the topic become a more important factor in the economy as well: Companies who make responsibility towards people and nature a part of their everyday business contribute to sustainability, improve their image and strengthen their own position on the market. Certification according to the internationally recognised Standard ISO 14001 offers independent confirmation of a responsible approach to the environment. It is suitable for organisations of all sizes and from all sectors.
The requirements of the Eco Management and Auditing Scheme (EMAS) can also be added to the ISO 14001 requirements. Combined certification takes environmental policy, environmental programmes and continuous improvement of environmental performance based on key performance indicators into account, and also considers adherence to environmentally-relevant legal regulations and the company's environmental statement. EMAS certification creates additional confidence and ensures greater employee loyalty through increased involvement of the employees: Thanks to the certification your employees are all actively involved in environmental protection within the organisation.
Certification according to ISO 14001 and EMAS offers you many benefits
You save costs through continuous improvement of environmental performance
You save resources and reduce environmental risks
You implement required environmental protection measures in good time
You reduce environmental risks
You save fees for approval procedures
You are assured a high level of legal compliance with regard to binding commitments
You fulfil consumer demands for environmental awareness
You improve your image as an environmentally-aware organisation
What does certification according to ISO 14001 and EMAS mean?
ISO 14001 is the most comprehensive environmental management and audit system for continuous improvement of environmental performance of companies and organisations and is valid throughout the world. It specifies requirements for your environmental management and includes the entire value chain. The standard is based on the Plan-Do-Check-Act model and assesses the environmental impacts of the processes and products of the certified organisation itself, but also upstream and downstream processes such as use of raw materials and logistics.
The standard offers additional essential elements, such as continuous improvement of environmental performance and transparency based on environmental reporting. And above all, the confirmation that legal regulations are fulfilled provides evidence of legal compliance, with positive consequences as regards liability, and reassurance for the employees within your organisation.
The entire life cycles of products and services are considered in the certification process, and risks and opportunities are assessed. Because of its High Level Structure of Standards (HLS), it can be combined with other certifications into an integrated management system.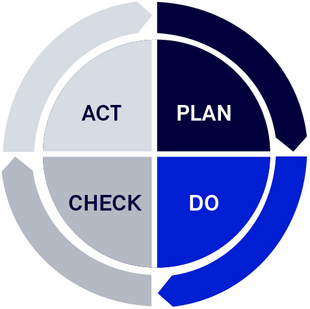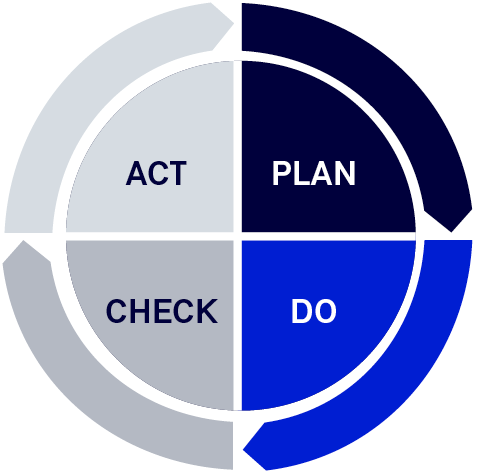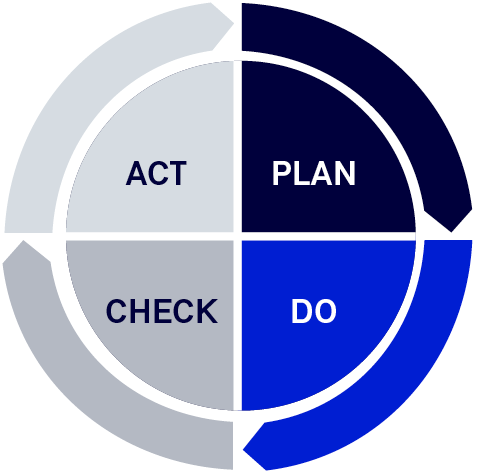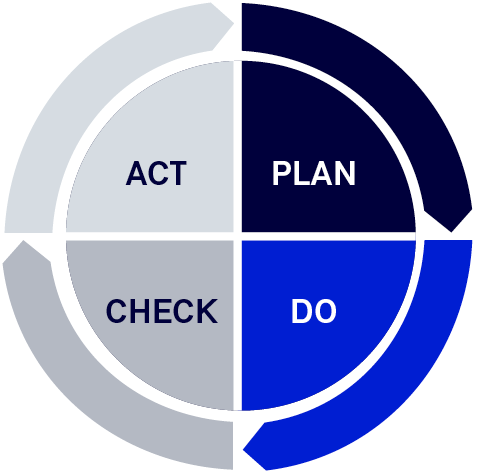 When is combined certification to be recommended?
Certification according to ISO 14001 and EMAS is suitable for every company and organisation. EMAS certification is particularly suitable for smaller companies, as for them the assessment intervals can be prolonged from three to four years. The required Environmental Statement only needs to be validated every two years, and the special situation of smaller companies is also taken into consideration with regard to communication obligations, distribution of work, training and documentation.
Why is combined certification useful?
Certification according to EMAS adds further requirements to ISO 14001 which are part of the European Union Consumption and Production and Sustainable Industrial Policy Action Plan. By selecting combined certification, you demonstrate a truly responsible and sustainable approach and support the environment beyond what is currently required by law.
What is audited during the TÜV NORD certification process?
Certification to ISO 14001 is a two-step process: the first step consists of a review of documentation, and this is followed by a visit to your company site. The on-site visit and also the document review are intended to assess if your environmental management system fulfils the requirements of the standard(s).
Certification according to EMAS is always related to a particular site. In addition to the requirements of ISO 14001, the environmental review, the involvement of the employees and the environmental statement of the organisation are assessed.
Does combined certification cost more than simple certification to ISO 14001?
As EMAS contains all the requirements of ISO 14001 and both assessments can be carried out by the same environmental expert, the additional cost is low. We will be pleased to prepare an individual offer for you – naturally free of charge and without obligation.
Certification with TÜV NORD
TÜV NORD is recognised as a well-established and reliable provider of inspection and certification services, assessing fulfilment of legal
regulations and voluntary standards all over the world. We employ experienced specialists in all our areas of activity. As a matter of principle, our auditors are trained to a very high level and use standardised methods. We guarantee independence, neutrality and continuity in all our services to you.
We are looking forward to your inquiry