A plus for responsible fisheries
Fish and seafood are amongst the most important foodstuffs worldwide. But fish stocks are under pressure: overfishing not only damages the maritime ecological system, but also the fishing industry. The Marine Stewardship Council (MSC) acts to combat this.
New MSC traceability standards from 01 September 2015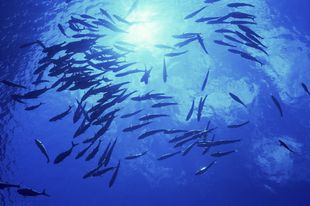 From September 28th, 2019, all companies need to reference the new versions of the MSC traceability Standards are audited.
The current versions of the MSC standard can be found above in our download area and on the MSC website: www.msc.org/documents
The MSC website also offers information that can help you in the transition to the amended version of the MSC traceability standard, or in a transition to a new Version of the MSC standards.
If you have questions about the certification, please contact your TÜV NORD Auditor or directly at foodcert@tuev-nord.de
This international, independent and non-profit organisation has drawn up standards for sustainable fishing, and its certification system provides consumers with the means of identifying responsible fishing. As one of the few accredited partners in Germany, TÜV NORD CERT offers certification according to MSC specifications.
After certification, companies may use the widely known MSC logo on their products. This secures a number of competitive advantages, creates access to new and environmentally aware customer groups and provides independent evidence of a completely transparent supply chain.
TÜV NORD CERT provides product chain certification to the MSC "Chain of Custody" for all companies in the supply chain (at the present time we cannot offer certification of fisheries on the spot).
The certification proceeds as follows:
An optional pre-audit reveals possible weaknesses in the preparatory phase.
Once employees have been informed about the MSC principles, an MSC officer is appointed and he will monitor compliance with the MSC requirements.
Accredited certifiers and MSC auditors from TÜV NORD CERT visit the company, review the documentation with respect to traceability from the reception of goods to dispatch of goods and conduct interviews with employees to obtain a picture of how the fish is handled.
If necessary, the certifiers will stipulate conditions, for example the presentation of evidence of suppliers' certification.
After the certification process has been successfully completed, TÜV NORD CERT draws up a report and issues the MSC certificate, which is valid for three years. Following this, regular monitoring audits are conducted to ensure the standard is maintained.
The certified company can register with the MSCI (Marine Stewardship Council International) to use the MSC logo.
For further information acc. to use the MSC-Logo after a successful certification, please click here www.msc.org/documents/logo-use
Your international sales contact in Germany
Christian Kienzle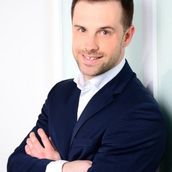 International Sales Manager
TÜV NORD CERT GmbH
Food & Agriculture
International Sales Contact by Country
---
---
---
---