Do you have any questions or comments? Contact us!
Convince environmentally conscious consumers
Carbon neutral products are becoming ever more popular when purchasers wish to make a direct contribution to climate protection. By carbon neutral product we mean a product whose carbon footprint has been offset by recognised and certified climate protection projects. A suitable range of carbon neutral products is needed from manufacturers in order that consumers can make a conscious decision in favour of climate protection.
TÜV NORD CERT offers verification for carbon neutral products to manufacturing companies who are interested in claiming carbon neutrality for a single product or a product range, thereby making a contribution to climate protection.
A dedicated TÜV NORD Standard was created for this verification, which is based on our experience in the area of national and international climate protection. Following successful verification, we issue the TÜV NORD "Carbon Neutral Product" mark alongside our certificate.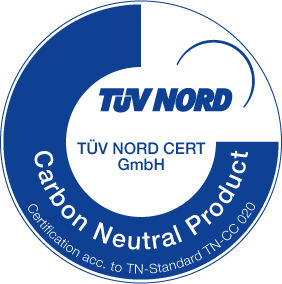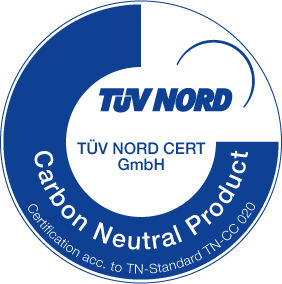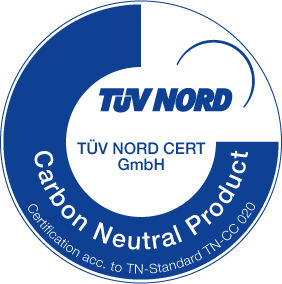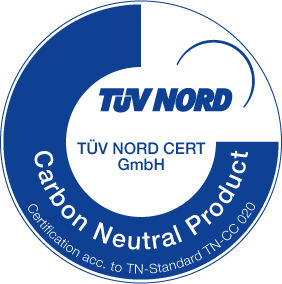 Benefits of verification as carbon neutral product
Credibility and transparency of your active contribution to climate protection at the product level
Greater competitive strength
Access to new customer groups
Environmentally-aware consumers become loyal customers
FAQs on verification as carbon neutral product
For whom is certification of interest?
Manufacturers of products of all kinds who are aiming at sustainable operation and want to make a contribution to climate protection
Who particularly wish to attract customers through reduction of greenhouse gas emissions
And who wish to identify possibilities of reducing their carbon footprint based on independent assessment by neutral experts
What are the prerequisites for verification as carbon neutral product?
The prerequisite is creation of a carbon footprint, otherwise known as a greenhouse gas statement, for the respective product in accordance with the requirements of the TÜV NORD Standard; this is carried out by the organization itself or by a specialist consultant. TÜV NORD CERT can advise on this upon request.
If verification as "Carbon Neutral Product" is desired, valid CO2 certificates from climate protection projects (carbon credits) should be retained in order to offset the emissions shown in the statement.
TÜV NORD as experienced partner
TÜV NORD CERT has comprehensive knowledge in the area of climate protection, and can also offer national and international references. We are accredited by the German accreditation body, DAkkS, in accordance with ISO 14065 for verification of carbon footprints to ISO 14064-3 and for verification within the framework of the European Emissions Trading Scheme. We are also accredited by the United Nations Framework Convention on Climate Change (UNFCCC) in order to validate and verify international climate protection projects.
We are looking forward to your inquiry
Zertifizierung
Anrufe aus der Schweiz und Österreich: +49 511 998-61222
Kostenlose Service-Hotline