Transport your Loads safely from A to B
Failures in load securing cause damages costing several hundred million Euro each year on our roads. Unfortunately the shifting or falling off of loads, not only damages or destroys goods but it also causes injury or even death to other road users.
Safety is a convincing quality argument in this highly competitive market. Have your vehicles and vehicle bodies certified by TÜV NORD Mobilität! You will overtake your competitors "with safety".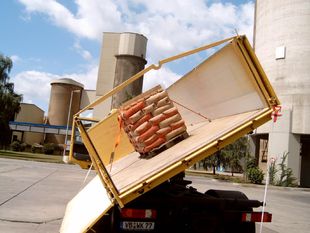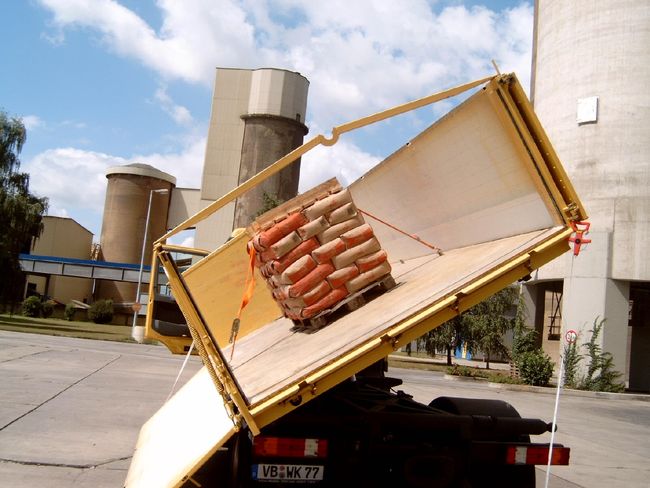 Testing and certification
TÜV NORD Mobilität is your partner for testing and certification of vehicle bodies and tools for load safety. The tests can be static, using pneumatic test equipment or it can be dynamic during a test drive. Contact us and we will give you a consultation.
This is what we offer to you:
Should you have problems within your transport network, we can offer you a number of solutions. For example, we offer a load safety check especially for hauliers and vehicle fleets or a LogistikCheck for loaders and senders – all at location. Of course we also prepare expert reports for courts and associations.
Our load-safety handbook:
TÜV NORD Mobilität has developed a handbook focused on load safety. It is targeted at loaders, hauliers and transport companies, who require professional tips for the day-to-day dealings with load safety. An extract from the handbook can be seen at: Ladungssicherungs-Handbuch. You can order the complete handbook under: Tel: +49 511 998 61274 or at ladungssicherung@tuev-nord.de.
We develop cost effective, real and fast load safety solutions for you. We support you in your day to day work – during load safety and at road side inspections (police, …). Check us out!
Our expertise for your vehicles
Trust our independent expertise for the assessment of high volume or high load transport or for expert reports in case of an accident: trust our independent expertise. Crucial to the safety of transport of goods is the conduct of the people who professionally transport goods. They require knowledge and risk awareness and they have to be motivated and responsible in their duty. We also offer staff training for safety of Loads.
The tests, assessments and instructions detailed below are only a small extract from our portfolio. Please contact us, if your problem is not mentioned here. Our experienced team will find a solution for you.
Department of Whole Vehicles
Special field Safety of Loads