BRCGS CP – Safe products for consumers
The BRCGS Global Standard Consumer Products was developed by the British Retail Consortium (BRC) in order to guarantee the safety of so-called non-food products that are sold in the wholesale and retail trade. Non-food products are all articles which do not consist of food. More than 700 organizations in over 48 countries have already been certified, and ever more suppliers are following suit. According to the BRCGS this means that the number of BRCGS Consumer Product certificates is increasing by around 11% each year.
BRCGS stands for Brand Reputation Compliance Global Standards and was formerly known as BRC (British Retail Consortium). Certification enables access to many brand owners, retailers, food-related service companies and manufacturers, above all in the Anglo-American market . The aim of the standard is to protect consumers based on consistent quality and risk management, and to provide the retail trade with high-value and safe products.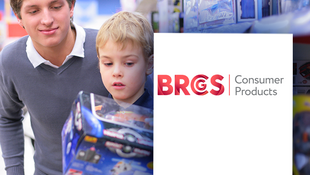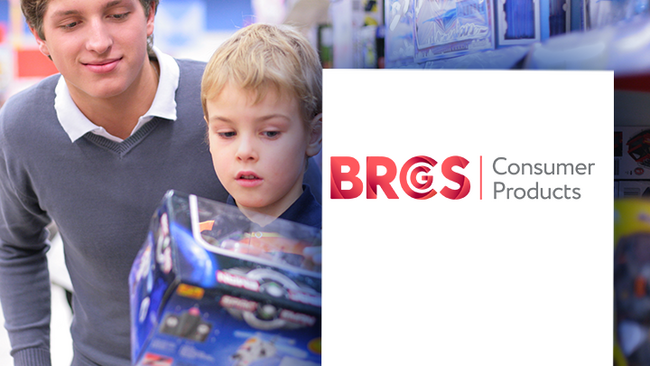 Benefits of BRCGS Consumer Products Certification:
Worldwide recognition as trustworthy supplier
Protection of good reputation, brand and image
Listing in public BRCGS register
Less audit time and effort, as the standard is recognised by many brand owners and retailers
Better product conformity means fewer customer complaints regarding quality and safety, fewer product recalls and withdrawals and lower costs
Reduction of risks and fewer warranty claims
Increased market access and share (no more barriers to the market)
Compliance with legislation
Improved business processes through continual improvement, as requirements for root cause analysis and internal audits and also for access to the BRCGS service package are strengthened
Your route to the BRCGS Consumer Products Certificate



FAQs about BRCGS Consumer Products certification
Who can be certified according to BRCGS Consumer Products?
All companies should seek certification who manufacture consumer goods sold via retailers who expect their suppliers to be certified to the BRCGS Consumer Products standard. The range of products includes textiles and wood items, chemical products and also construction products, glass, ceramics, toys and electronic products.
Is the BRCGS Consumer Products standard recognised according to GFSI (Global Food Safety Initiative?
The BRCGS Consumer Products standard is not recognised to GFSI.
How can you prepare your organization for the BRCGS Consumer Products certification?
A good first step is to thoroughly understand the requirements. You can buy and download the right BRCGS standard for you in the BRCGS store, and you will also find offers for training in order to start your pathway to the certificate. When you have understood the requirements and implemented them within your organization, you can register for the audit with us.
What risk category applies for products under BRCGS CP?
High risk
Electrical goods, entertainment (AV), electronics, wireless devices, lighting, furniture (inside and outside), seasonal articles (Christmas/Public holidays), health and beauty products (cosmetics), chemicals and dyes, toys, baby and children's products.
Medium
Clothing, shoes, soft home furnishings (textiles), automotive, ironmongery, lawns & gardens, cooking & dining (household goods), office equipment, plants, sports articles, wardrobe 6 organisation.
Low
Home decoration, jewellery, bags & luggage, pets and pet accessories, stationery
Is ISO 9001 certification not sufficient in order to ensure the quality of our products?
International standard ISO 9001, recognised the world over, is a very good instrument in order to ensure quality management and fulfilment of customer requirements in your organization. Standard ISO 9001 is formulated in such a way that it can be applied to all sectors. In contrast, the BRCGS Consumer Products Standard specifically deals with the requirements of product manufacturing. In the case of BRCGS Consumer Products, annual audits therefore take place at all production sites, depending on the risk class of the products in question.
The level of compliance with legal and customer requirements for consumer goods and non-food products is therefore higher with than with ISO 9001 certification alone. The BRCGS standard contains all the requirements of ISO 9001 and also an additional product risk and process risk assessment with elements from the FMEA method (Failure Mode and Effect Analysis), the HACCP method (Hazard Analysis and Critical Control Points) and the HARA concept (Hazard Analysis and Risk Assessment).
TÜV NORD CERT certification: the benefit to you
TÜV NORD CERT is recognised all over the world as a well-established and reliable partner for inspection and certification services. Our experts and auditors have in-depth knowledge and many years of experience in the food sector, and undertake annual training in order to remain ahead of the field. We offer expertise and continuity all from one source.
As our auditors are qualified in several fields, we can also offer efficient and cost-effective combined audits (e.g. with other management systems / food safety systems such as ISO 9001 and HACCP).
Your international sales contact in Germany
Christian Kienzle
International Sales Manager
TÜV NORD CERT GmbH
Food & Agriculture
International Sales Contact by Country
---
---