Forests, Wood Products, Printing & Paper
With "Chain of Custody" (COC) certification according to FSC® you can identify and draw attention to wood, wood products, paper and printed materials whose raw materials originate from responsible forest management.
Ever more consumers are demanding resource-friendly wood products and ethically-acceptable forest management and further processing of wood. The non-state, non-profit Forest Stewardship Council® (FSC®) has formulated criteria for this: the organisation focuses on environmentally-friendly, socially-compatible and economically-feasible exploitation of forests. TÜV NORD CERT certifies wood-processing businesses according to the FSC® guidelines, helping these companies to document their commitment to the environment and to responsible behaviour. At the same time, wood can be clearly identified at all times in all phases of processing and trade.
Recognised mark gives access to new customer groups
Companies such as sawmills, wood dealers, furniture manufacturers, paper manufacturers, publishing houses and printers can have themselves certified. Following successful inspection and certification, they can prove fulfilment of the stipulations of a globally-recognised standard and can use the FSC® mark as a powerful marketing tool – opening up new customer groups whose purchases are based on environmental awareness, and achieving greater acceptance amongst consumers who demand proof of the origins of the purchased product.
The route to the certificate
First contact us! Our FSC® specialists are waiting to speak to you.
We can advise on your specific situation
Preliminary audit (optional) and review of the submitted FSC® documentation
On-site audit, focusing on the control system, confirmation of the goods receipt/deliveries from vendors, separation and segregation of certified and non-certified products, product labelling, output quantities and output products, company processes, documentation, system efficiency
Following a successful audit and an audit report, TÜV NORD CERT issues the certificate for the part of the product chain that has been inspected. The certificate is valid for five years; there are annual monitoring audits.
Association or group certification is also possible, as is a link to certification of the management system in accordance with ISO 9001 and ISO 14001.
Costs for chain of custody certification vary a lot, depending on the real effort on site. On site audit time is calculated based on complexity of processes and size of audited organization. If critical processes are sourced out to contractors, these must be included in audit planning. In addition to the basic chain of custody certification, we can offer you certification against specific FSC standards such as FSC Controlled Wood or FSC Recycled. For such specific circumstances, required auditing activities and associated costs will always have to be calculated in addition to the basic chain of custody certification and are based on individual quotations. With the Multi Site tool, we are able to reduce auditing time by applying sample procedures for larger companies with multiple locations. Especially for small enterprises, the FSC group certification has been designed. By combining administrative tasks and training options in the hand of one independent group certificate manager, and sample audits of only a fraction of the group members by TÜV NORD CERT, costs can be reduced while efficiency can be maximized for the individual group member. In general, all certificate holders are liable to pay regular FSC accreditation administration fees (AAF). These are calculated based on turnover classes. The AAF is determined by FSC International and collected by the certification body in charge.
With its comprehensive know-how, TÜV NORD CERT covers many different areas of certification. If you need certification according to several systems, this means that synergies can give rise to considerable cost savings. With a comprehensive global network of experienced FSC-auditors TÜV NORD CERT guarantees optimum fulfilment of your requirements at your chosen location. TÜV NORD CERT offers world wide FSC® COC certification.
Accredited by Assurance Services International (ASI) - Trademark Licence Code: FSC® A000529
Further Information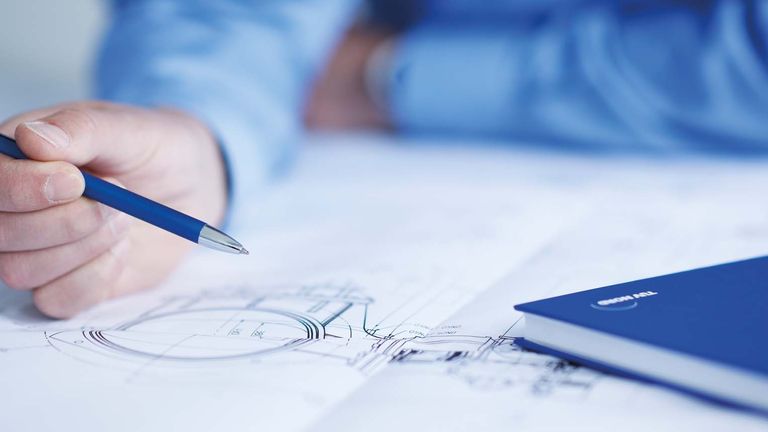 TÜV NORD CERT GmbH invites interested parties to participate in ongoing verification processes of organizations which have applied for FSC® Controlled Wood certification according to FSC®-STD-40 005 V3-0. More Information:
Read more
We are looking forward to receive your enquiry for FSC®