GLOBALG.A.P. - the GFSI recognized label for ecological responsibility and integrity
The GLOBALG.A.P. CoC Standard identifies the status of your product throughout the entire process from farm to retailer. Certification to this standard is a visible sign of responsible production that respects our ecology and the environment. It covers plants, farm animals and aquaculture and is recognised at farm level by the Global Food Safety Initiative (GFSI). The strict requirements for handling and proper separation of certified and non-certified products at all levels of the supply chain give consumers transparency and security, so you have a head start in the competitive market. TÜV NORD CERT offers certification to the GLOBALG.A.P. CoC standard for fruit and vegetables and for aquaculture.
GLOBALG.A.P. is the only aquaculture standard recognized worldwide at the farm level by the Global Food Safety Initiative (GFSI).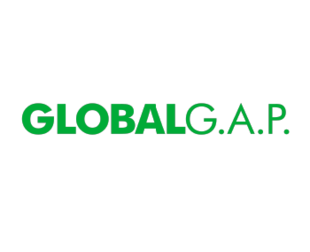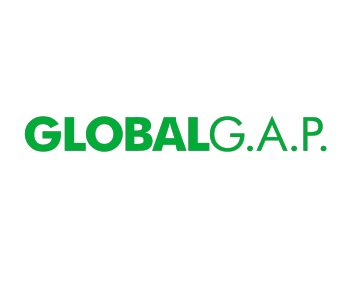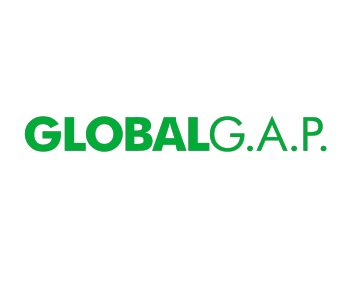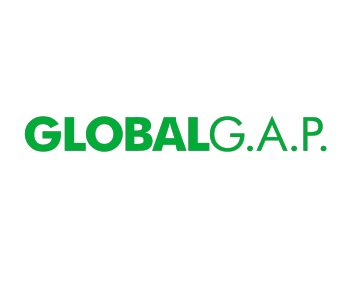 The benefit to you with GLOBALG.A.P.
Greater trust in your products
High value profile for your product and/or your brand
Access to new markets
Advertise your certified products on the www.ggn.org consumer portal
Control of food and product safety means less reputational risk
Cost savings through efficient operational and administrative processes
GLOBALG.A.P.: Certification with TÜV NORD CERT
Before you commission TÜV NORD CERT with your certification, you can perform a self-assessment using the GLOBALG.A.P. Standard Checklists, available publicly on the GLOBALG.A.P. website. You are also very welcome to contact us for more details. When you place your order, you will first be assigned a GGN or CoC number, and your third-party inspection will be carried out by specialists from TÜV NORD CERT. If you pass the certification process, we will issue you with the certificate and register your organisation in the GLOBALG.A.P. database.


How to become a licensee of the GGN Label for GLOBALG.A.P. CoC Version 6.0:
Companies that package products in consumer packaging, i.e. packers, processors and distributors, can apply for the GGN label as follows:
Get certified according to the GLOBALG.A.P. Supply Chain (CoC) standard.
Ensure that the farms you source from have a valid certificate for the Integrated Farm Assurance Standard (IFA) and a GRASP evaluation (GLOBALG.A.P. Risk Assessment on Social Practice) with the result "fully compliant".
Make sure your suppliers hold CoC certification and that you sell to CoC-certified distributors or directly to retailers/consumer-orientated businesses.
Apply for your licence for the GGN Label via the GGN Label portal (www.ggn.org). To do this, you have to establish an account on the GGN website.
Create your profile on the GGN Label portal – instructions on how to do this can also be found on the GGN website.
GLOBALG.A.P. Certification FAQs
Who needs certification according to the GLOBALG.A.P. standard for the supply chain?
All companies that trade with or handle the certified products* before packaging/labelling (packaged and bulk/loose products)
All consumer-oriented companies (B2C) that trade with or handle the certified products* following packaging/labelling (packaged and bulk/loose products), e.g. all traders/dealers
B2C companies that sell labeled loose products (e.g. at a retailer's fresh fish counter or a restaurant that sells certified fish that is marked as such on the menu)
GLOBALG.A.P. Aquaculture vs. ASC: which standard is better for your company?
Companies have to make a choice when it comes to standards for certification of fisheries and aquaculture.
The established certifications for wild-caught fish are the Marine Stewardship Council (MSC) and Friend of the Sea (FOTS), and the ASC and GLOBALG.A.P. for aquaculture. Whilst group certifications are permitted by GLOBALG.A.P. and the summaries of the audits are only published with the express consent of the parties involved, the ASC discloses the full audit results.
How long is the GLOBALG.A.P. certificate valid?
The certificates are issued for individual products and are valid for one year.
What requirements does my organization have to meet for certification according to GLOBALG.A.P.?
The GLOBALG. A.P. standard checklists, downloadable from their website, allow you to assess how far you fulfil the requirements. The concept of CoC certification (Chain of Custody Certification) is based on the principles of
Incoming inspection
Labelling
Traceability system
Quantity balance
Separation and segregation
Labelling
Aquaculture organisations must also be certified to a GFSI-recognised standard. An overview of the GFSI's recognised standards can be found here.
What are the costs for GLOBALG.A.P. certification?
The costs for GLOBALG.A.P. certification consist of the following:
Internal costs for the implementation of the standard
Registration fee (via the certification authority)
Audit costs for certification by TÜV NORD CERT
The cost of the inspections and audits depends on the time they take, the cost of travel and the time needed for preparation and follow-up, and may vary from company to company. Feel free to talk to us about the expenses you will incur or request a free quote.
What is the GGN label and what does it stand for?
The GGN ( GLOBALG.A.P. number) label is the consumer label of GLOBALG.A.P. and attests certified, responsible agriculture. It can be found on both packaged and loose products. The label confirms that the certified products have been produced in compliance with certified, responsible agricultural practices which take food safety, environmental protection, animal welfare, social responsibility and supply chain transparency into account. The GGN label can be used for:
Fruit and vegetables
Farmed seafood and algae
Flowers and plants
More detailed information can be found here on the pages of the standard owner.
TÜV NORD CERT is your partner for testing and certification services. Certifications from us are internationally recognized and our experts and auditors have many years of professional and auditing experience in the food industry. Annual training ensures that their expertise always tracks the latest technical standards, so we can always provide optimum support to our clients. Our experts work alongside you to support the development of your products and give you objective feedback. Please contact us with any questions you may have regarding certification.
Your international sales contact in Germany
Christian Kienzle
International Sales Manager
TÜV NORD CERT GmbH
Food & Agriculture
International Sales Contact by Country
---
---