The IFS Standard for brokers and importers
Brokers and importers are indispensable when it comes to getting foodstuffs and products from the producer to the retail trade. That's why you're expected to be familiar with, to understand and to implement the product requirements for producers. To improve the integration of brokers and importers, the IFS has developed the standard IFS Broker for this target group in order to check these processes as they are being implemented. The basis of the standard is invariably IFS Food, but there are modified requirements concerning product development and purchasing, focusing on supplier selection and evaluation and product packaging and analysis.
IFS Broker tests whether a broker / importer has taken appropriate measures in his processes in order to ensure his suppliers fulfil the appropriate food safety and quality requirements and to monitor their compliance. This guarantees that the products supplied are in accordance with the statutory provisions and contractual specifications. We would be glad to inform you personally about the conditions for certification to this standard.
How to obtain you IFS Broker - Certificate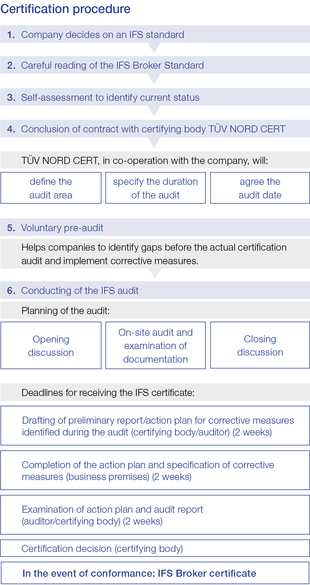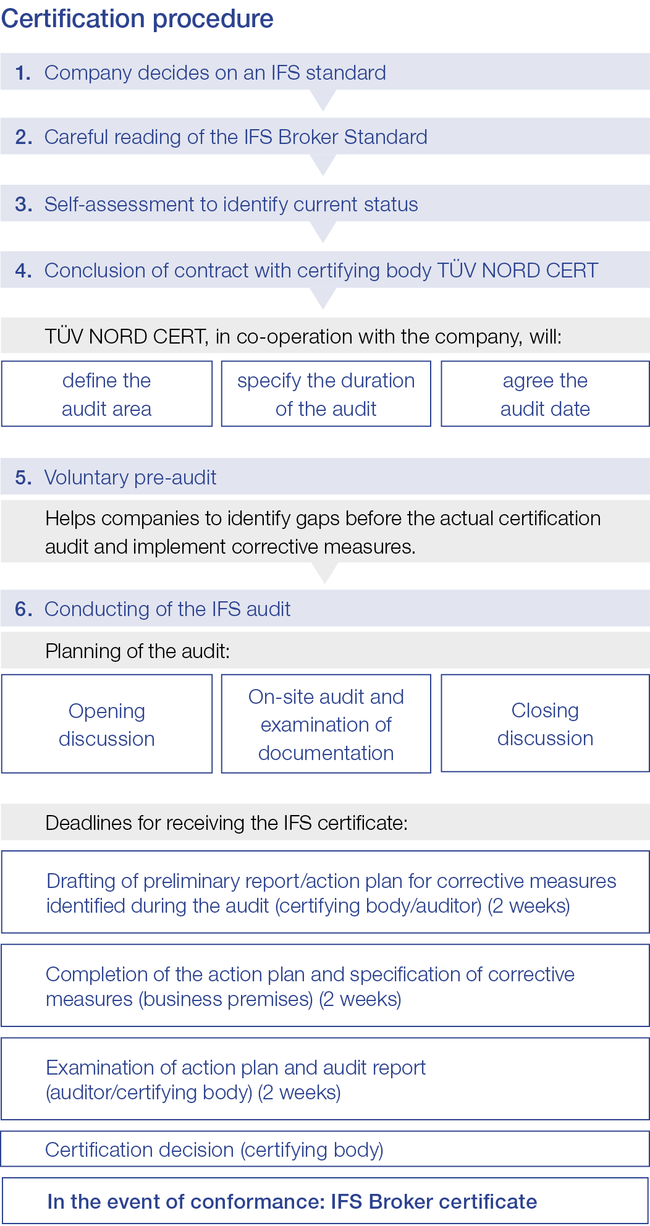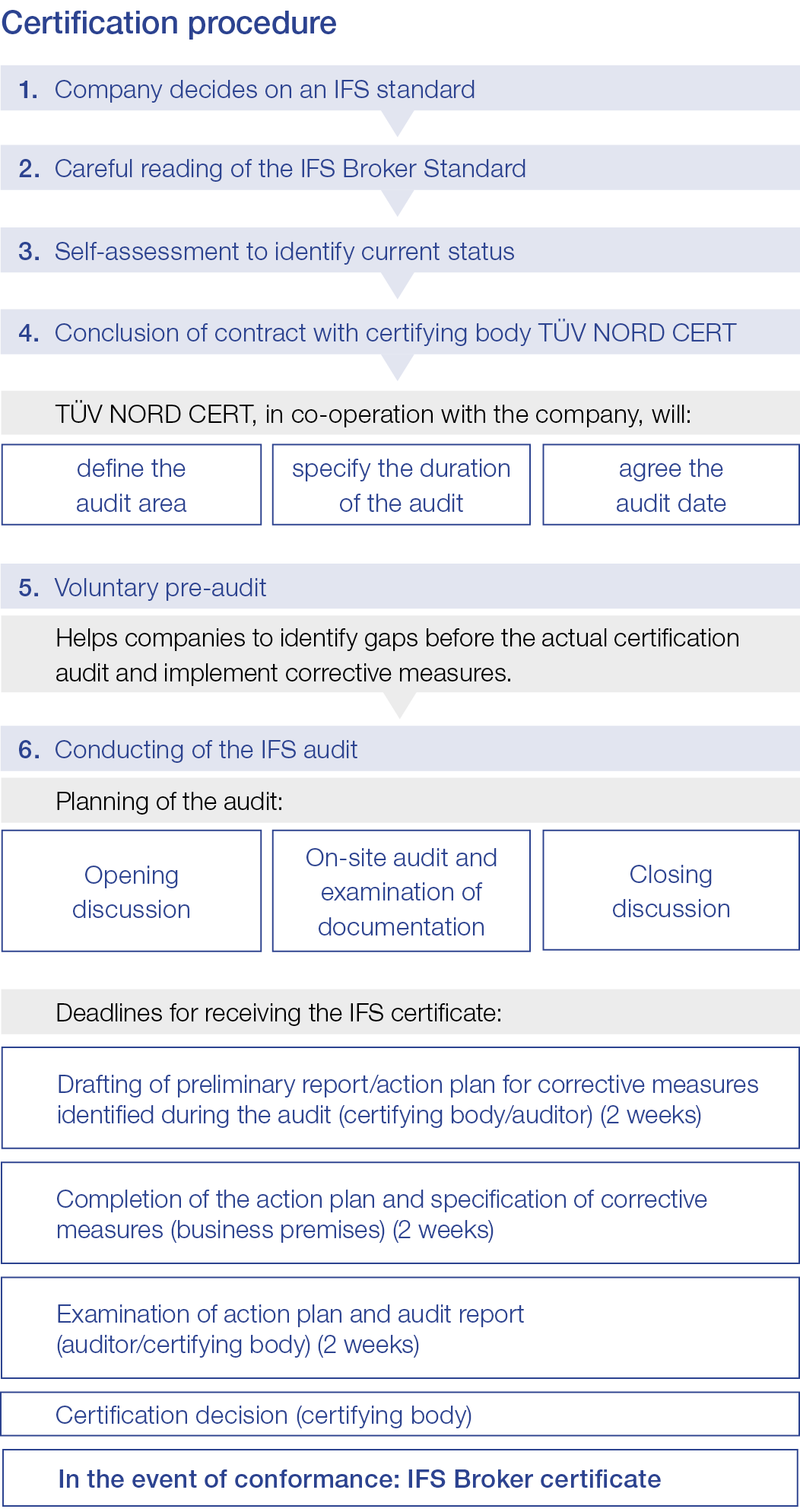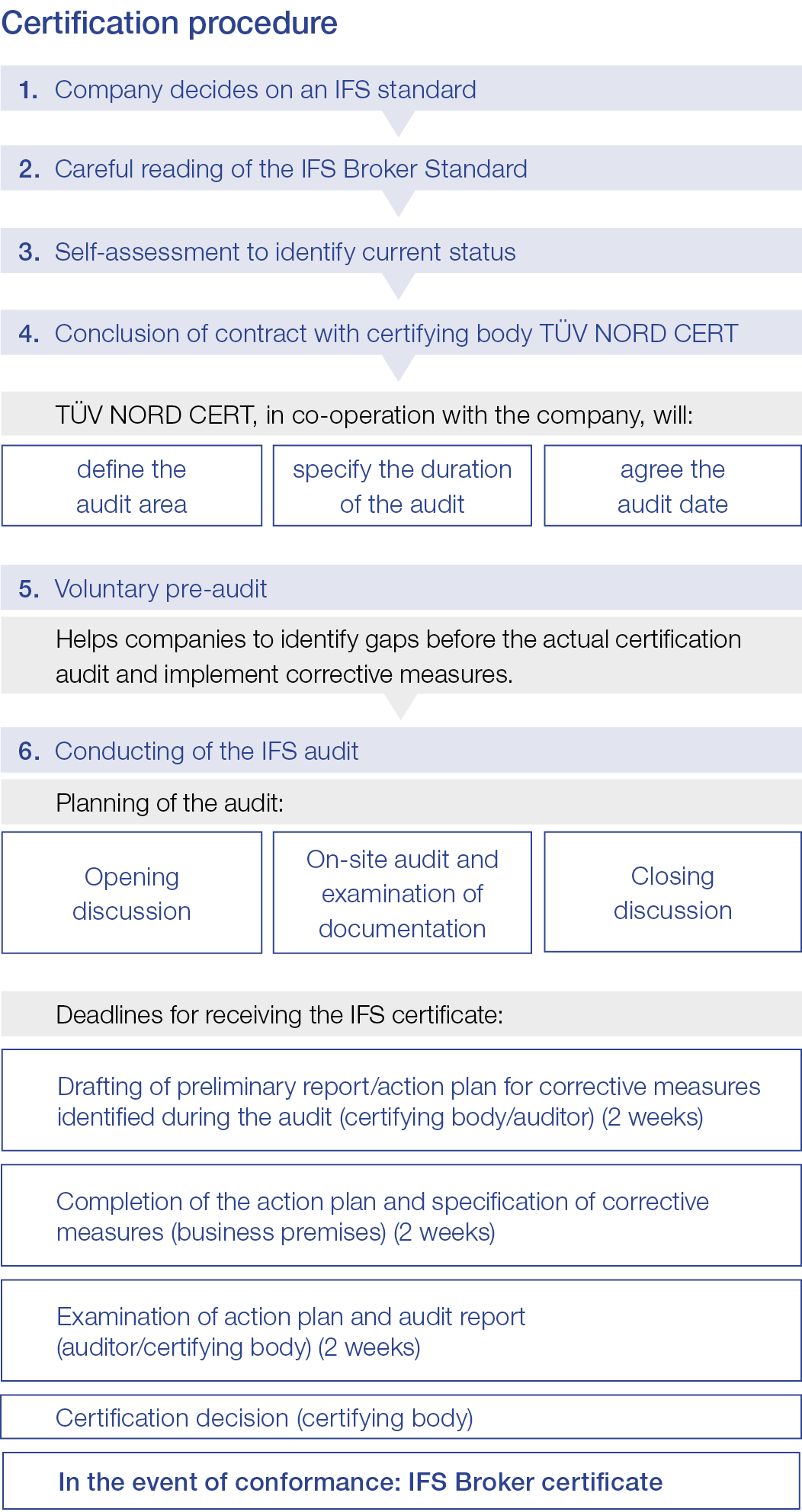 International Sales Contact by Country
---
---
---
---