International Featured Standards - Cash & Carry / Wholesale
Food safety is the most important requirement on the part of customers and consumer protection organisations. In order to ensure safety in the wholesale and cash and carry markets, the cash and carry/wholesale standards were developed within the framework of the International Featured Standards (IFS). The IFS Cash & Carry/Wholesale covers the complete handling of loose and packaged products in cash & carry markets or wholesale companies. In particular, the processing steps of smaller product volumes are taken into account.The requirements of IFS Cash & Carry/Wholesale are the same as for IFS Food, but include additional specifications on how to deal with special requirements in cash & carry markets or wholesale companies.
The standard allows you to:
• Optimise the efficiency of your company
•Optimise your processes and workflows
•Confirm the safety of your food and strengthen consumer confidence
•Improve your image in the public and within your customer group
•Gain access to new markets and customer segments
Please contact us to learn more about our cash and carry certifications.
Your international sales contact in Germany
Christian Kienzle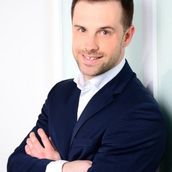 International Sales Manager
TÜV NORD CERT GmbH
Food & Agriculture
International Sales Contact by Country
---
---
---
---