Testing according to the EN 62368-1 standard
As of December 20, 2020, the safety standards EN 60950-1 (Information technology equipment - Safety - Part 1: General requirements) and EN 60065 (Audio, video and similar electronic equipment - Safety requirements) have been finally withdrawn. From this date at the latest, only EN 62368-1 (Equipment for audio/video, information and communication technology - Part 1: Safety requirements) is to be applied for the applicable product groups. Especially in the area of RED (Radio Equipment Directive), EN 62368-1 is applied as a safety standard, and here also at low voltages, specifically without the voltage limits known from the Low Voltage Directive (LVD) having to be applied. This makes it clear that manufacturers and suppliers of information and communication technology must take action. If the declaration of conformity refers to EN 60950-1 or EN 60065, it must be reissued. However, a mere exchange of the standards is not sufficient at this point and could have fatal consequences. If EN 62368-1 is used for conformity assessment, your product must also meet the corresponding requirements. It is essential to perform a check in this regard.
Safety assessment and energy classes according to EN 62368-1
A detailed safety assessment of your equipment is necessary because EN 62368-1 does not simply combine the requirements of the previous standards, but follows a different safety philosophy. What is new is that energy sources are classified, protective devices against such energy sources are specified and instructions on the applications and requirements of these protective devices are provided.
Energy sources according to EN 62368-1:
Electrical energy
Thermal energy
Chemical energy
Kinetic energy
Radiant energy
The requirements for the protective device depend on the classification of the energy source. With regard to electrical energy, e.g. high-voltage tests, insulation resistances, leakage currents and clearance and creepage distances are determined.
Constructional requirements for the enclosure design, e.g. strength and fire protection, are also tested.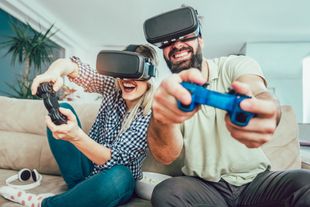 Protective equipment according to EN 62368-1
The EN 62368-1 standard now defines different persons who come into contact with the device and, according to the classification, there are different requirements for the protective equipment according to layperson, instructed person and specialist. For example, it is assumed that a skilled person is better able to recognize dangerous energy sources due to his knowledge and will therefore take suitable measures for protection. Basically, the greater the danger posed by an energy source and the less experience the user has, the higher the requirements for the protective equipment.
TÜV NORD tests according to the latest standards
TÜV NORD offers you tests to determine whether your products comply with the new standard. For customers who have already tested their products according to the previous standards (EN 60950-1 and EN 60065), we offer delta analyses. In order to be able to offer you the highest level of safety and quality of testing, we hold DAkkS accreditations for various standards listed under the aforementioned directives. Take advantage of the comprehensive expertise of our test engineers and make your product safe and EU compliant. With a test report from our accredited test laboratory, you will demonstrate to your customers, the market surveillance authorities and the public that you ensure the safety of your products.
Frequently asked questions about EN 62368-1
Who is the target group for EN 62368-1?
The target group of the testing is manufacturers and importers of electrical measuring, test, control and laboratory equipment as well as their accessories. The standard is therefore not only applicable to classical laboratory equipment, but also to equipment used in industrial production process technology. Manufacturers and importers can prove the electrical safety of their product with a DAkkS-accredited test report from TÜV NORD and secure access to the European market with the legally required proof.
Which products fall within the scope of EN 62368-1?
Products that fall within the scope of EN 62368-1 include:
Products according to RED Directive without consideration of the above-mentioned voltage limit
Telecommunication products: Network infrastructure, wireless telephones, mobile telephones and similar communication devices
Computer and network products: Servers, PCs, routers, notebooks, tablets and their chargers
Consumer electronics: Digital cameras and portable music players
Displays and display units: Monitors, televisions and beamers
Miscellaneous audio/video equipment, information and communication technology