Electromagnetic compatibility in railway applications - EN 50121-3-2
In modern railways, a multitude of electrical and electronic components come together - traction drives, air-conditioning systems, information technology as components and parts of the train, but also so-called passenger-carried devices, such as laptops or mobile phones of passengers. To ensure smooth functioning, electromagnetic compatibility (EMC) must be ensured when the various components interact. This is also required by the legislator in the EN 50121-3-2 standard for railway applications. TÜV NORD offers the corresponding tests and thus enables secure market access.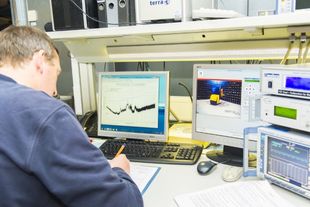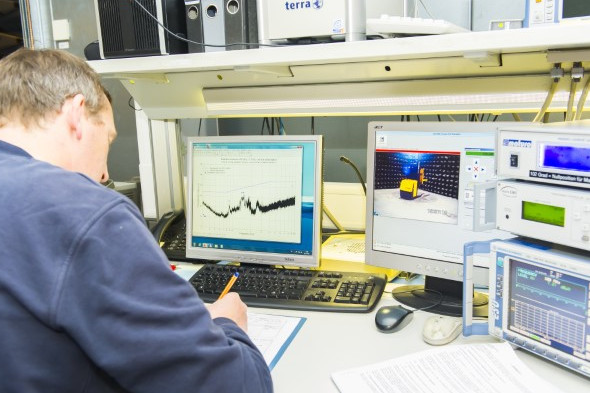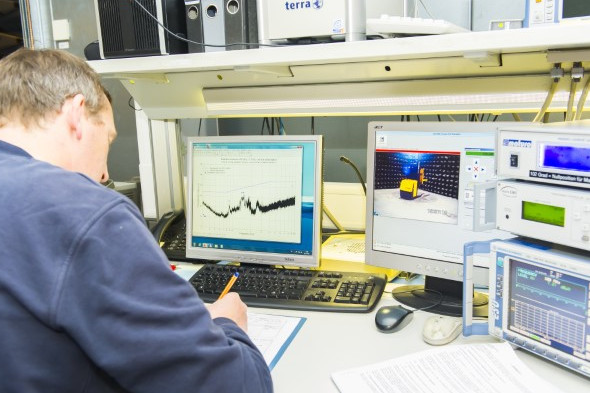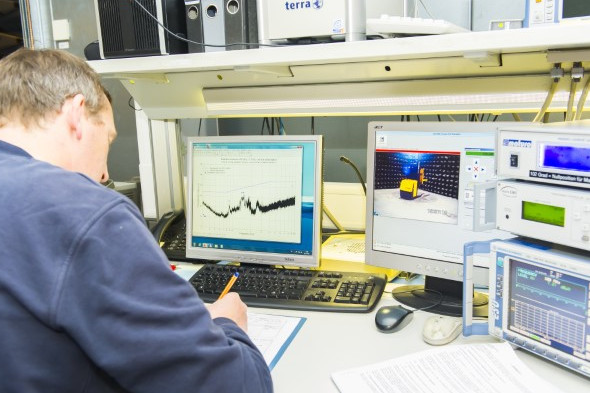 Contents of the EMC test for railway applications
The electromagnetically relevant components are tested for emitted interference according to EN 55011 (conducted and field-guided interference emission) as well as for immunity to interference according to EN 61000-4-6 (conducted high-frequency interference), EN 61000-4-4 (fast transients/bursts), EN 61000-4-5 (surge voltages), EN 61000-4-3 (electromagnetic high-frequency field) as well as EN 61000-4-2 (electrostatic discharge).
Testing as per EN 55011 as well as EN 61000-4-6
Manufacturers and importers of electrical and electronic subassemblies, devices and equipment for railway technology document the high quality standard of their products through independent testing by TÜV NORD and fulfil their obligation to exclude malfunctions, unsafe conditions and damage to devices and systems through electromagnetic interference as far as possible. The electromagnetic compatibility of new products is verified by an independent, accredited testing institution. The confirmed electromagnetic compatibility is thus a quality feature and an entry ticket to the market. Only after successful testing of the interference emission according to the EN 55011 standard and the interference immunity according to EN 61000-4-6 are electrical and electronic parts allowed to be installed in railways. Our modern EMC laboratory is accredited by the German Accreditation Body (DAkkS) and recognized as a testing centre by the Federal Railway Authority (EBA).