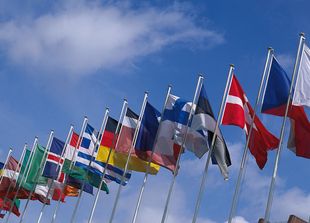 More environmental protection – lower costs
Italy places particular demands on operators of photovoltaic systems: they can only benefit from a higher infeed tariff if detailed proof of origin is presented for the system components. For producers and suppliers of photovoltaic components this means that they have to be certified according to the "Richtlinie Regole applicative per il riconoscimento delle tariffe incentivanti previste dal Quarto Conto Energia der Gestore Servizi Energetici (GSE)" if they wish to remain competitive.
Further rules that now apply
The GSE Guideline now requires more detailed evidence regarding the individual manufacturing steps in the European Union and also identification marking which allows traceability to the respective production location (proof of origin, made in EU). This must be confirmed by a recognised independent body such as TÜV NORD CERT within the framework of a factory inspection. Without the corresponding certificate, it is now virtually impossible for manufacturers to sell photovoltaic system components in Italy. In addition, since July 2012 manufacturers have to provide evidence regarding recycling and quality and environmental management certification - as well as certification of occupational health and safety systems (Standards ISO 9001, OHSAS 18001 and ISO 14000). These certification services can also be provided by TÜV NORD CERT.