The European CE marking is being replaced in Great Britain by the UKCA marking
The UKCA (UK Conformity Assessed) marking is to be used as a replacement for the CE marking on goods placed on the market in Great Britain. The UKCA marking makes it clear that a product brought to market in Great Britain fulfils the conformity requirements of this market. The conformity assessment process and the underlying technical rules (EN standards) that must be applied to demonstrate conformity are mostly the same as those used for the CE marking.
The new UKCA marking has been in force in Great Britain since 01 January 2021. During a four-year transition period to 31 December 2024, the CE marking will continue to be recognised in Great Britain for certain products (Note: This is an innovation from 14/11/2022, so companies have two more years and are allowed to use the UKCA label in Great Britain). After the transition period, starting from 01 January 2025, for particular product groups, only those that bear the UKCA marking will be accepted. Products can carry both the CE and UKCA markings if they fulfil both the EU and UK regulations in full.
Update UKCA dated June 20, 2022 by the UK government
Four easements being introduced across much of the product safety legislation to facilitate UKCA marking
Reduce re-testing costs for UKCA certification
We will reduce re-testing costs for UKCA certification, by allowing conformity assessment activities for CE marking completed by the 31 December 2024 to be used by manufacturers as the basis for applying a UKCA marking. This will reduce the immediate costs faced by manufacturers and will be valid until the expiry of their certificate or for 5 years (31 December 2027), whichever is sooner. This will reduce duplication and costs for businesses and by extension, consumers.
There is no need to re-test existing imported stock
We will make clear there is no need to re-test existing imported stock, as these products will be considered already placed on the market in Great Britain (GB). This will prevent the costly, and unnecessary re-labelling of existing stock for businesses. i.e. completed CE-marked pressure equipment components, imported under contract into the UK by 31.12.2024, do not need to be re-tested/re-certified or UKCA marked. However, the products should still be checked to ensure they meet the requirements of EU law before they are further supplied and a record should be kept of documentation which demonstrates the product was imported into GB under contract before the 31 December 2024.
Spare parts that repair, replace or maintain goods already on the GB market
We will make clear that spare parts that repair, replace or maintain goods already on the GB market can meet the same requirements that were in place at the time the original product or system was placed on the GB market. This will allow products and goods requiring spare parts to continue to be maintained. i.e. Pressure Equipment manufacturers can continue from 1 January 2025 to purchase 'CE' marked spare parts for 'CE' marked equipment placed on the GB market before 11pm on 31 December 2024. However, if the product or system has been subjected to important changes, overhauling its original performance, purpose, or type, it would be considered 'new' and must comply with GB regulatory requirements, including being UKCA marked from 11pm on 31 December 2024.
Allow businesses to affix the UKCA marking, on an accompanying document or label
We will continue to allow businesses to affix the UKCA marking, and to include importer information for products from EEA countries (and in some cases Switzerland), on an accompanying document or label until 31 December 2025. This will allow business to adjust their product design to accommodate marking changes at a convenient and cost-effective time. i.e. pressure equipment or assemblies do not need to have the UKCA mark physically affixed when being placed on the GB market until after 11p.m. on 31.12.2025. Until then the UKCA marking can be in an accompanying document or label. Similarly, importer information does not need to be affixed on pressure equipment or assemblies imported from the EEA until after 11 p.m. on 31.12.2025, and can instead be on the packaging or in an accompanying document until that date. From 1.1.26 this information needs to be on the good unless the specific product regulation permits otherwise (e.g., due to the size or nature of the good).
These changes do not apply to medical devices, construction products, transportable pressure equipment, cableways, unmanned aircraft systems, rail products and marine equipment. Departments responsible for these sectors are making sector specific arrangements.
Please note that UKCA as used refers to all UK product safety legislation not just the sectors that require the UKCA mark.
Do you have questions about UKCA marking?
Recognition of the UKCA marking
TÜV NORD supports manufacturers or their authorised representatives throughout the recognition and conformity assessment process for the UKCA marking. Either directly or through partnership agreements, TÜV NORD helps with the implementation of the UKCA label from the very beginning. With our partners at our side, we offer tailor-made market access solutions for a wide range of product groups. Manufacturers and distributors are responsible for their products conformity with the relevant rules in Great Britain and for the creation the conformity assessment documents. With more than 150 years of market experience, we offer practical support and advice to help you develop a frictionless conformity assessment strategy.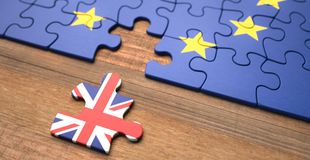 Requirements of the UKCA marking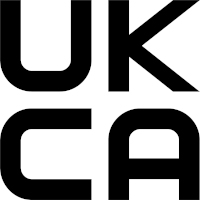 TÜV NORD, an international company with subsidiaries across the globe, is perfectly suited to supporting companies with CE and now UKCA conformity assessments. TÜV NORD is officially recognised in Great Britain as a UK Approved Body in the field of pressure equipment, construction products and machinery safety. We intend to continue to expand the scope of our recognition here in accordance with the needs of manufacturers and distributors. On the basis of cooperation with a UK Approved Body, TÜV NORD is also able to offer a simple solution to achieve recognition for products in the field of explosion protection (ATEX). With our international network of conformity assessors, we will be able to offer manufacturers an all-included solution, providing long-term support and assistance. (As of: 10/10/2022)
Legal requirements in the product areas with UKCA conformity assessment and UKCA marking
TÜV NORD also offers expertise in product certifications, inspection and testing services for various product fields. These include, for example, services in the fields of explosion protection, pressure devices, electromagnetic compatibility, machine safety, outdoor noise and others.
EU legislation still applies in Great Britain until 31 December 2024, after which certain product groups are only subject to GB law. Below is a selection of the products for which TÜV NORD can offer manufacturers either direct or indirect solutions. These changes do NOT apply to all products. Please refer to the sector-specific guidance for more information in the UK.
EU-legislation
Legislation in Great Britain
Toy Safety - Directive 2009/48/EC
Toys (Safety) Regulations 2011
Simple Pressure Vessels - Directive 2014/29/EU
Simple Pressure Vessels (Safety) Regulations 2016

Electromagnetic Compatibility - Directive 2014/30/EU

Electromagnetic Compatibility Regulations 2016

Low Voltage Directive 2014/35
Electrical Equipment (Safety) Regulations 2016
Lifts - Directive 2014/33/EU
Lifts Regulations 2016

ATEX - Directive 2014/34/EU

Equipment and Protective Systems Intended for
use in Potentially Explosive Atmospheres Regulations 2016
Radio equipment - Directive 2014/53/EU
Radio Equipment Regulations 2017
Pressure equipment - Directive 2014/68/EU
Pressure Equipment (Safety) Regulations 2016
Machinery Directive 2006/42/EC
Supply of Machinery (Safety) Regulations 2008
Outdoor Noise Directive 2000/14/EC

Noise Emission in the Environment by Equipment
for use Outdoors Regulations 2001
Regulation (EU) No 305/2011
Construction Products (EU Exit) Regulations 2020 in Great Britain
Construction Products Regulations in Northern Ireland
Do you have questions about the above legislation?
Answers to the most important questions
In which countries do I need the UKCA marking?
The UKCA marking only applies in Great Britain (England, Scotland and Wales)
What are the rules in Northern Ireland?
As a member of the United Kingdom, Northern Ireland has special status. The new UKCA rules are not applied in Northern Ireland and the UKCA marking alone will not be accepted. Products there must correspond to harmonised EU standards and be labelled with either the CE or the UK(NI) marking.
What needs to be considered when affixing the marking?
the marking may only be affixed to the product by the manufacturer or its authorised representative if this is permitted by law
the manufacturer or its authorised representative is responsible for the conformity of the product with the applicable legal requirements.
declaration of conformity of the product with the applicable UK legislation
the meaning and form of the UKCA marking must not lead to misunderstandings by third parties
the visibility, legibility and meaning of the label must be ensured

When does the UKCA marking need to be used?
The new UKCA marking only needs to be used before 01 January 2025 if all of the following apply.
The product:
is destined for the British market
is covered by legislation requiring the UKCA marking
requires mandatory third-party conformity assessment
conformity assessment has been carried out by a UK conformity assessment body
How can I prepare for the UKCA label?
If a product needs to be converted or adapted to UKCA requirements, TÜV NORD and its partners can help, in some cases offering the services of a UKCA label body. Just get in touch by email at ukca@tuev-nord.de

What are the rules for products from the UK?
Conformity Assessment Bodies lost their status as notified bodies on the GB's exit from the EU on 01 January 2021 and are no longer allowed to carry out EU conformity assessments. Consequently, their conformity certificates were rendered invalid from 01 January 2021. Manufacturers and distributors may no longer declare conformity on the basis of such certificates. There remains the option of being certified by a notified body headquartered within the EU. TÜV NORD is such a body and is happy to assist. Just get in touch by email at ukca@tuev-nord.de
Can a UKCA and CE declaration of conformity be created in a single document?
No, the two declarations of conformity cannot use the same document. Two separate documents have to be drawn up. These must be retained for 10 years from the date the product is brought to market
Can both the CE marking and the UKCA marking be applied to a product?
Yes, both labels can be applied to a product if the product complies with both sets of requirements.
What needs to be considered when creating a UK declaration of conformity?
Basically, the contents of a UK declaration of conformity are largely the same as those of an EU declaration of conformity. Depending on the applicable legislation these may vary, but should contain the following:
Name and business address of the manufacturer or authorised representative,
serial number, model or type identification of the product
if applicable: Details of the UK Approved Body that carried out the conformity assessment procedure
Statement of responsibility for the product
The relevant legislation with which the product complies
List of standards in the United Kingdom
Name, signature, date (that declaration is made)
We are looking forward to your inquiry
Do you have any questions or comments? Contact us!