Supplier audits: More transparency and security when purchasing
International networking is steadily increasing in trade and food production. More and more suppliers provide pre-products or raw materials or provide additional services to manufacturers. Due to the growing division of labour and numerous supply chain actors, a realistic assessment of suppliers' quality and process capability as well as an evaluation of the potential risks and opportunities becomes more and more complex.
Controlled input ensures high quality output
TÜV NORD CERT supplier audits are a valuable tool for companies that want to create transparency across the entire supply chain and create a sustainable, reliable selection of suppliers. Supplier audits provide an assessment on the capabilities, strengths and weaknesses of a supplier. Reported discrepancies, best practices and non-conformities can be used to identify areas for improvement and to clarify and resolve problems in cooperation with the supplier.
Scope: Food safety
Production of consumer goods
Ethics Audits (SA8000, Sedex SMETA, BSCI)
The implementation of supplier audits using employees from a company's own quality department is often not possible or too expensive due to resource reasons. Occasionally, audits have to be carried out worldwide with international suppliers.
TÜV NORD - Your audit specialist
As an internationally recognised provider of certification audits, TÜV NORD CERT carries out audits at the highest level and can access a worldwide network of qualified and registered auditors for all areas of the food industry and beyond. With our auditors, we can carry out supplier audits across all industries.
Ideal tool for supplier assessment and supply chain management
Protection of brand image from damage by third parties
Cost reduction by reducing the number of recall campaigns
High transparency across the entire supply chain
Continuous improvement of supplier quality
Conservation of your own resources by outsourcing supplier audits
Compliance with company specifications for private label products
Coverage of all industries ✓Worldwide network of auditors with local auditors in their native language
Platform solutions are possible Platform solution for your supplier audits - Our project management for you
As an option, we offer a platform solution for the management of your supplier audits organised via Microsoft Sharepoint. There we can upload your checklists, audit results, audit planning and other agreed information. We are also happy to use your existing platforms. Please contact us. We provide a tailor-made concept for your supplier audits and, if desired, your own project management contact person.
Your international sales contact in Germany
Christian Kienzle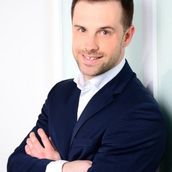 International Sales Manager
TÜV NORD CERT GmbH
Food & Agriculture
International Sales Contact by Country
---
---
---
---