Do you have any questions or comments? Contact us!
For high-quality products and integrated service management in the automotive industry
Many processes are necessary in order to manufacture a motor vehicle. They include design, development, provision of suitable operating resources, manufacture of components and assemblies, final assembly of the vehicle itself, design and logistics.
In order to ensure the best-possible quality whilst fulfilling all the different requirements involved, the German Association of the Automotive Industry (VDA) has developed the VDA 6.X Standards. They are intended to promote the manufacture of high-quality products and also ensure holic service management within the automotive supply chain.
By meeting its requirements, the automotive industry expects proof of the effectiveness of the quality management system. By focusing on these requirements, you as a supplier will enjoy a higher level of acceptance and your own business and production processes will become more effective.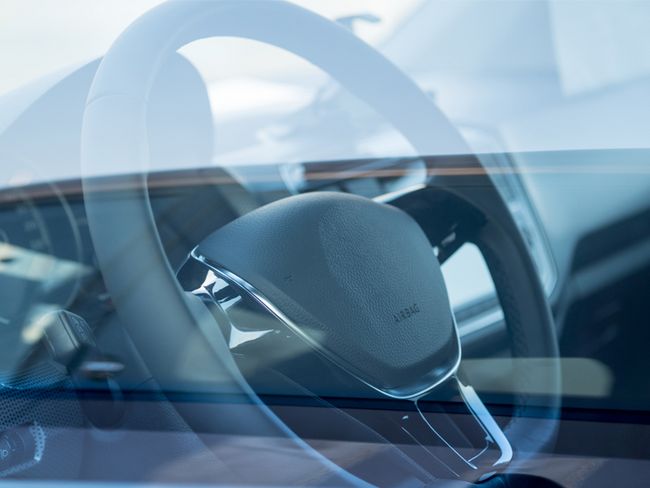 VDA Standards: Target groups and benefits
VDA 6.1 is aimed at suppliers of automobile components. Under certain circumstances, the standard also represents a possible certification alternative to IATF 16949. For many companies, certification according to VDA 6.1 is an essential prerequisite in order to be accepted as an automotive industry supplier. For example, Volkswagen Group accepts the QM system standard as an alternative to IATF 16949.
Focus on VDA requirements means greater acceptance by automobile manufacturers
Enhanced efficiency of business and production processes inside the certified organisation
Higher level of customer satisfaction, as specific customer requirements from the automotive sector are taken into account
VDA 6.2 for service providers
In contrast to VDA 6.1 and IATF 16949, VDA 6.2 specifies special quality management requirements for organisations which have an impact on the product lifecycle through provision of services. This means that certification to VDA 6.2 is suitable for the following service companies in the automotive industry:
Organisations which market vehicles and services in the automotive industry
Internal and external service providers who have to offer high-quality services to automotive customers and end consumers within the competitive environment
Automotive traders, development and project management consultancies, logistics companies, vehicle repairers and restorers
Ensures conformity of the certified company with the particular requirements of the automotive industry
Therefore increased competitiveness
Inputs for improvement of corporate strategy and customer focus
Sustainable assessment of the continuous improvement process
VDA 6.4 for production equipment manufacturers
This standard forms the basis of assessment for quality management systems in the area of production equipment for the automotive industry. Certification according to VDA 6.4 is recommended for all manufacturers of plant, machinery, tools and test equipment which are used in vehicle manufacture – either in the form of customised plant or massproduced machinery and its components.
Specific requirements for plant and machinery manufacturers for the automotive industry are taken into account.
Use of process analyses for processes of a production equipment manufacturer during the audit (Turtle Model).
Special focus on assessment of process efficiency.
VDA as independant certification
Subsequent to the definition of ISO 9001:2015, the VDA 6.x Standard has also been revised. The new VDA Series 6 describes the basic certification procedure which has applied since January 2017.
It is important that VDA 6.x certificates no longer represent additions to ISO 9001 certification, as it was previously the case. They are now issued as independent certificates.
Certification with TÜV NORD
As a recognised and reliable partner organisation for certification services we can offer you qualified, independent VDA-6.x auditors with relevant experience in the automotive field. Our certification activities and certificates are respected all over the world over and TÜV NORD is recognised to be globally at the forefront when it comes to "quality management in the automotive industry". We will also be happy to support you in the development of your own specific quality management system.
Some of the most significant changes in the current VDA 6.x series relate to simplification of the assessment system and optimised consistency through the use of harmonised terms and definitions. There is now also greater emphasis on risk management, and requirements regarding technologies to be used are more stringent.



We look forward to hearing from you