Do you have any questions or comments? Contact us!
We will be very happy to answer your questions
Hanover
Reliable electrical power supply particularly of safety systems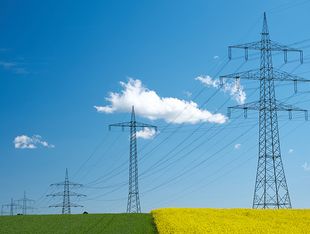 A dependable supply of electrical power is needed to operate the safety systems' active components and the operational systems; besides ensuring the functionality of the related monitoring, control and protection equipment as credited in the safety analyses.
In all life cycle stages of a nuclear facility ranging from planning through installation and operation right up to decommissioning, TÜV NORD Nuclear provides support in designing, establishing and ensuring the functionality of the electrical power supply system. The spectrum of TÜV NORD Nuclear services includes the assessment of the electrical power supply system, supervisory inspections, reviews of design documents, as well as tests on site.
Assessment of concepts and evaluations of the design of the electric power supply system as well as the earthing and lightning protection system on the basis of component and material specifications
Computer-aided short-circuit and load-flow calculations; evaluation of selective fault elimination (graded protection plan)
Design reviews of the suitability of the components intended for the electric power supply system and earthing / lightning protection systems; reviews of the submitted quality assurance test schedules
Participation in construction and acceptance inspections
Participation in recurrent in-service inspections (ISI)
Assessment of modifications and maintenance measures
Monitoring of plant operation and evaluation of events and incidents that must be reported
Assessment of the licensee's regulations (operational and emergency procedures)
Assessment of ageing management
Based on our long-standing experience as consultant organization, TÜV NORD Nuclear provides also consultancy and support in preparing the relevant documents for the above topics.
Electrical power supply system
Next to conventional aspects the design and operation of electrical equipment is subject to specific nuclear requirements. The electrical power supply system essentially comprises these items:
Mains connection system including primary, reserve and standby connections
Emergency power supply system with diesel generators
Power distribution including switchgear, protective mechanisms and cable systems
Uninterruptible power supply system with rectifiers, inverters and batteries
Also indispensable for reliable power supply are effective earthing and lightning protection systems which appropriately limit the effects of atmospheric and switching excess voltages as well as consequential electromagnetic effects (as defined by electromagnetic compatibility standards) on the equipment.