Do you have any questions or comments? Contact us!
We will be very happy to answer your questions
Hanover
Ensuring the safe function of mechanical components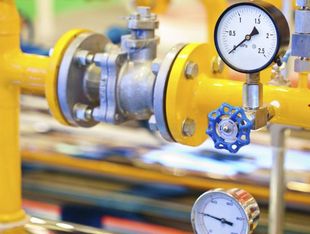 Depending on their safety significance, specific safety, and availability numerous requirements apply to the design, manufacture and installation of nuclear mechanical components such as pumps, valves, vessels, piping, and also ventilation components.
TÜV NORD Nuclear has many years of experience in this area. Focus is on due consideration of the respective operational and accident loads and conditions in all stages of the component life cycle. In this area, TÜV NORD Nuclear is involved in the design, manufacturing and operation supervision processes.
Design review of mechanical components
Documents such as drawings, calculations, materials lists, and inspection/quality plans are submitted for the design review. TÜV NORD Nuclear carries out a holistic inspection of the component manufacture documents under due consideration of the applicable loads and verifies the suitability of the design and the manufacturing process for the specific operational and accident conditions. Areas of specific concern are the
Constructional Features
Welding processes and materials
Component materials
Manufacture processes and related inspections,
Testability of the components during manufacture and later operation.
Planning and assessment of in-service inspections (ISI)
TÜV NORD Nuclear experts assess the concept and scope of the ISI to be carried out, e.g. non-destructive tests, under due consideration of components' safety significance and their suitability for the respective purpose. The experts review the ISI procedures, supervise the ISI and evaluate the ISI results.
TÜV NORD Nuclear experts assess damages, identify the causes and elaborate solution options to prevent re-occurrences.
Construction and assembly
TÜV NORD Nuclear verifies the proper manufacture of the components at the manufacturer's shop and the correct installation on site in line with the specific requirements. TÜV NORD Nuclear welding engineers assess the suitability of welding processes and accompany these processes with spot check inspections during manufacture.
Compilation and assessment of the actual component loads
Assessing the consequences of normal and extraordinary component loads with regard to the service life and the ageing management of the components belong to the routine activities of the TÜV NORD Nuclear experts.
In addition to the technical design of the components (based on the loads to be considered) and their manufacture, the approach and the quality policy of the manufacturer are also decisive for the supplied quality. The respective TÜV NORD Nuclear activities aim at the manufacturer's ability (human resources, equipment and quality management) to supply the desired components in the required quality.