Do you have any questions or comments? Contact us!
We will be very happy to answer your questions
Hanover
Safe operation of nuclear facilities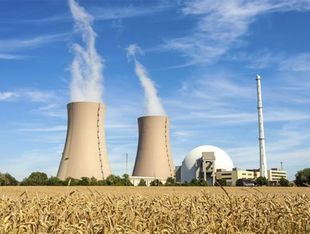 TÜV NORD Nuclear provides all services required from the safety perspective in the operation stage. The scope of these services is adapted to the processes and issues relevant for this stage of the life cycle and is detailed below.
From the regulatory perspective, the prerequisite for operating a nuclear facility is a respective license – the license to operate – being granted. Such license requires submission and safety assessment of a Safety Case which defines the procedural and operational framework to be followed in the operation stage. The Safety Case for a license to operate has at least two objectives:
To demonstrate that the activities carried out in all preceding stages – planning, construction & erection, commissioning – have been concluded as required and
To make credible that the planned operation of the facility complies with the applicable safety requirements.
Safety Case and Supporting Documents for License to Operate
The Safety Case for a license to operate comprises the necessary information on e.g. the
Technical Specifications including inter alia the planned operation regime and the instructions for normal operation,
Organizational measures
Procedures for plant modifications and maintenance concept and listing of the in-service inspections (ISI) instructions, frame specification for the core design.
Safety assessment of the Safety Case for a license to operate is a pre-license activity.
Again, TÜV NORD Nuclear offers all services in operation supervision, either as consultant to the regulator or as service provider to the licensee. The scope of these activities is adapted to the processes and issues significant for operation.
Conduct of operation
Updates and modifications of the operation instructions
Plant maintenance and repair & in-Service inspections (ISI)
Plant and design modifications
Evaluation of incidents and accidents including Human Factor Analysis
Supervision of plant outages
Reviews and inspection during operation are typically post-license activities.