Highly individualized buses and non-automated production lead to challenges, especially with new technologies such as hydrogen-, or electric-powered buses, which require the highest level of accuracy.
TÜV NORD Mobilität has developed a web-based, data-driven solution that is used by its highly qualified bus experts to check and report vehicle quality during the production process or before delivery as a final check.
Sales of electric buses worldwide
The bus industry is booming and becoming increasingly international - both buyers and manufacturers must be able to rely on their respective contractual partners:
On the customer side, there is a need to stay informed about bus quality - i.e. compliance with the specification, possible quality defects or functional failures - during production and before final acceptance.
On the manufacturer's side, it is important to ensure and make visible that his/its own work complies with the required specification and is free of defects.
Accordingly, both sides benefit from a neutral authority that is present at the various production steps upon need.
Our TÜV NORD bus inspection team can do that:
Auditing of the pre-runner vehicle (first bus from the series)
Quality assurance during the entire manufacturing process
Pre-delivery inspection (PDI) – final inspection
Your advantages when entrusting TÜV NORD Mobilität with bus inspection:
You receive transparent information about vehicle condition at every production step
The vehicle corresponds to the specifications ordered and the quality you expect
You save recall costs and avoid damage to your reputation
You reduce your expenses by saving audit work
Your new bus lines can start on time
You invest in the trustworthiness of your fleet and safety of your passengers
In case of a warranty claim, you are reliable documentation available
These are the services of TÜV NORD Mobilität for you in bus testing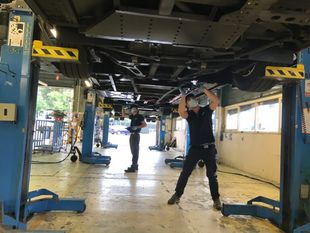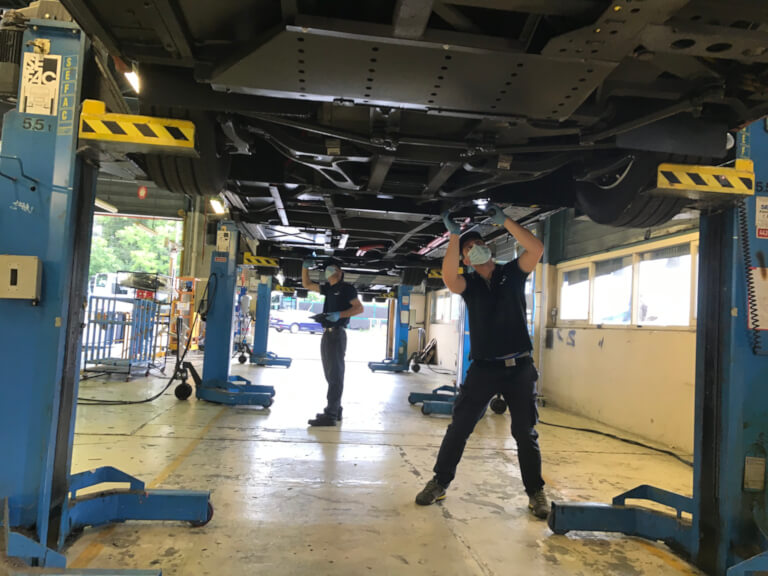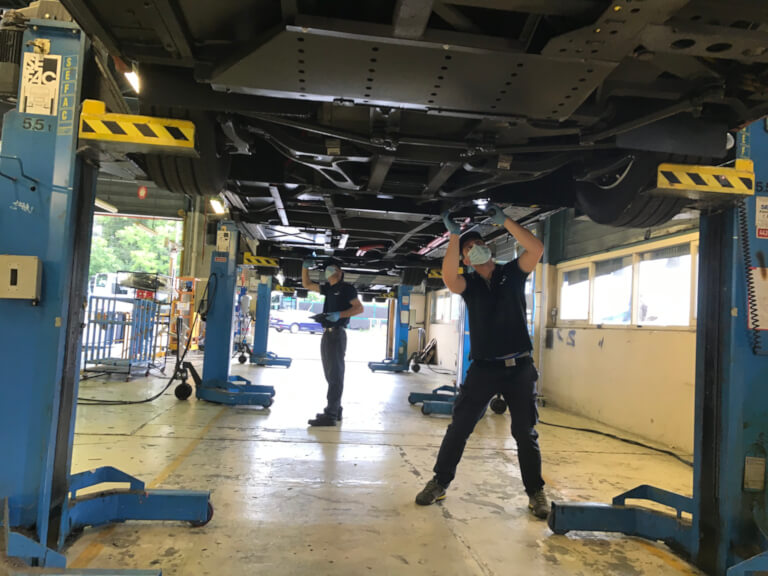 Pre-delivery inspection (final quality check

)

Quality assurance during whole manufacturing process

Pre-runner inspection (1st bus of the batch)

End of warranty check

Buy back inspection

Vehicle functions control

Compliance with the specification

Departure check

Compliance with norms and regulations

Quality analysis of previous deliveries

Suggestions for product improvements

Sub-system control (infotainment, ticket machine, monitoring system)

CNG or H2 system control

Fire accident investigation (additional pdf attached)

Battery condition assessment (SOC, SOH, degradation)
How do you benefit from the TÜV NORD bus inspection:
Digital fault documentation and reporting in real time
Sustainable quality control by the recognized testing organization TÜV NORD Mobilität
Sustainable fault documentation over the entire life span of the bus, relevant for long-term warranties (corrosion, battery pack, fire extinguishing system, gas system etc.)
Enormous cost savings for the transport operator, as it is no longer necessary to delegate inspection personnel for the initial acceptance and the re-acceptance after defect has been rectified
Maximum possible safety, especially when using vehicles with new drive technologies such as electric buses and hydrogen-powered buses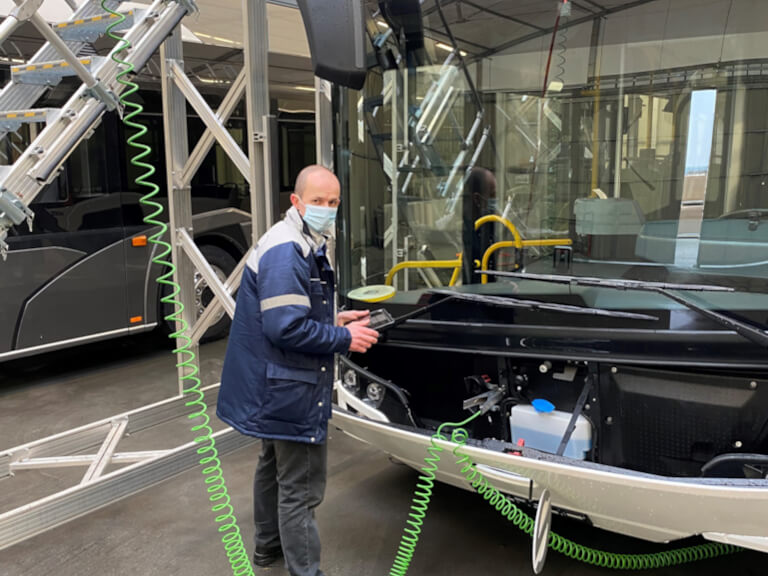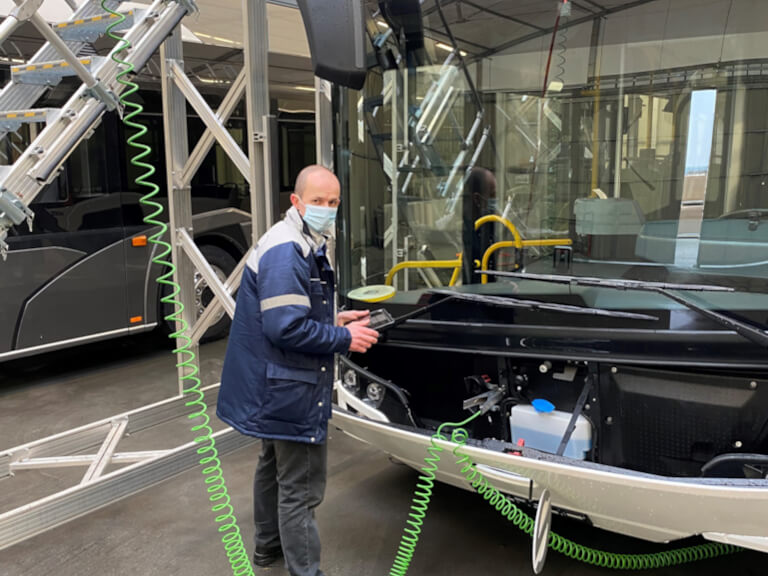 Sorry, this video can not be played because of your privacy setting.
You can change your settings here anytime.
Do you have any questions about bus testing - please contact us