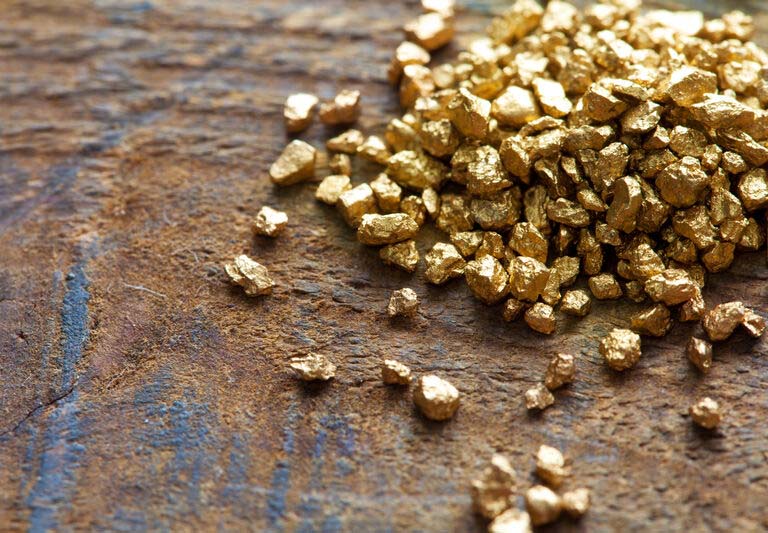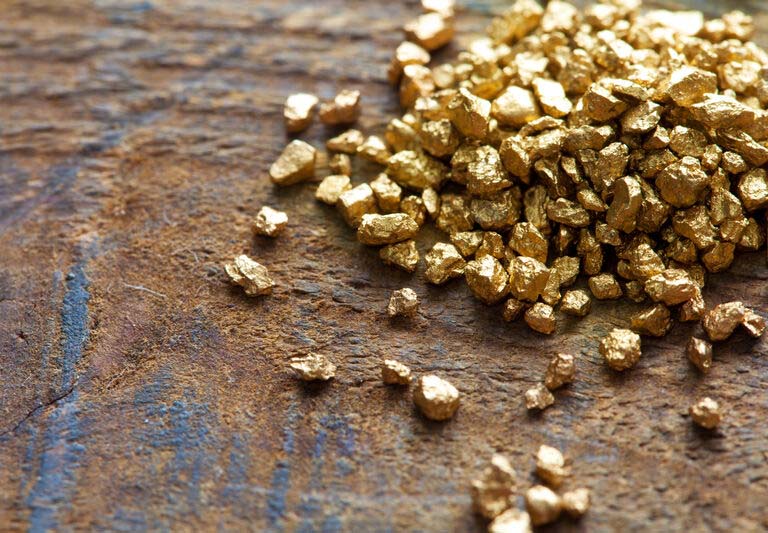 Gold standard
Wherever CO2 emissions are unavoidable and reduction measures are no longer effective, certificates from recognised climate protection projects offer the possibility of an effective contribution to the protection of the environment and against global warming.
By offsetting emissions through the purchase and retirement of such certificates, companies, other organizations, products and services can be carbon neutral. To ensure the ecological and social sustainability of climate protection projects, the World Wide Fund For Nature (WWF) has developed the Gold Standard. TÜV NORD CERT certifies climate protection projects in accordance with the requirements of the world's strictest standard for voluntary emissions trading.
The certification is interesting for
Project developers and companies trading in CO2 certificates
companies and other organisations that want to promote climate protection through the purchase and retirement of CO2 certificates, strengthen their position as innovation drivers and secure advantages in addressing customers and investors
Advantages of certification
Because the criteria go further than other common standards for climate protection projects, Gold Standard projects enjoy a very high reputation: The certification significantly increases the market value of the emission reductions and thus of the CO2 certificates. Companies that generate or purchase certificates from Gold Standard projects thus demonstrate a pronounced sense of responsibility for people and the environment.
Requirements for certification
Projects to be certified must meet the strict criteria of the Gold Standard, which includes in particular the involvement of the local population and the natural environment in project development. Projects in the fields of energy efficiency, renewable energies and methane avoidance can be considered. So-called "Programmes of Activities" can also be certified according to the Gold Standard.
But why TÜV NORD CERT?
TÜV NORD CERT has national and international references in the field of climate protection. We are accredited by the United Nations Framework Convention on Climate Change (UNFCCC) to validate, verify and certify international climate protection projects. So far, we have done this for around 3,000 projects (Clean Development Mechanism, Joint Implementation, Gold Standard, etc.).
The route to a successful validation/verification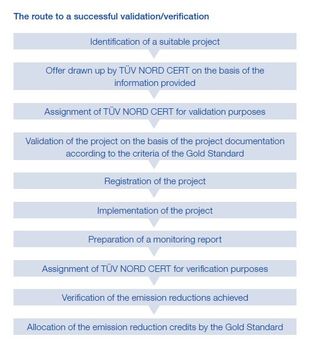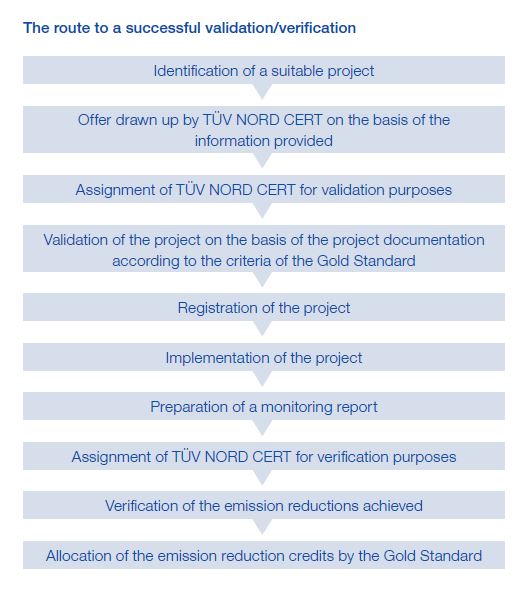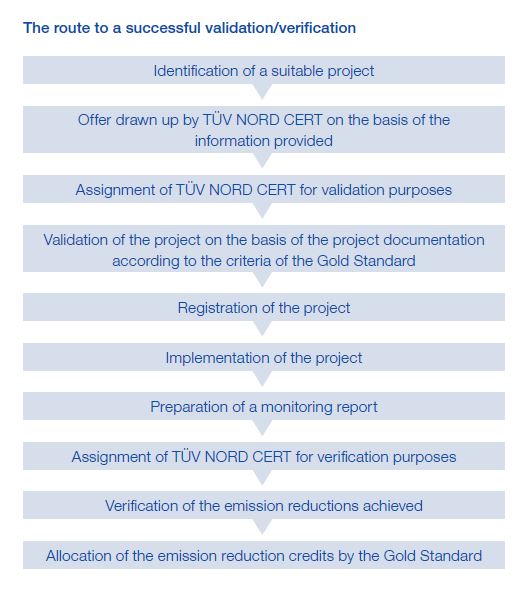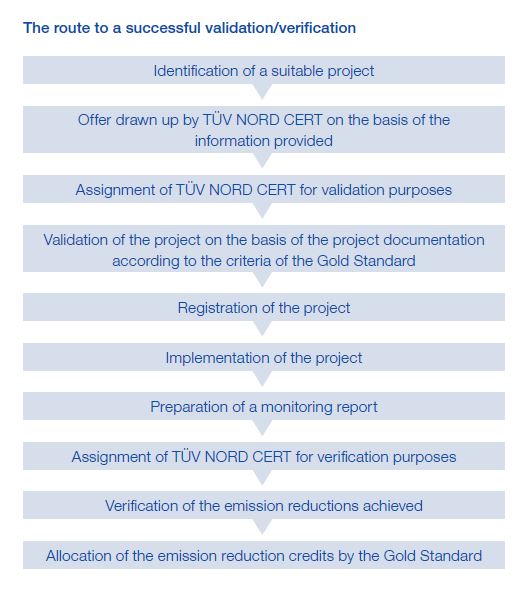 Our Know-How for your success
TÜV NORD CERT is an internationally recognised and reliable partner for testing and certification services. Our experts and auditors have in-depth knowledge and are always permanently employed by TÜV NORD. This guarantees independence and neutrality as well as continuity in the support of our customers. The advantage for you is obvious: our auditors accompany and support the development of your company and give you objective feedback.