Commitment to food quality and safety throughout the storage and distribution process
IFS Logistics covers the transport, distribution, loading and unloading of foodstuffs and non-foodstuffs. The standard can be applied to heavy goods transporters, trains, ships, aircraft and other means of transport, as well as to storage facilities. As an independent supplier of logistical services or as a food retailer and/or importer with your own storage facility or other installations you must comply with these provisions.
Thanks to our worldwide network and our expertise we are able to offer our accredited testing and certification services for every logistical area of your supply chain, regardless of its location. By complying with the standards you can also improve your economic efficiency and the quality of your products. This means that you will save money and reduce your liability risk.
We would be glad to discuss the possibilities for certification with you in a personal meeting. Please use the contact form and/or call us on our telephone number.
Your international sales contact in Germany
Christian Kienzle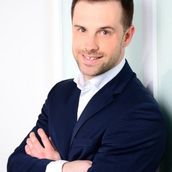 International Sales Manager
TÜV NORD CERT GmbH
Food & Agriculture
International Sales Contact by Country
---
---
---
---