Do you have any questions or comments? Contact us!
Projectmanagement Medical
The new Medical Devices Regulation (MDR EU)
Regulation (EU) 2017/745 on Medical Devices (Medical Devices Regulation – MDR) entered into force on 26.05.2021. It has replaced Medical Devices Directive 93/42/EEC (MDD) and also Directive 90/385/EEC (on active implantable medical Devices-AIMDD).
The new regulation means that Medical Devices Manufacturers have to fulfil stricter requirements in order to sell their products in the EU. Among others, the rules for conformity assessment procedures, which require the involvement of a Notified Body, have been tightened. TÜV NORD continues to be one of the European Notified Bodies qualified for these procedures, as it was under the old legislation (Designation scope TÜV NORD CERT at NANDO).
Secure your access to the European market now and contact us in good time for certification to the new MDR.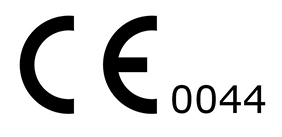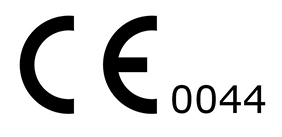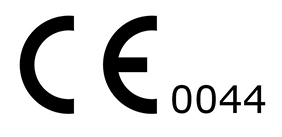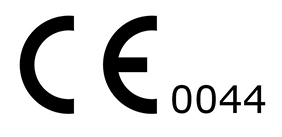 icon_left
icon_right
icon_info
The most important changes for medical Devices manufacturers
The new Medical Devices Regulation no longer only applies to traditional medical Devices, but also to products "without an intended medical purpose" (Annex XVI – List of product groups in this category).
Among others, products for "body modification" and "beautification" are included, in other words, products which are used by the consumer without a specific medical purpose stated by the manufacturer. Products for liposuction, hair removal and skin resurfacing are also affected.
MDR source:
Article 1: Subject matter and scope
Reclassification of products
In order to keep pace with technical developments, the classification rules have now been changed. For many manufacturers, this means that their products may be classified in a higher class.
MDR source:
Article 51: Classification
Availability of a qualified person
Manufacturers must appoint at least one person who is responsible for regulatory compliance (PRRC). Article 15 of the Medical Devices Regulation (MDR) describes the qualification profile and the tasks of the PRRC in detail.
MDR source:
Article 15: Person responsible for regulatory compliance
Strict post-market surveillance
The responsibility of the manufacturer with regard to post-market surveillance has been newly defined. The Medical Devices Regulation requires ongoing and systematic documentation which also fulfils the new requirements for Post Market Clinical Follow-Up (PMCF).
MDR-Source:
Article 83-100: Post-market surveillance
Systematic clinical evaluation of highclass medical devices
The MDR requires a clinical evaluation of existing clinical studies and publications with regard to safe and effective use of the medical Devices. These documents are assessed by<s> </s>our clinical experts within the framework of the conformity assessment procedure.
MDR source:
Article 61: Clinical evaluation
Article 62-80: Clinical investigation
No grandfathering for products with existing certification
The Medical Devices Regulation does not provide a right of continuance for products with existing certification. This means that medical Devices which are already approved at the present time have to be newly assessed and certified. Medical Devices approved under the MDD may only be placed on the market up to 26 May 2024.
In addition to "harmonised standards" there are now so-called "common specifications (CS)" for design and manufacture of medical Devices (MDR Art. 2,71). These contain detailed information on technical specifications, necessary processes, and evidences to be provided for certain product categories in order to demonstrate compliance with the given safety and performance requirements. However, their use is voluntary if it can be proven that the solutions adopted ensure a level of safety and performance that are at least equivalent to the state of the art.
MDR Source:
Article 9: Common specifications
Stricter clinical evidence for high risk medical Devices
Manufacturers of Class III medical Devices have to draw up and publish regular reports regarding their clinical performance ("Summary of safety and clinical performance", SSCP). This is intended to ensure that members of the public who make use of the Devices can access up to date information about them.
MDR source:
Article 55: Mechanism for scrutiny of conformity assessments
Article 61: Clinical evaluation
Article 62-80: Clinical investigations
System for unique Devices identification (UDI system)
In order to allow the identification and facilitate the traceability of Devices, the Medical Devices Regulation has introduced a system for unique Devices identification (Unique Devices identifier - UDI).
All medical Devices must be provided with a UDI Devices identifier ('UDI-DI') specific to a manufacturer and a Device. Following a transitional period dependent on the risk class, these identifiers have to be placed on the label of the Devices or on its packaging so as to be easily readable by man and machine.
Installation of the unique Devices identification system is mandatory for all Devices as from 26 May 2021. However, the label only has to be attached to the Devices or packaging at the end of the transitional period specified for the respective risk class, as shown below:
26 May 2021:
Implantable Devices and Class III Devices
26 May 2023:
Class IIa and IIb Devices
26 May 2025:
Class I Devices
If the products can be re-used, the UID-DI has to be placed directly on the product no later than 2 years after the above deadlines, for example by means of laser engraving (direct marking).
MDR source:
Article 27
MDR certification procedure



FAQs on the MDR – Medical Devices Regulation
What is the Medical Devices Regulation?
The Medical Devices Regulation, officially referred to as (EU)2017/745, is a harmonised regulation. Manufacturers who fulfil the requirements of the regulation are permitted to label their Devices with the CE mark and can sell them in all EU member states and EFTA states without the need for further certification or approval.
When did the MDR enter into force?
The Medical Devices Regulation replaced the previous European Directives on 26.05.2021. This means that it is the only set of rules which governs the placement of medical Devices on the market in Europe.
An exception is made for a few Devices where manufacturers still have valid certificates of conformity (so-called "legacy Devices"). These Devices may be placed on the market until 26.05.2024, on condition that they do not undergo any "significant changes".
Where can I find more information?
What is covered by the Medical Devices Regulation?
The Medical Devices Regulation lays down the requirements for the safety and performance of medical Devices and the requirements for the quality systems which govern their development, manufacture and placement on the market.
What are the reasons behind the new Medical Devices Regulation?
Over almost 25 years of harmonised requirements for medical Devices, technology and the approach taken by courts of law developed and changed. In the light of this it became necessary to reconsider existing European Directives regarding medical Devices, active implantable Devices and in-vitro diagnostics.
The creation of the new Medical Devices Regulation (MDR) was also triggered by the breast implant scandal. The new legislation is intended to prevent re-occurrence of similar events in future.
The new regulation has the advantage that it does not need to be implemented in the individual member states through transposition into national law. This allows uniform interpretation of the requirements and means that the regulation can be used directly by manufacturers in its current published form.
Please feel free to contact us if you have any questions
Certification
Projectmanagement Medical